Digpu News
Passion Vista acknowledged Vincent Chengs's inspiring journey as a trailblazer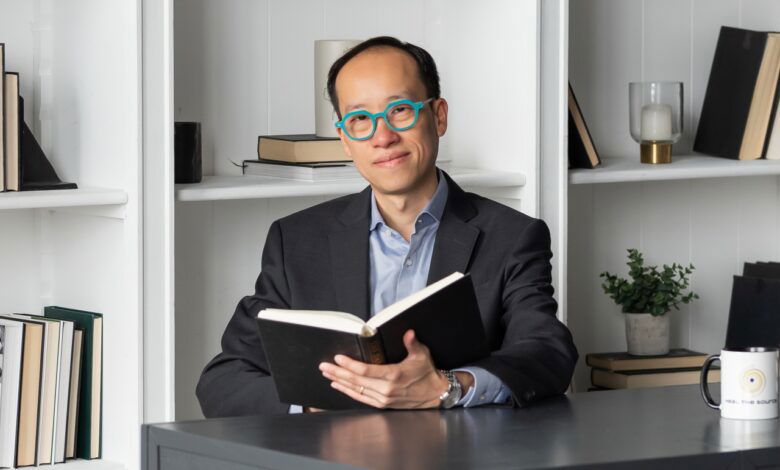 Passion Vista is dedicated to sharing the inspiring stories of some of the most revered men leaders from around the globe whose long list of achievements is just a sliver of their magnanimous careers. With the highly-anticipated "Men Leaders 2022" issue, Passion Vista pays tribute to these exceptional individuals and their passion journeys. So join us as we celebrate the achievements of these disruptors and be inspired by their resilience, drive, and unwavering commitment to excellence.
Born and raised in Toronto, Ontario, Canada, to parents of Hong Kong Descent, Vincent Cheng has explored 32 countries and prefers to call Canada his home. This exploration has anchored his connection to diverse cultures, formulating a deep understanding of humanity. He feels that his accomplishments are just as diverse as his travels. "I began my career as an electrical engineer in 2004, and a year later, alongside this, I began my quest of conducting orchestras, choirs, and operas worldwide. I coached and conducted hundreds of amateurs and professionals across Canada, the USA, Europe, and the Middle East in voice and musicianship."
Feeling a deeper calling, he retired from engineering and fully devoted himself to music as a profession. "In 2012, I sold all my possessions and booked a one-way ticket to Berlin, Germany. From there, I conducted operas across Europe and won third prize in the 2013 International Conducting Competition in Budapest, Hungary. In 2014, I returned to Canada and began my psychotherapy studies, while continuing my conducting career as an ongoing passion."
Vincent has the vision to impart freedom and joy to the world as he believes that everyone deserves to live to their full potential and thus he started his studies in Psychotherapy. The diverse worlds of work and life experiences led him to develop 'Heal The Source™', a method that helps people fast-track their healing based on their need for change and development. It is through this one-of-a-kind approach that his intuitive leadership and integrity shine through. To continue the quest to help people attain joy and freedom, he then established Vincent Cheng Enterprises Inc. and the credence of its creation goes to the development of the 'Heal The Source™' method. "I felt that I could do more if I expanded my territory. From one-on-one sessions, speaking engagements, and facilitating retreats, my brand story was manifested. I've signed up with different programs that led me to where I want to be as I built my own brand." Gradually he was able to market his brand via different platforms to gain wider impact and awareness.
'Experience is the best teacher. You will learn more from things that happen to you in real life than you will from reading or hearing from other people.' Growing up in a culture in which the status quo was the only safe way to live life, Vincent courageously followed his inner dream and passion by venturing off this road of what was known . Balance happens through the practice of self-awareness and reflection, constantly attending to body, mind and spirit to practice living in freedom and joy to help myself and others, he claims.
The mission for Vincent Cheng Enterprises Inc. is to help as many people attain joy and freedom in living their fullest potential. The business appetite for Vincent is achieving the infinite! A radical transformation in the shortest amount of time to leverage impact that makes the impossible possible, to set priorities and implement long-term strategic focus in VCEI's goal to help millions of people by constantly evolving, learning and delivering rapid breakthrough solutions.
People must be happy regardless of how difficult things may be as long as they love what they do. "Once you find something that ignites you deeply, see how you can incorporate it into your life then you'll be happy while journeying versus journeying towards happiness." Lastly, he claims that the only thing permanent is change. People must think about things that they love and focus on them. One must acknowledge that one can't control everything that is happening in life no matter how careful they are. However, putting energy and focus into what someone wants to achieve enables success. Conscious awareness into what we truly need physically, mentally, emotionally and spiritually leads us to live a fulfilling and joyful life here and now. To know more about Vincent, check www.passionvista.com or to nominate email, [email protected]