35 year old Dwijen Kalita from Assam, a poor paddy farmer suffered severe head injury. When he was admitted to the Kamrup Metro Hospital, he was semiconscious and was in agonising pain. Post detailed examination he was diagnosed with subdural haematoma which means he needed neurosurgery, Cranioplasty and an exogenous graft.
Since Kalita's economic condition was poor it seemed impossible for his family to bear the treatment expenses.
However the family found its real hope when they were informed of the Ayushman Bharat-PMJAY under which he could undergo the prescribed treatment for free.
Kalita feels that the scheme is a blessing for poor people like him.
Today he is a healthy man and was one of the 31 beneficiaries who met the Prime Minister to explain the success of the World's largest health scheme.
Launched exactly a year ago in 2018, Ayushman Bharat is world's largest health insurance scheme, which aims to provide easy access to medical facilities to over 10.74 Crore poor people in the country.
In the last one year over 50,000 patients like Ratan Barai could get access to medical facilities outside their state where best such facilities were available owing to the Ayushman Bharat programme.
Under Ayushman Bharat Pradhan Mantri Jan Arogya (PM-JAY), 16,085 Hospitals have been empanelled, over 41 lakh beneficiaries have been treated and over 10 Crore e-Cards issued.
Over 20,700 Health & Wellness Centers have become operational across the country under Ayushman Bharat.
PMO India✔@PMOIndia · Oct 1, 2019Replying to @PMOIndia
A new mobile application of Ayushman Bharat will be launched by the Prime Minister at the venue. He will also launch the 'Ayushman Bharat Start-Up Grand Challenge' and will release a commemorative stamp on the occasion.
Prime Minister will interact with select beneficiaries of Ayushman Bharat PM-JAY. He will visit the exhibition on PM-JAY which will showcase the journey of the scheme over the past one year.1,87111:16 AM – Oct 1, 2019Twitter Ads info and privacy354 people are talking about this

Had an excellent interaction with beneficiaries of Ayushman Bharat PM-JAY. I am delighted that this scheme has touched the lives of many across India, giving them better health and more happiness. @AyushmanNHA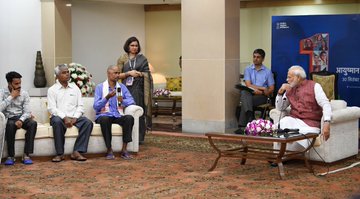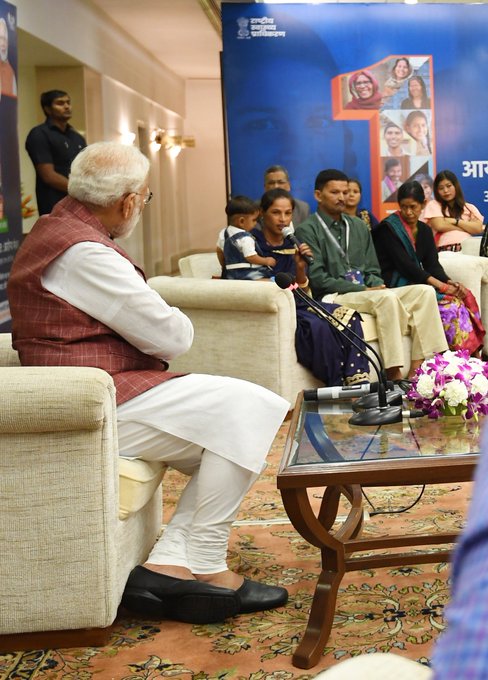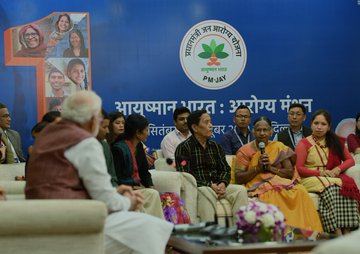 8,2628:21 PM – Oct 1, 2019Twitter Ads info and privacy1,843 people are talking about this