PMO India
PM to visit Thailand from 2nd-4th November 2019
PM to participate in various ASEAN related summits
PM to address Indian community in Bangkok today
Prime Minister Narendra Modi is visiting Bangkok, Thailand today. He willparticipate in various ASEAN related Summits including the ASEAN-India Summit, East Asia Summit and a meeting on RCEP negotiations. He will also hold meetings with world leaders to discuss important bilateral and global issues.
In his departure statement, Prime Minister said ASEAN related Summits are key elements of India's foreign policy, most notably our Act East Policy. Highlighting the importance of East Asia Summit, Prime Minister said it gives an opportunity to present our vision for the Indo-Pacific region.
At 6 PM IST today, PM will address 'Sawasdee PM Modi' community programme in Bangkok.Praising the contributions of Indian community to Thailand,Prime Minister said he is looking forward to interact with them today.
The Prime Minister emplanes for Bangkok to take part in various @ASEAN-related Summits and meetings. These meetings are key parts of India's Act East policy. @ASEAN2019TH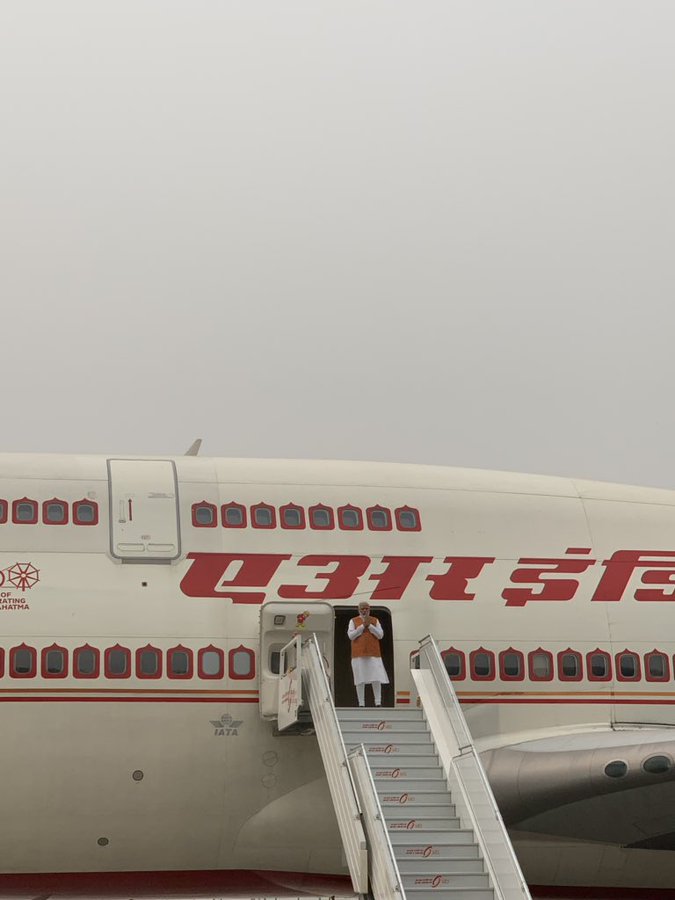 4,36610:07 AM – Nov 2, 2019Twitter Ads info and privacy681 people are talking about this

I would be in Bangkok, Thailand to participate in various @ASEAN related Summits including the ASEAN-India Summit, East Asia Summit and a meeting on RCEP negotiations. ASEAN related Summits are key elements of India's foreign policy, most notably our Act East Policy. @ASEAN2019TH16.6K9:48 AM – Nov 2, 2019Twitter Ads info and privacy3,236 people are talking about this