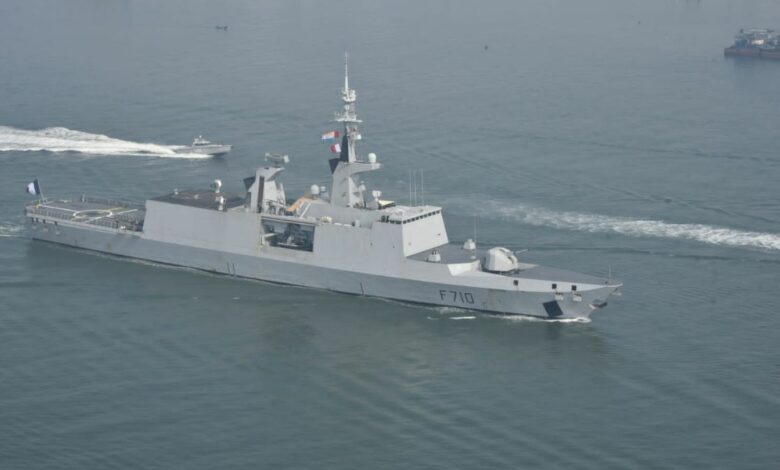 French Navy Ships FS Dixmude, an amphibious helicopter carrier and La Fayette, frigate are on a visit to Kochi from 06 – 10 Mar 23 as part of a circumnavigation mission, Jeanne d'Arc. Rear Adm Emmanuel Slaars (ALINDIEN), Capt Emmanuel Mocard and Lt Cdr Ghislain Deleplanque called on Rear Admiral J Singh, Chief of Staff, Southern Naval Command on 06 Mar 23 and discussed a wide range of issues of maritime cooperation between the two Navies.
During the ongoing visit, the French team visited professional training schools and ships of Southern Naval Command. Cross-training visits and professional and social interaction including sports fixtures were some of the highlights of the visit. The French Army embarked onboard ships and will also conduct joint military exercises with the Indian Army.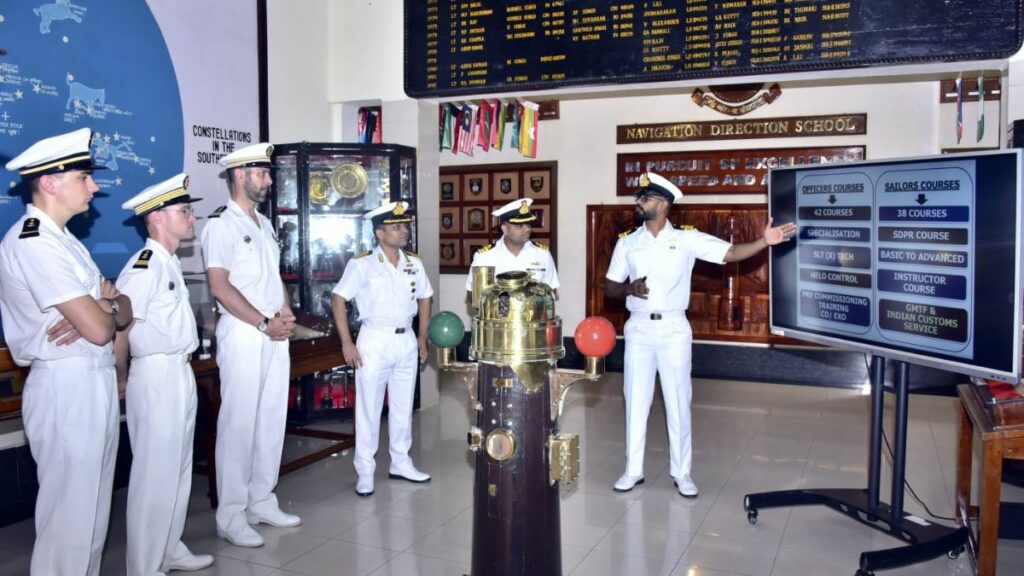 Indo-French Naval cooperation is a key element in strengthening regional maritime security and stability in the Indo-Pacific region. The visit of the French ships significantly contributes towards strong bilateral defence ties and strategic partnerships between the two nations.
Disclaimer: This is an official press release by PIB.