PIB Press Releases
Union Health Ministry organises "Cycle for Health" rally at Lady Hardinge Medical College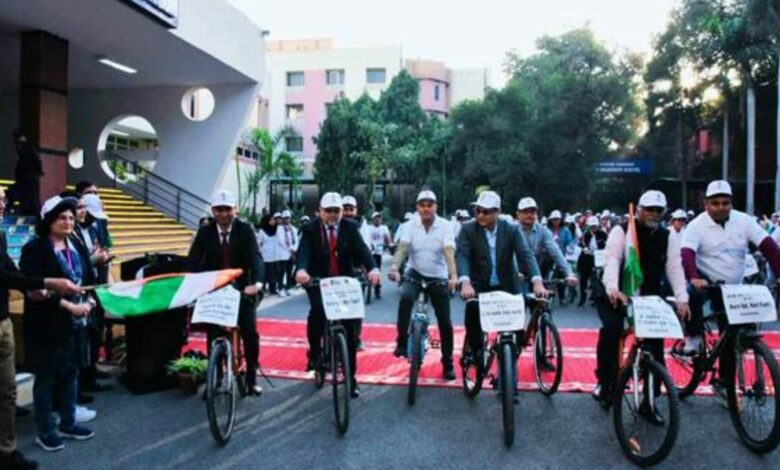 Mega Cycling events along with other activities being conducted at all 1.56 lakh Ayushman Bharat – Health and Wellness Centres (AB-HWCs) across the country today
Union Ministry of Health & Family Welfare is organising a Cyclathon with the theme, 'Cycle for Health' at Lady Hardinge Medical College (LHMC) today. Faculty, staff and students participated with great fervour and in huge numbers. Such rallies are being organised to promote physical and mental well-being and inform our citizens about environment-friendly conveyance.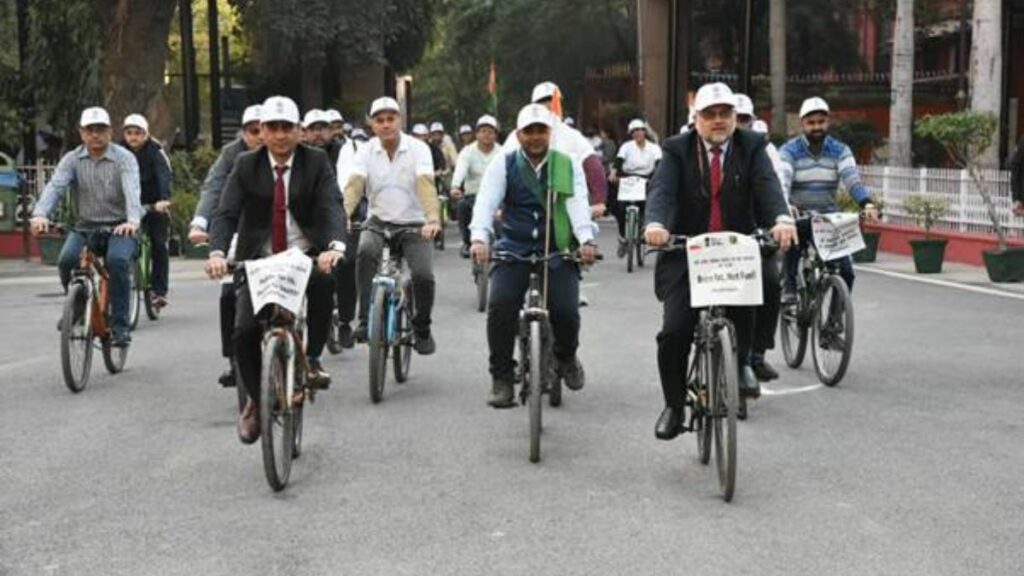 Mega cycling events in the form of Cyclathon, Cycle Rally or Cycle for Health are being undertaken at all 1.56 lakh Ayushman Bharat – Health and Wellness Centres (AB-HWCs) today. These activities are being done as part of the ongoing "Swastha Mann, Swastha Ghar" year-long campaign launched in November last year which aims to promote and enhance awareness surrounding healthy living. In accordance with this, Health Melas will also be organized on the 14th of every month at all AB-HWCs across the country where activities such as Yoga, Zumba, Teleconsultation, Nikshay Poshan Abhiyan, Non-Communicable Diseases screening and Drug Distribution, Sickle Cell Disease screening will be conducted.
Initiatives being undertaken as part of "Swastha Mann, Swastha Ghar", a year-long campaign aiming to promote and enhance awareness surrounding healthy living
Taking this initiative forward, Union Health Minister Dr Mansukh Mandaviya who is also known as a "Green MP" for his enthusiasm for cycling, has been urging people to use a bicycle to promote health and fitness. Participants at LHMC including the younger generation were also encouraged to inculcate healthy practices in their lives to ensure physical and mental benefits. Physical activities help in keeping away many non-communicable and lifestyle diseases.
In a tweet posted by the Union Health Minister yesterday, he encouraged everyone to take part in the initiative.
Glimpses of the mega-cycling event from different parts of the country can be seen below.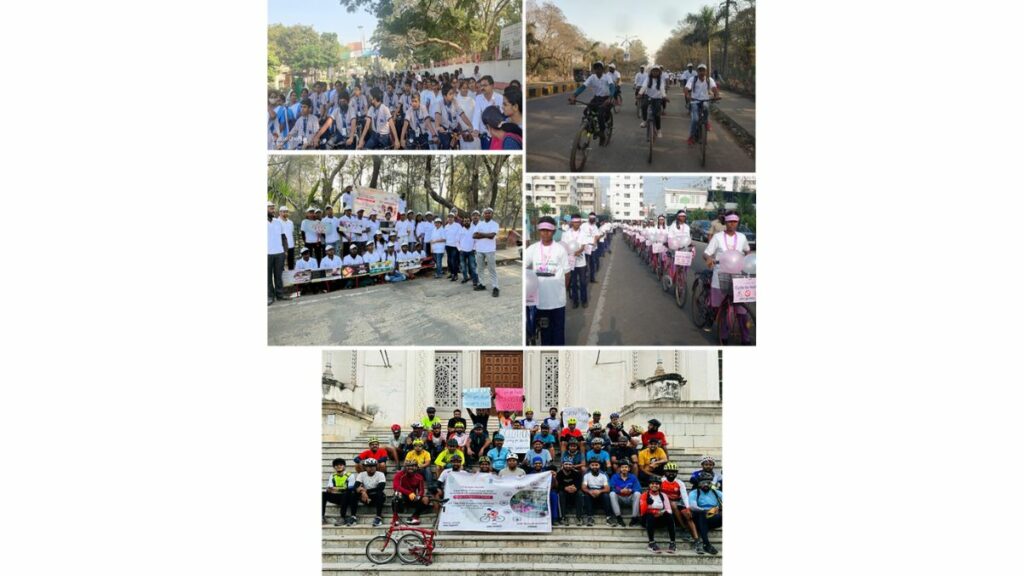 As the country celebrates 'Azadi Ka Amrit Mahotsav' (AKAM), the Government of India is taking various steps to fulfil the vision of ensuring the Health and Wellness of all citizens and making it an integral part of our daily lives.
Shri Vishal Chauhan, JS, Dr. (Prof). Atul Goel, DGHS, Dr Subhash Giri, Director (LHMC), other senior officials of the Ministry along with faculty, staff and students of LHMC participated in the mega cycling event.
Disclaimer: This is an official press release by PIB.