PIB Press Releases
Union Minister Shri Narender Singh Tomar inaugurates "AgriUnifest" in Bengaluru; says, Youth Energy will help in India's development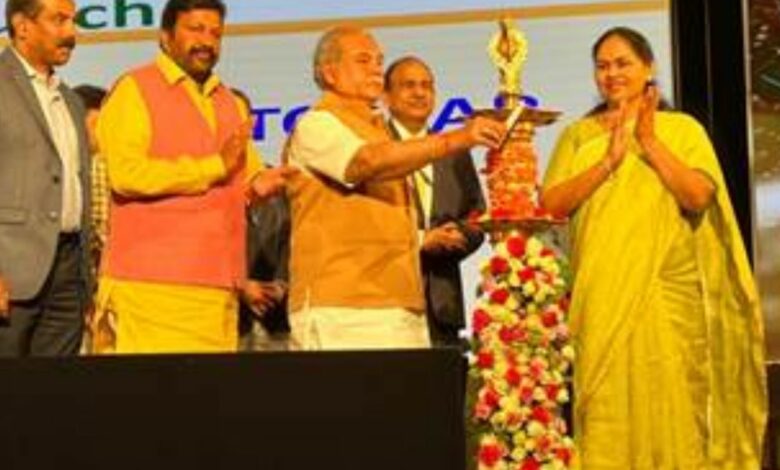 Union Minister of Agriculture and Farmers Welfare Shri Narendra Singh Tomar has said that India is a huge democracy, whose characteristics are population and secondly 60 per cent of our population is youth. Together, these two forces are so great that India can not only meet any challenge but is also fully capable of winning over these challenges if we complement each other. Prime Minister Shri Narendra Modi has named the next 25 years from Amrit Mahotsav to Amrit Kaal, if it is properly utilized and if the energy of the young population of our country is also utilized, then by the year 2047, we will definitely be able to see, our country as a developed India.
Union Minister Shri Narender Singh Tomar said this at a 5-day cultural program "AgriUnifest" organized by Bangalore Agricultural University in collaboration with the Indian Council of Agricultural Research (ICAR). More than 2500 talented students from 60 State Agricultural Universities/Deemed Universities/Central Universities have participated, showcasing their skills in 18 events under 5 disciplines (Music, Dance, Literature, Theatre, and Fine Arts). The All India Inter Agricultural University Youth Festival was conceptualized and initiated by ICAR during 1999-2000 with the objective of integrating Indian agriculture by connecting various Indian cultures so that the talents of the youth of agricultural universities can be nurtured and they can appreciate Indian cultural diversity. Depict the beauty of.
The chief guest in the program Shri Narender Singh Tomar said that the need of the hour is to make full use of every moment of our lives. The study is one side for the students but when a person develops overall then he can contribute more to the development of his family, society, institution, state and country. Prime Minister Shri Modi always emphasizes that the thinking and vision of every citizen of our country should be holistic and together they should take their country forward on the path of development. Mr Tomar said that in the era we are in today, technology has great importance.
The use of technology in agriculture is also the need of the hour. There is a great need for technology in order to bring transparency in all areas and work which was not been done for years can be done within a few days. Prime Minister Shri Modi stresses that there should be technical support and elimination of middlemen in every program of ours. Pradhan Mantri Kisan Samman Nidhi is a direct example of this, in which so far Rs 2.40 lakh crore has been given directly to crores of farmers in their bank accounts without any middlemen through Direct Benefit Transfer (DBT), which is definitely surprising. On the initiative of Prime Minister Shri Modi, today India is far ahead of the big developed countries in terms of cashless transactions and this miracle has happened in the last seven-eight years.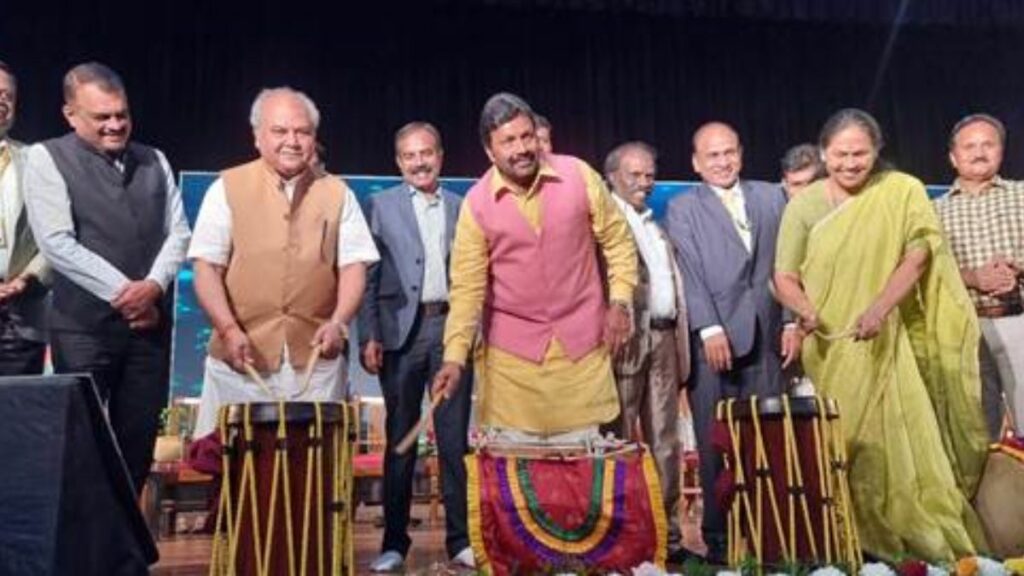 Shri Narender Singh Tomar said that there are different languages, different customs and traditions in India, yet from Attock to Cuttack and from Kashmir to Kanyakumari, the soul of Indian culture is the same. He said that through events like "AgriUnifest" at different places, hidden talents emerge in various fields, and then the country's cultural unity is introduced. Unity turns into unity and when unity is strong then India's strength increases and this strength needs to be kept growing, only then we will be successful in realizing the vision of Ek Bharat-Shreshtha Bharat.
Shri Narender Singh Tomar said that Prime Minister Shri Modi has started the program "Khelo India" to encourage young talents. It is getting popular all over the country. With the encouragement of sports, the practice of any sport continues throughout the year, due to which our sportsperson sons and daughters are winning many gold medals in prestigious national and international competitions. Due to the efforts of the Central Government, the country has succeeded in establishing its mastery in every field including education, health, agriculture, and administration, due to which the prestige of India has increased in the whole world.
Union Minister of State for Agriculture and Farmers Welfare SushriShobhaKarandlaje, Karnataka Agriculture Minister Shri B.C. Patil, ICAR Deputy Director General (Education) Dr R.C. Aggarwal, Vice Chancellor Dr Suresha along with other officers, scientists and students were present.
Disclaimer: this is an official press release by pib.