PIB Press Releases
NMDC celebrates International Year of Millets at Business Women Expo 2023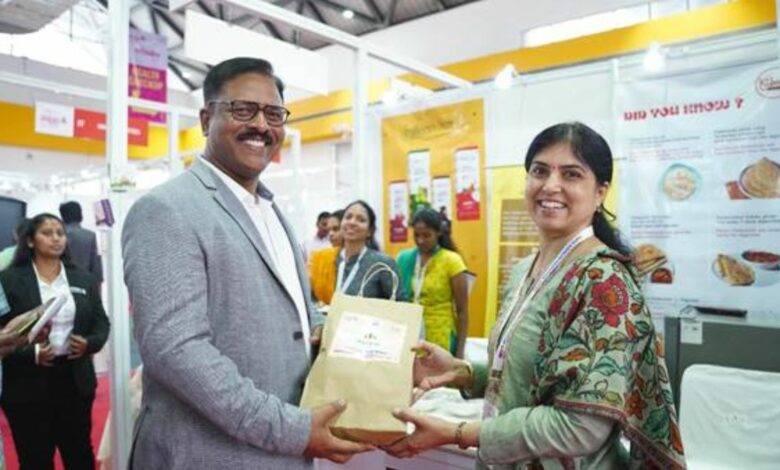 At the forefront of popularizing Millets, NMDC distributed the Superfood at the Business Women Expo 2023 in Hyderabad. Against the backdrop of the International Year of Millets 2023, NMDC inspired women entrepreneurs to build Millet businesses and contribute to the food security of the nation. On behalf of the company, Shri K Praveen Kumar, ED (Personnel and Law) and Shri K Mohan, CGM (Personnel) distributed the millet and interacted with the participants on its benefits for a healthier future.
The United Nations, at the behest of the Government of India, declared 2023, the International Year of Millets. In its effort to increase the consumption of millet, NMDC recently invited IIMR-recognised Ahobilam Foods of Hyderabad to conduct a Session on – Millets as Smart Food. The session was followed by a Millet Lunch. The CPSE is also engaging with stakeholders on its Social Media platforms to create awareness and is distributing millet at platforms of public importance.
Disclaimer: This is an official press release by PIB.