PIB Press Releases
Shri Jyotiraditya M Scindia inaugurates Heli Summit 2023 and UDAN 5.2 in Khajuraho
The theme of Heli Summit 2023 is Reaching the Last Mile: Regional Connectivity through Helicopters & Small Aircraft
Shri Jyotiraditya M Scindia, Minister of Civil Aviation and Steel inaugurated Heli Summit 2023 in Khajuraho, Madhya Pradesh today. Shri Scindia also launched RCS UDAN 5.2 and HeliSewa-App during the event.
The 5th Helicopter & Small Aircraft Summit (Heli Summit 2023) was jointly organized by the Ministry of Civil Aviation, in association with the Government of Madhya Pradesh, Pawan Hans Ltd., and the Federation of Indian Chambers of Commerce and Industry (FICCI). The theme of the event was "Reaching the Last Mile: Regional Connectivity through Helicopters & Small Aircraft". The event format included an inaugural session followed by a technical session. The broad objectives of the Summit were:
Providing a common platform for all industry stakeholders, and policymakers to discuss the growth story of the Indian Helicopter and Small Aircraft industry.
Enhancing the scope of the UDAN Scheme in remote and hilly terrains and expanding the country's rural-to-urban connectivity.
Boosting Helicopter & Small Aircraft connectivity to places with existing and potential tourism hotspots by providing uninterrupted services.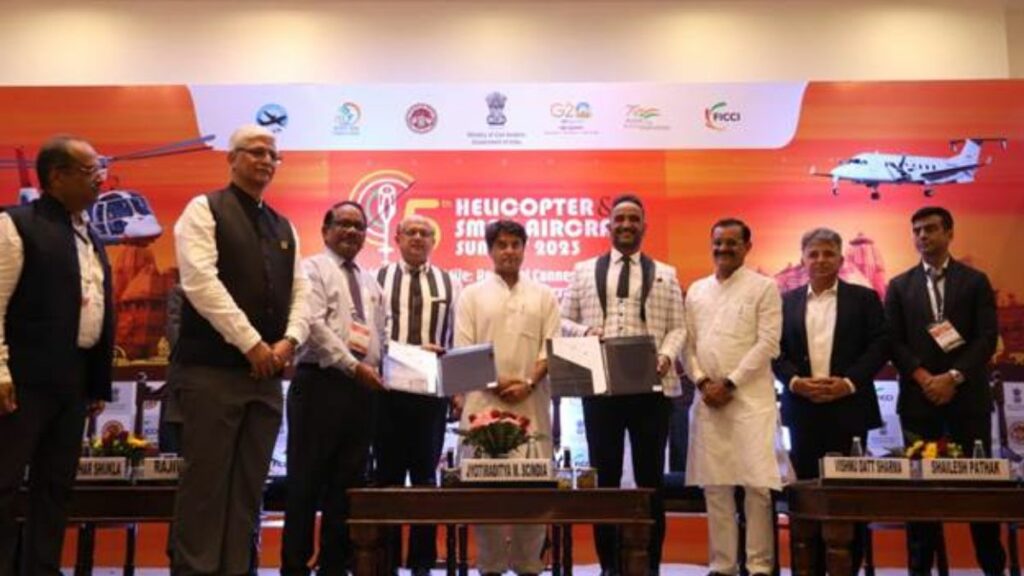 UDAN 5.2 has been launched to further enhance the connectivity to remote and regional areas of the country and achieve last-mile connectivity through small aircraft such as 1A (<9 seats) and Category 1(<20 seats).
Shri Jyotiraditya Scindia said, "The country's civil aviation sector has been democratised in the last nine years. Along with the number of airports, there has been a vast expansion in the number of aircraft and the market size. And in this expansion, big metro airports and large airlines, are as important as small town airports, small airlines and helicopters."
Shri Jyotiraditya Scindia said, "Today we have launched UDAN 5.2 for helicopters and under this we have increased the VGF and reduced the fare cap. Along with this, we have also started a single window service platform of HeliSewa. Through this, you will be able to get all the approvals from ATC on your mobile."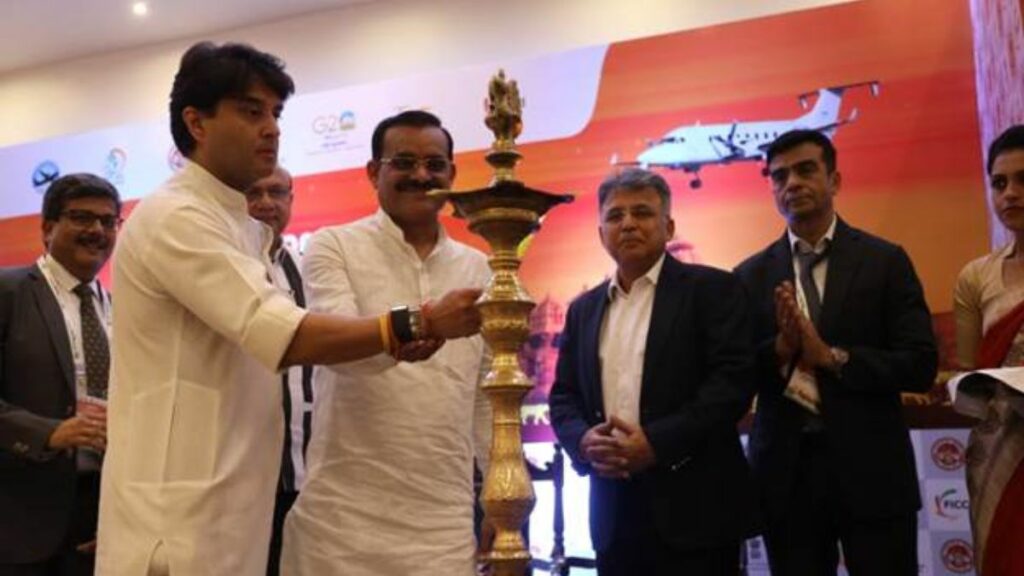 The Minister said "Today we have also started UDAN 5.2 for small aircraft. Today we have awarded 22 routes, which underlines the fact that air travel facility is being made available to citizens living in remote areas, under the leadership of Prime Minister Shri Narendra Modi"
Shri Scindia also launched Heli-Sewa mobile application during the event. The HeliSewa Portal is an initiative of the Ministry of Civil Aviation under Digital India to create a common platform to create an ecosystem between the helicopter operators and the district authorities. The mobile application will make it more convenient to use in terms of user experience, loading content, and usability of functions.
A Memorandum of Understanding (MoU) between Pawan Hans and Jetserve was signed for advancing the Helicopter and Small Aircraft sector in India.
Disclaimer: This is an official press release by Pib.