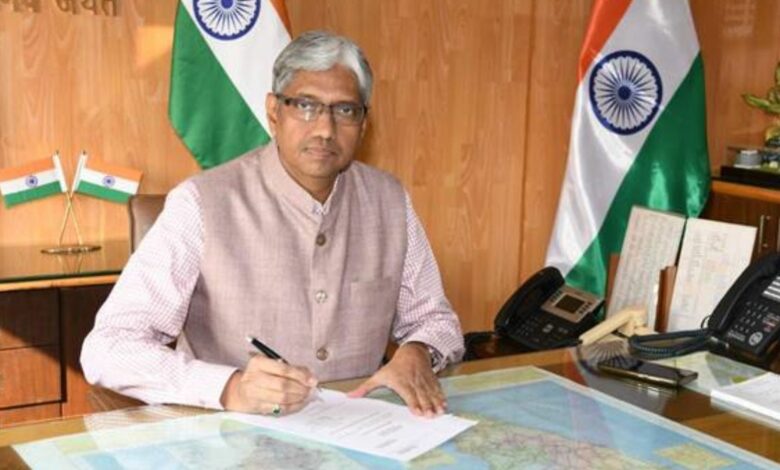 Shri Anil Kumar Lahoti has taken over the charge of the new Chairman & Chief Executive Officer (CEO), of the Railway Board (Ministry of Railways). The appointments committee of the Cabinet approved the appointment of Shri Anil Kumar Lahoti as Chairman & CEO of the Railway Board. Prior to this, Shri Anil Kumar Lahoti worked as a Member (Infrastructure) of, the Railway Board.
Shri Anil Kumar Lahoti belongs to the Indian Railway Service of Engineers, 1984 batch and has been empanelled in the first panel of Indian Railways Management Service for Level-17. He graduated in Civil Engineering with a Gold Medal from Madhav Institute of Technology and Science, Gwalior and did his Master of Engineering (Structures) from the University of Roorkee (IIT, Roorkee). During his more than 36 years of career in railways, he has worked in various capacities over Central, Northern, North Central, Western and West Central Railways and in Railway Board.
Shri Anil Kumar Lahoti has earlier worked as General Manager, Central Railway and also looked after the charge of GM, Western Railway for several months. His stint as General Manager is credited with achieving the highest-ever freight and parcel traffic in terms of tonnage carried and revenue earned including running the highest number of Kissan Rails.
He also brought about record improvement in revenue through non-fare opportunities, the sale of scrap and extensive ticket-checking drives. He successfully steered and resolved the vexed issue of the expansion of air-conditioned sub-urban services in Mumbai. During his tenure, Central Railway recorded a quantum jump in the execution and commissioning of infrastructure projects and commissioned the long-awaited 5th & 6th line between Diva and Thane in Mumbai.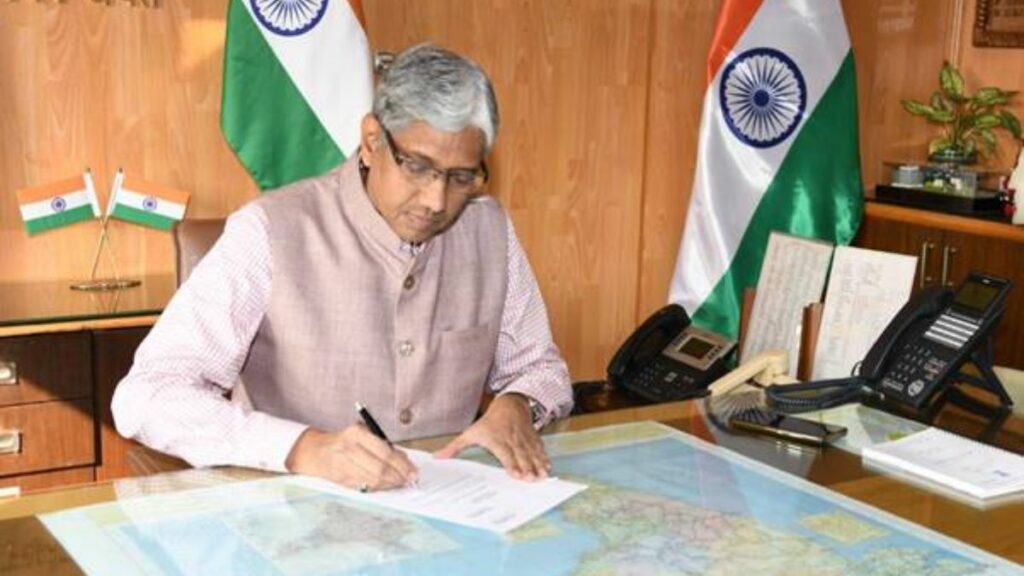 He had worked as Divisional Railway Manager, Lucknow, Northern Railway, where he took several initiatives to improve freight movement on the Lucknow-Varanasi-DDU route as an alternative to the congested Ghaziabad-Prayagraj-DDU route. His stint saw a substantial improvement in passenger amenities and cleanliness standards at stations in the Lucknow division.
As Chief Administrative Officer (Construction) and Chief Engineer (Construction) on Northern Railway, he executed a large number of infrastructure projects of New Lines, Doubling and multi-tracking of tracks, yard remodelling, important bridges, station construction, etc. The Anand Vihar Terminal in Delhi and the iconic Ajmeri Gate side station building of New Delhi station were planned and constructed by him. He was also closely associated with planning for the redevelopment of New Delhi station as a World Class station including commercial development of land and air space.
Shri Lahoti has taken training in Strategic Management and Leadership programs at Carnegie Mellon University, Pittsburgh, USA; Bocconi School of Management, Milan, Italy; and Indian School of Business, Hyderabad. He has carried out studies of the development of stations in Hong Kong, Japan, the UK, Germany and Switzerland including commercial development on railway land. He has also visited several countries in connection with developments in track technology and track maintenance machines.
Disclaimer: This is an official press release by PIB.