PIB Press Releases
Over 11 lakh NCC Cadets across the country perform Yoga on International Day of Yoga 2023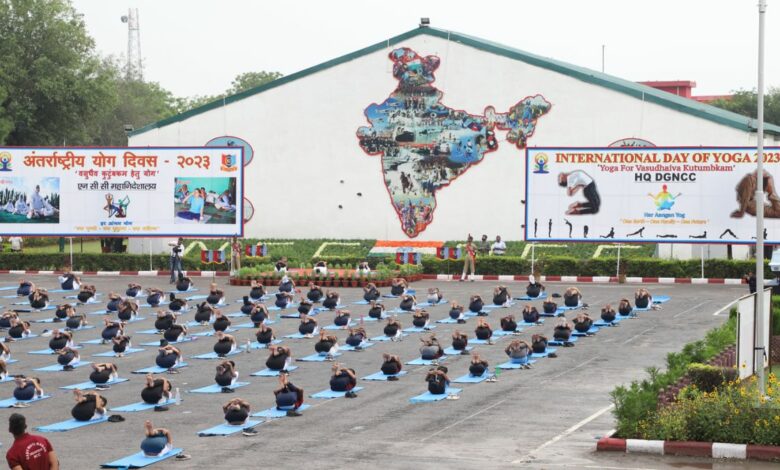 National Cadet Corps (NCC) celebrated the 9th International Yoga Day on June 21, 2023, with full zeal and enthusiasm with the participation of 11 lakh NCC Cadets at different venues across India.
The Yoga sessions were conducted in parks, open grounds, schools &colleges throughout the length and breadth of the country from Leh in the North to Kanyakumari in the South & Dwarka in the West to Tezu in the East.
DGNCC Lt Gen Gurbirpal Singh, AVSM VSM, presided over an enthusiastic assembly of cadets from all 3 services in Delhi Cantt. He exhorted all to adopt the Yoga way of life while explaining the essence of the theme "Har Aangan Yoga" & "Yoga for Vasudhaiv Kutumbkam".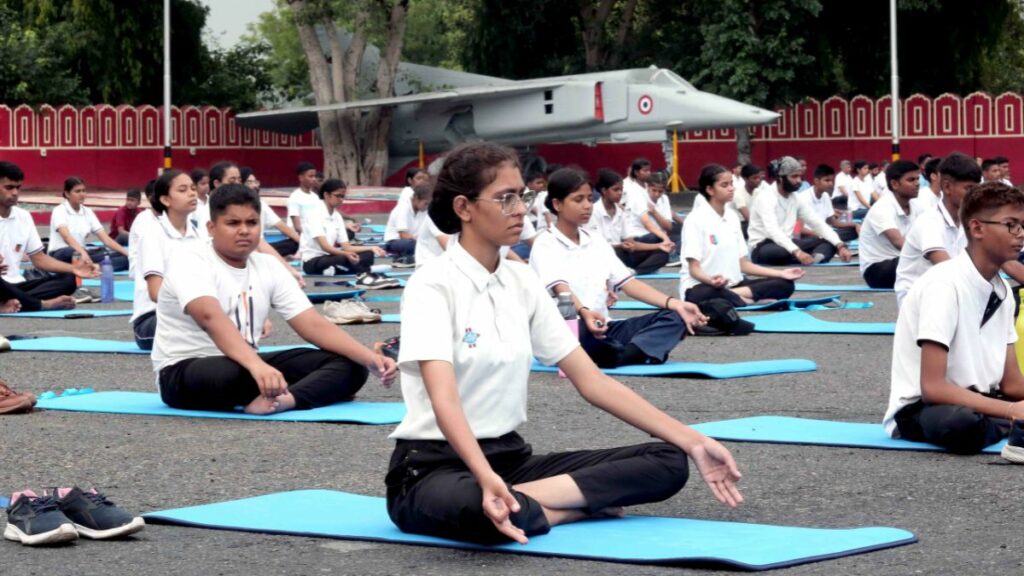 In the run-up to the International Day of Yoga, NCC conducted practice sessions for cadets. These sessions were aimed at educating the cadets about the essence of yogic exercises on individual health along with a message of unity and mindfulness towards society.
With this event, NCC has once again taken the mantle of spreading the message of yoga fitness and health in the country by ensuring that the message of good health and fitness is ingrained in the mind and hearts of the youth of the country.
Disclaimer: This is an official press release by Pib.