PIB Press Releases
NCGG concludes 3 Capacity Building Programmes for the Civil Servants of Bangladesh and Maldives with the Valedictory Session
Chief Guest, Member (Health) NITI Aayog, Dr V. K. Paul says the three countries share history, culture, democratic values and commitment to create a welfare state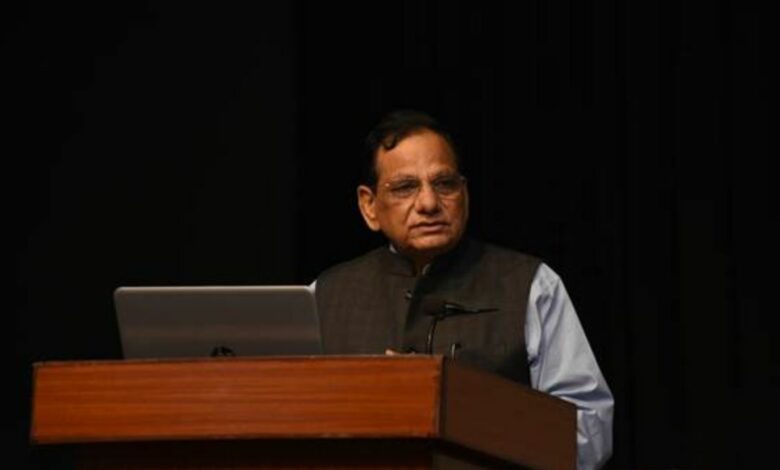 With the scaled-up activities of the National Centre for Good Governance (NCGG), three Capacity Building Programmes (CBPs) for the Civil Servants of Bangladesh (59th batch with 45 participants) and Maldives (22nd & 23rd batch with 50 participants) concluded with the Valedictory Session in New Delhi yesterday.
Chief Guest, Member (Health) NITI Aayog Dr V. K. Paul and Guest of Honour, Director General, NCGG Shri Bharat Lal distributed certificates to the participants during the Joint Valedictory Session.
Addressing the Valedictory Session, Dr Paul said the three countries share history, culture, democratic values and commitment to create a welfare state. India, under the leadership and vision of Prime Minister Shri Narendra Modi, has seen fundamental and transformative changes taking place in the lives of the common man such as providing piped drinking water to households in rural India. Our collective goal is, as PM Modi spelled out "One Earth, One Family and One Future."
Civil Servants will have a defining role to play in order to realize the goal of making the 21st Century the Asian Century: Shri Bharat Lal, DG, NCGG
In his address, Shri Bharat Lal said that young Civil Servants will have a defining role to play in order to realize the goal of making the 21st Century the Asian Century. The job of Civil Servants is to be enablers of this cherished goal of our Governments.
The CBC programme is part of the MoU between NCGG and the Maldives Civil Services Commission for the capacity building of 1,000 Civil Servants of Maldives by 2024 and with the Government of Bangladesh for 1,800 Civil Servants by 2025.
In this programme, the NCGG highlighted various initiatives taken in the country such as changing paradigm in governance, rejuvenation of rivers with special reference to Ganga, leveraging digital technology: a public-private partnership in infrastructure development, a case study of the Statue of Unity: a technical, historical, sociological & tourism project, the constitutional foundation of policy making and decentralization in India, public contracts and policies, public policy & implementation, election management, Aadhar: a tool of good governance, digital governance:
NCGG to impart training to 1,800 civil servants of Bangladesh and 1,000 civil servants of Maldives on a mission mode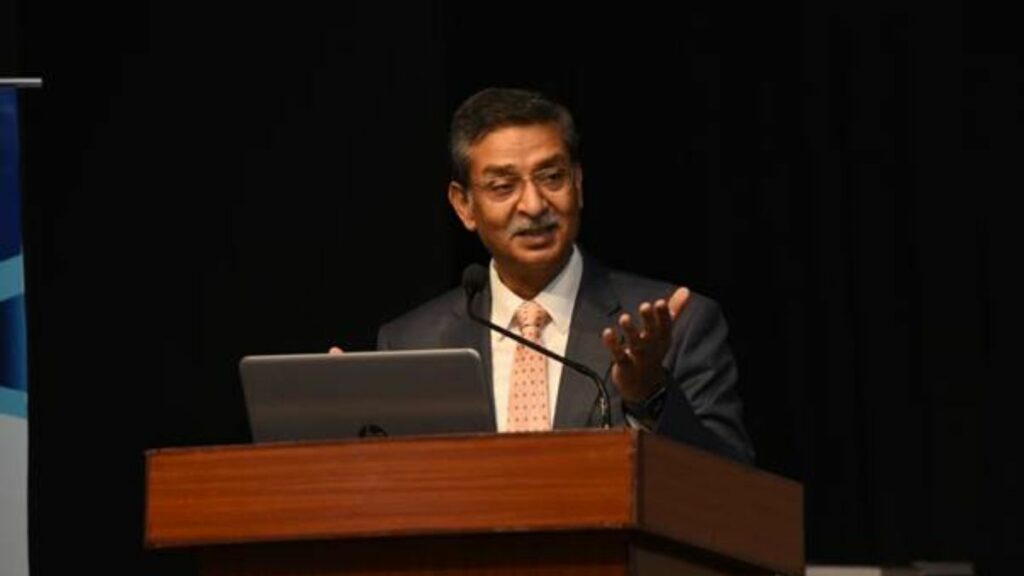 Case studies of passport seva & MADAD, e-governance and digital India UMANG, disaster management with special reference to the coastal region, ethics in administration, project planning, execution and monitoring – Jal Jeevan Mission, Swamitva scheme: property validation for rural India, vigilance administration, anti-corruption strategies among others. The participants were also taken for exposure visits to Pradhanmantri Sanghralaya, Parliament, as well as to fields.
NCGG is dedicated to promoting collaboration and learning among Civil Servants of India and other developing countries, in consonance with the 'Vasudhaiva Kutumbakam' philosophy espoused by Prime Minister Shri Narendra Modi. The aim is to equip these civil servants with the necessary skills to tackle complex and challenging issues. The intensive 2–week programme also helped them to update their knowledge and skills with emerging digital tools and Best Practices of Good Governance.
In partnership with the Ministry of External Affairs (MEA), NCGG has taken up the responsibility to build the capacities of Civil Servants of various developing countries. So far, it has imparted training to over 3,500 civil servants from 15 countries viz. Bangladesh, Kenya, Tanzania, Tunisia, Seychelles, Gambia, Maldives, Sri Lanka, Afghanistan, Laos, Vietnam, Bhutan, Myanmar, Nepal and Cambodia. This training was found to be highly useful by the participating officers of different countries. Also, NCGG has been involved in the capacity building of Civil Servants from various states in the country.
NCGG's programme in consonance with PM Modi's 'Vasudhaiva Kutumbakam' and 'Neighbourhood First' policies
These programmes are much sought after and as desired by the MEA, NCGG is expanding its capacity to accommodate a higher number of Civil Servants from more countries as demand is on the rise. In 2021-22, NCGG conducted 8 programmes and 236 civil servants participated. This was trebled in 2022-23 and NCGG organised 23 programmes and 736 civil servants attended. For the year 2023 –24, NCGG has planned a 3-fold increase in this programme and 55 such programmes will be held to accommodate 2,130 civil servants.
NCGG's capacity-building initiatives for Civil Servants, both domestic and of other developing countries, aim to promote citizen-centric public policies, good governance, and enhanced service delivery to improve the quality of life of citizens by reaching out to the last person.
The NCGG was set up in 2014 by the Government of India as an apex-level institution under the auspices of the Ministry of Personnel, Public Grievances & Pensions.
Disclaimer: This is an official press release by pib.