PIB Press Releases
India makes a presentation on e-Shram, the world's largest database of unorganised workers and the National Career Service Portal during the 4th G20 EWG meeting
4th Employment Working Group Meeting under India's G20 Presidency begins in Indore today
The 4th Employment Working Group (EWG) Meeting under India's G20 Presidency began in the city of Indore, Madhya Pradesh today. In the opening session of the meeting, Smt. Arti Ahuja, Secretary, Ministry of Labour & Employment and the G20 EWG Chair welcomed the delegates and recapitulated the discussions and achievements made during the last three EWG meetings. She wished all the success in completing the work on the draft ministerial declaration and outcome documents during the sessions ahead.
The delegates from Co-Chair countries, namely Indonesia and Brazil also made statements in the opening session and expressed their optimism on completing the work through fruitful discussions.
India made a presentation on e-Shram, the world's largest database of unorganised workers and the National Career Service (NCS) Portal. The presentation on e-Shram and NCS portals will also be shared with the international delegates who expressed interest and curiosity about India's achievement on these fronts.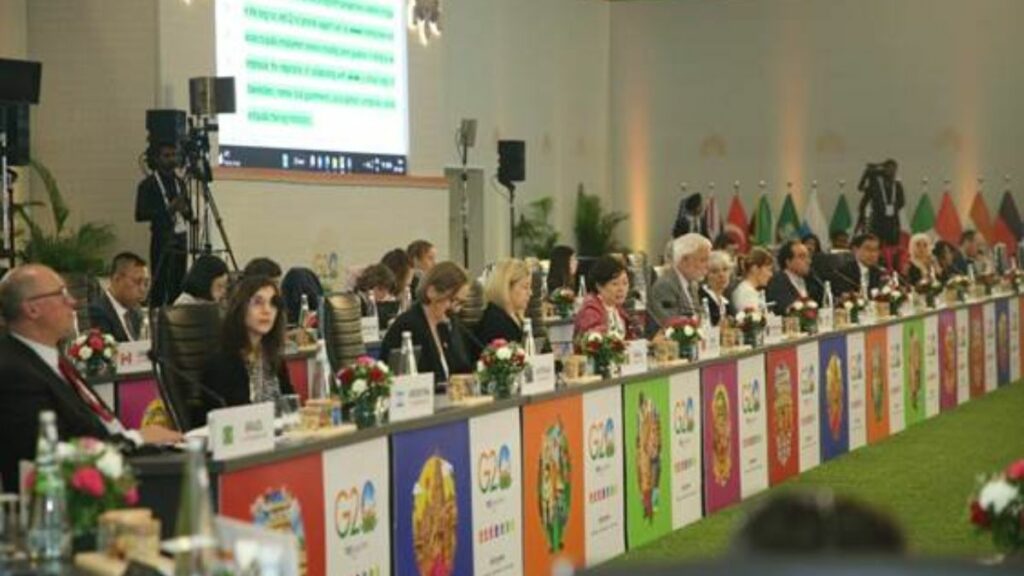 In further sessions of the meeting, discussions took place on the Draft Ministerial Declaration & Outcome Documents aimed at the finalisation of these documents.
Earlier, a morning yoga session was organized for the delegates. Besides, a short yoga stretch was also organised during the meeting. The delegates are also being taken on an excursion to the historical Mandu Fort City.
Disclaimer: This is an official press release by Pib.