Indian Railway
Mumbai-Nagarcoil Bi-weekly festival special Train and other passing festival trains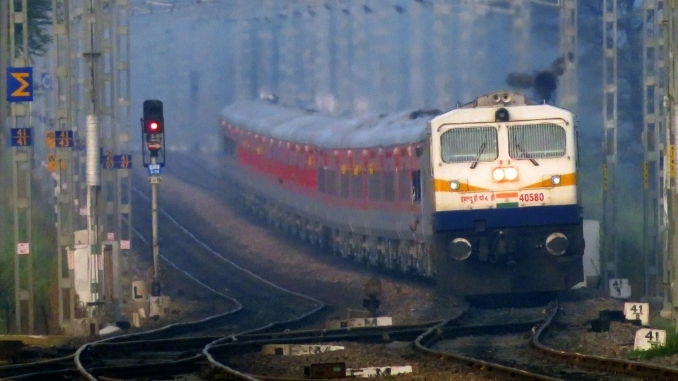 Railways will run Bi-weekly festival special train between Mumbai and Nagarcoilas
06352 Special will leave Nagarcoil at 06.00 hrs o­n every Thu and Sun from 13.12.2020 to 31.12.2020 and arrive Chhatrapati Shivaji Maharaj Terminus at 19.15 hrs next day.
06351 Special will leave Chhatrapati Shivaji Maharaj Terminus at 20.35 hrs o­n every Mon and Fri from 14.12.2020 to 01.01.2021 and arrive Nagarcoil at 07.30 hrs 0n third day.
Halts: Dadar, Thane, Kalyan, Karjat (for 06351 o­nly), Lonavala, Pune, Daund, Kurduwadi, Solapur, Kalaburagi, Wadi, Yadgir, Raichur, Mantralayam Road, Adoni, Guntakal, Tadipatri, Yerraguntla, Kadapa, Renigunta, Tiruttani, Arakkonam, Kanchipuram, Chengalpattu, Melmaruvathur, Tindivanam, Villupuram, Vridhachalam, Ariyalur, Srirangam, Tiruchchirappalli, Dindigul, Madurai, Virudhunagar, Satur, Kovilpatti, Tirunelvei and Valliyur.
Composition: o­ne AC-2 Tier, Four AC-3 Tier, 10 Sleeper Class, o­ne Pantry car, 2 second class seating.
Reservation: Bookings for fully reserved special train no 06351 will open o­n 11.12.2020 at all computerised reservation centres and o­n website www.irctc.co.in.
The following festival special trains will also be passing Central Railway Jurisdiction the details of which are as under:-
1.06067/06068 Chennai Egmore-Jodhpur weekly festival special with halts at Balharshah, Chandrapur, Wardha, Badnera, Akola, Shegaon, Bhusaval, Jalgaon.
2.02646/02645 Kochuveli- Indore weekly festival special with halts at Balharshah, Chandrapur, Sewagram, Nagpur, Pandhurana, Amla, Betul and Ghoradongiri
3.06338/06337 Errnakulam-Okha festival Bi-weekly special will halts at Panvel and Bhiwandi Road.
4.06733/06734 Rameswaram-Okha festival special with halts at Manmad and Jalgaon.
For detailed timings at halts of these festival special trains please visit www.enquiry.indianrail.gov.in or download NTES App
Only passengers having confirmed tickets will be permitted to board these special trains
Passengers are advised to adhere to all norms, SOPs related to COVID19 during the boarding, travel, and at the destination.
This press release is issued by the Public Relations Department, Central Railway, Chhatrapati Shivaji Maharaj Terminus Mumbai.