Digpu News
HRH Queen Ameenata Koita was amongst the Elite list of the significant Leaders of the World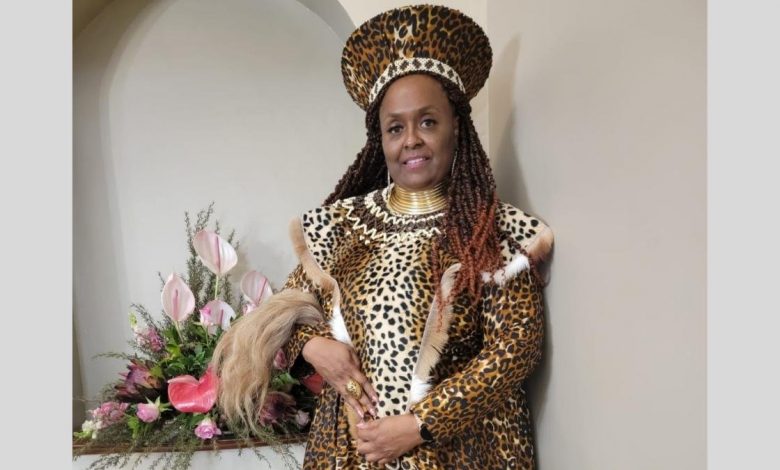 Unified Brainz celebrated the glorious careers of prominent leaders from around the globe, leading by example with resilience, diligence, and perseverance on the occasion of World Environment Day on the 5th of June 2022. The launch showcased the first edition of the unique dark mode Coffee Table Book, "Who's Who of The World," which was unveiled during its virtual event. This exquisite ceremony saw the presence of trailblazers from various industries who have scaled massive heights of success and have shared their passion journey.
HRH Queen Ameenata Koita demolishes all myths about a queen's title. A multi-faceted Pan African entrepreneur, she is a certified Human Rights Consultant, Certified Business Consultant, and Queen of Fulbe in the Ashanti Region of Ghana. Her official title is The Sarauniya of Fulbe, and she works under the Leadership of His Royal Highness Sarki Fulani Koita. One of Queen Ameenata's jobs is to oversee all economic development for the tribe in the Ashanti region, a task of profound responsibility and importance.  
Originally, she started a business in the USA called Black Wall Street Arizona (BWSAZ) intending to teach the importance of group economics, wealth, and legacy building. After working on the local and national level, Queen Ameenata then expanded and started Black Wall Street Africa with some business partners in Ghana. 
At the outset, she was trying to educate her people at the local level about ethnic centers of commerce. After working in the community for several years, Queen Ameenata realized that people not only lacked knowledge about money and the importance of spending it on their own people, but they also lacked knowledge about Human Rights and proper Business practices. This unsettling reality saddened the international leader, who then vowed to change things for the better. After procuring a global certificate, Queen Ameenata became an unstoppable woman on a mission. "I used BWSAZ as a training ground for business since it all ties into economics and money," she adds. 
The ever-optimistic Queen Ameenata believes that her experimental learnings are not just lessons for her, but also her team, colleagues, clients, and friends. Even though scary, she finds the process of undergoing something, learning from it, and ultimately sharing the testimony with others quite incredible. "I try to take those experiences and learn from them because you never actually "flunk" out of life; you just get re-enrolled until you learn the lesson." 
HRH Queen Ameenata Koita with her family members and friends
It all started with His Highness' recognition of her as being part of the Koita Clan in a large tribe spanning many countries and His Highness' name carries a lot of weight. To be welcomed into his family, given a traditional African name, and a time-honored role meant and still means the world to this influential woman who now enjoys Pan African respect. 
It is strengths like resilience and versatility that Queen Ameenata believes shepherded her this far in life. "I am like an oak tree- strongly planted but can sway with the wind without breaking. In other words, when things happen that were not a part of the plan, I can easily accommodate; it never gets me off task." She overcomes her weakness of trusting too much by associating with people who caution her. "That has saved me a lot of heartaches." 
Some of her awards and recognitions comprise Global Peace Ambassador (2021) Inspad GmbH, Enstooled Queen of Embo Kingdom (2021), iWoman Global Business Woman of the Year (2020), Businesswoman of the Year (2016) by All God's Children's Collectors Club, Women of Integrity Award (2016), and District Leader of the Year (2015) Black Wall Street USA, to name a few. In 2019, BWSAZ was honored as a Leading organization in Community Education (2019).
Because of her Global Pan African presence, she has also been asked to serve as the Royal Grand Patron of several organizations around the world.  These organizations serve humanity in many different aspects including women empowerment, girl/child initiatives, education, and the United Nations Sustainable Development Goals. To know more about Queen Ameenata, check https://whoswho.world/ or to nominate email, [email protected] Queen Ameenata's message to the world is, "What the world calls a failure is, in reality, the road to success. Do not give up!" Remember we are the village and everyone has a role to play.  Just walk in your purpose and great things will happen.