Digpu News
Ace Cryptocurrency with this high-performance course by Todayq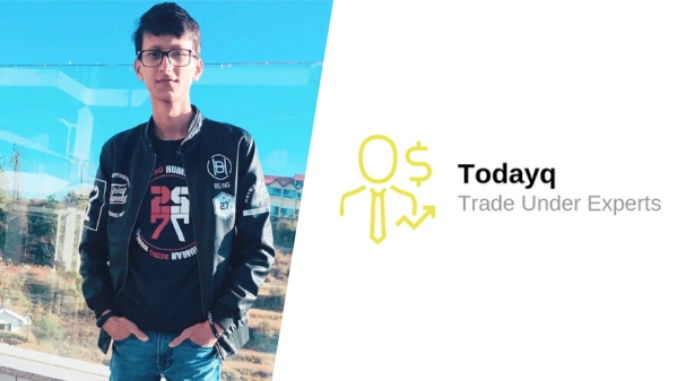 India-based cryptocurrency & blockchain startup Todayq launches a high-performance course on cryptocurrency.
Todayq is the brainchild of Varun Goel, a 19-year-old crypto-enthusiast himself. It aims to educate each & every person who wants to learn about cryptocurrency. "Understanding the problem, which a new user faces while entering into cryptocurrency like reading random articles or watching 100s of random videos to learn cryptocurrency, made us work on this simple solution," says Varun Goel Founder, CEO at Todayq.
"With decentralization & complete transparency, blockchain is the leading innovator in the internet world. A big example of cryptocurrency defines its potential. The way money is decentralized has been made secured and is accessible by anyone/anywhere shows the upcoming change in the finance sector. The potential of blockchain & cryptocurrency is way more than we have yet imagined", said Varun Goel Founder, CEO at Todayq.
One of India's most transparent & trustworthy cryptocurrency & blockchain-based startup, Todayq's cryptocurrency course focuses not only on hand-holding their own tribe of cryptocurrency users but also on educating new blockchain enthusiasts into the industry. It helps new users understand cryptocurrency, showing them all aspects of the industry. This makes everyone clear before investing their money and avoid scams.
Making Crypto work for Indian users
Understanding the Indian market, Varun said, " New cryptocurrency users in India want a trustworthy and easy solution to decipher cryptocurrency. Therefore, we created the course in this way that even a 15-year-old can understand it. The course is a 6-day high-performance program in line with Todayq's core values – transparency and trustworthiness. The course was in the testing period till June 2020 & after receiving a great response from the users, it's now available for everyone.
Maximising profits & minimising losses with informed decisions
The launch of the cryptocurrency course fuels Todayq's 'New to Crypto' movement. Since its inception in 2017, the company has offered its resources and experiences to the crypto community. One of the main reasons a trader loses money in cryptocurrency is a lack of fundamental knowledge. Todayq collaborates with expert crypto analysts to provide crypto traders ease in making the right investments. To make analysed trading calls available for every crypto trader, Todayq shares it for free on its iOS & Android App.
Long-term vision and clear goals of Todayq
Varun said, "I am not a technical or fundamental analyst, I am just a 19 years old guy with love for blockchain, cryptocurrency & entrepreneurship. The idea behind starting Todayq was to build a community of expert analysts who can help traders to have a profitable journey in cryptocurrencies."
On asking about the course, "In the quarantine period, when I saw people showing interest in cryptocurrencies, we worked out on best solutions and that's how we came up with our New to Crypto Course."
While cryptocurrency has already got a green signal from the Indian government, companies like Todayq & more are helping the government to bring the right regulations for the country.
The post Ace Cryptocurrency with this high-performance course by Todayq appeared first on Digpu News Network.