Press Release
Union Minister Dr Jitendra Singh says, Technology driven governance has been the hallmark of the 9 years of the Modi Government
Delivers the key-note address to the participants of the Mid-Career Training Programme at LBSNAA, Mussoorie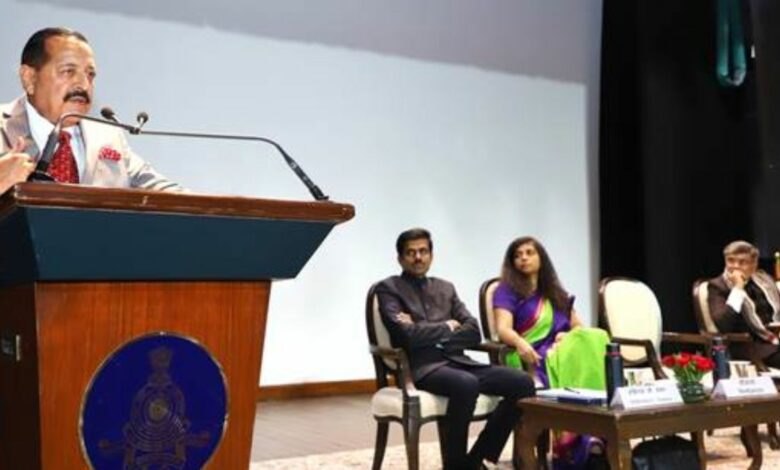 Union Minister of State (Independent Charge) Science & Technology; Minister of State (Independent Charge) Earth Sciences; MoS PMO, Personnel, Public Grievances, Pensions, Atomic Energy and Space, Dr Jitendra Singh today said that Technology driven governance has been the hallmark of the 9 years of the Modi Government.
Delivering a key-note address to the participants of the Mid-Career Training Programme for IAS officers at Lal Bahadur Shastri National Academy of Administration (LBSNAA), Mussoorie, the Minister said, that soon after this government came to power, Prime Minister Narendra Modi gave the Mantra 'Maximum Governance, Minimum Government' and to make it possible he continuously pushed the increasing use of technology.
Dr Jitendra Singh said that on the one hand, Modi Government tried to give ease of living through ease of governance while introducing self-attestation or abolition of interviews, while on the other hand, the Government was also trying to create ease of milieu or ease of work environment for the civil servants. For example, he referred to the Prevention of Corruption Act, 1988, which the Modi government amended after 30 years in 2018 to introduce a number of new provisions including criminalising the act of giving bribes also in addition to taking bribes, and at the same time putting in place an effective deterrence for such actions by individuals as well as corporate entities. Through this undue harassment of the officers could be avoided, he said.
Similarly to make the officers more confident about their role, Dr Jitendra Singh said, Mission Karmayogi and iGOT platform was introduced whereby any officer taking up a new assignment, would be able to build inherent capacity within themselves for the new assignment. Additionally, the Assistant Secretaries' stint of 3 months has been introduced for the first time before you go to the respective cadre. Thus you have an opportunity to know the priorities of the Central Government and to cultivate mentors, the Minister said.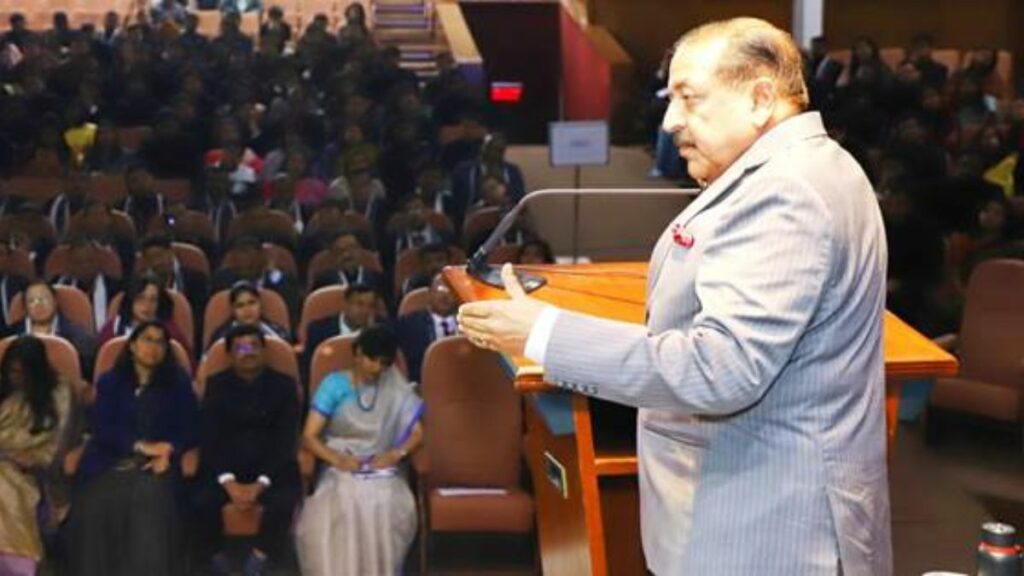 Highlighting further initiatives of technology-driven governance, Dr Jitendra Singh said, Aspirational district was another experiment of similar nature where the government decided the indices on a scientific basis. We have a dashboard that is updated in real time and there is constant competition happening and it's absolutely objective.
Another hallmark is grievance redressal. One of the benchmarks of transparency and accountability is the grievance redressal mechanism, said Dr Jitendra Singh. When we introduced CPGRAMS, in 2014 we just had about 2 lakh grievances being filed across the country every year, today we have about 20 lakhs, 10 times more. This is the result of the increased trust of people in grievance redressal.
The Minister said that citizen participation has already begun and one of the most striking examples of it is the SVAMITVA scheme. It is a reformative step towards the establishment of clear ownership of property in rural inhabited (Abadi) areas, by mapping land parcels using drone technology and providing a 'Record of Rights' to village household owners with the issuance of legal ownership cards (Property cards/Title deeds) to the property owners.
Talking further about digital transformation, the Minister said that e-Office version 7.0 has been adopted in all 75 Ministries/ Departments of the Central Secretariat by the end of February 2023. This is a commendable achievement that 89.6 per cent of all files are processed as e-files in the Central Secretariat.
While conclusion, Dr Jitendra Singh said that now in the next 25 years to come, the challenge will be on how to strike an optimum balance between technology and human interface and also to strike a balance between Artificial Intelligence and Human Intelligence to get the best results by combining both.
To this extent, the Minister said, the Academy has an important role to play because it has the mandate to train young civil servants who will be putting in active service for the next 25 years and will have the privilege of celebrating 100 years of independence in 2047 when they are in senior positions in the Government of India.
In his address, Shri K Srinivas Director, of Lal Bahadur Shastri National Academy of Administration (LBSNAA) said that the academy has become Mission Karmayogi compliant.
Disclaimer: This is an official press release by pib.