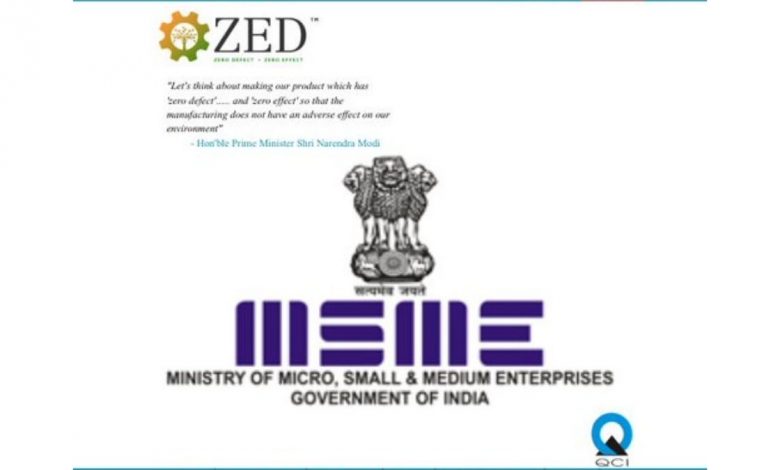 As many as 23,948 MSMEs had registered with the intent to adopt the principle of the Zero Defect Zero Effect Scheme (ZED). Under this, the Quality Council of India (QCI) followed the scheme guidelines on a consistent basis. QCI has completed and submitted all relevant documents and evidence related to the erstwhile ZED Scheme, with the Ministry as the National Monitoring and Implementation Unit (NMIU). QCI was monitoring & implementing the following components of the guidelines:
Industry Awareness Programmes, Training Programmes including Master Trainer, Assessor, Consultant, MSME Capacity Building, MSME officials training etc., Content Development for Online Learning Development of Mobile Monitoring Applications for Awareness Programmes and Site-assessments, Accreditation & empanelment of rating agencies & consulting organizations, Conducting Desktop and site-assessments through accredited agencies, other components as mentioned in the scheme guidelines.
This information was given by the Minister for Micro, Small and Medium Enterprises Shri Narayan Rane in a written reply to Rajya Sabha today.
Disclaimer : This is an official press release by PIB.