PIB Press Releases
Shri Nitin Gadkari inaugurates two National Highway projects in Vadodara, Gujarat worth Rs.48 crore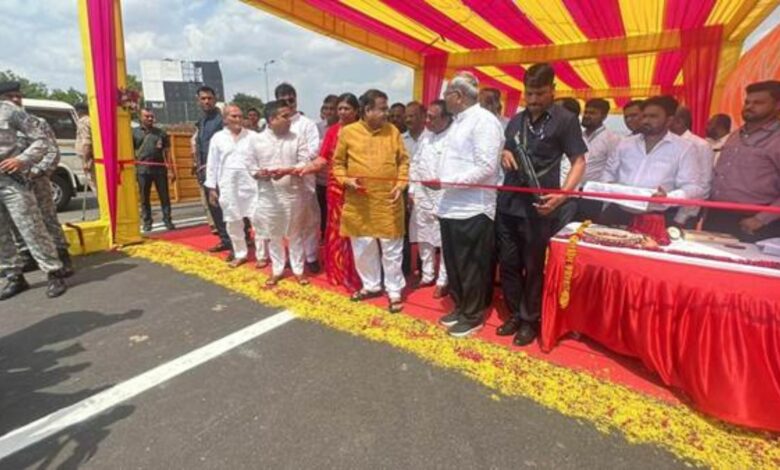 Union Minister for Road Transport and Highways Shri Nitin Gadkari inaugurated two National Highway projects in Vadodara, Gujarat yesterday at a cost of Rs.48 crore the, Bhumi Pujan of these projects was done a year and a half ago on the birthday of Hon'ble Prime Minister.
Shri Nitin Gadkari said improvement work has been done near Dumad Chowkdi of the Ahmedabad-Vadodara section of National Highway 48. He said this project of about 3 km in length has been inaugurated at a cost of Rs 27.01 crore. The Minister said in this, new service roads, vehicular underpasses and RCC crash barriers have been built, which will solve the problem of traffic jams and make the journey more safe.
Shri Nitin Gadkari said the length of the second project costing Rs 17 crore to be dedicated to the nation is about 1 km. He said in this project, an underpass and service road have been constructed near National Highway 48 Dena Junction of Vadodara. The Minister said under this project, solar-powered street lights have been used for the first time on National Highway 48. Polymer Modified Bitumen has been used in the underpass and service road surface which will give it greater strength and better resistance to cracks, he added.
Shri Gadkari informed that for the first time in this construction, a 3-lane service road has been constructed. He said the projects will provide better connectivity to Dena, Harini, and Virod villages, making this accident-prone area safer for traffic and movement from industrial areas will be more accessible.
Disclaimer: This is an official press release by pib.