PIB Press Releases
Shri Narayan Rane holds discussions on India Health Dialogue Initiative and proposed Maharashtra Global Med Tech Zone (MGMTZ )
India Chamber of Business and Commerce ( India Chamber) in partnership with the Ministry of MSME, ICMR and IMA organised a Roundtable conference with Union Minister of MSME Shri Narayan Rane and global healthcare Industry Leaders at Udyog Bhawan, New Delhi on 2nd August 2023. The upcoming India Health Dialogue Summit (IHD) and proposed Maharashtra Global Med Tech Zone (MGMTZ)- a world-class Global Medical device manufacturing Hub in the state of Maharashtra were discussed in the Roundtable.
Addressing the Health care Industry Shri Narayan Rane said the Ministry of MSME is focusing on building robust manufacturing capabilities in the healthcare sector to make India the new hub for medical devices and AtamNirbhar in the Healthcare sector. He assured all the support for the proposed MGMTZ and invited the global healthcare industry leaders to invest in the proposed park.
Sh. Nitin Pangotra, President and CEO, of India Chamber while addressing industry members at the round table said the Future of healthcare is based on digital and smart healthcare delivery, tech-enabled, and innovation-based high-quality manufacturing and diversification into critical healthcare equipment and medical devices, assistive technologies, diagnostics, drug parks etc. and application of new innovation and technologies into the healthcare system.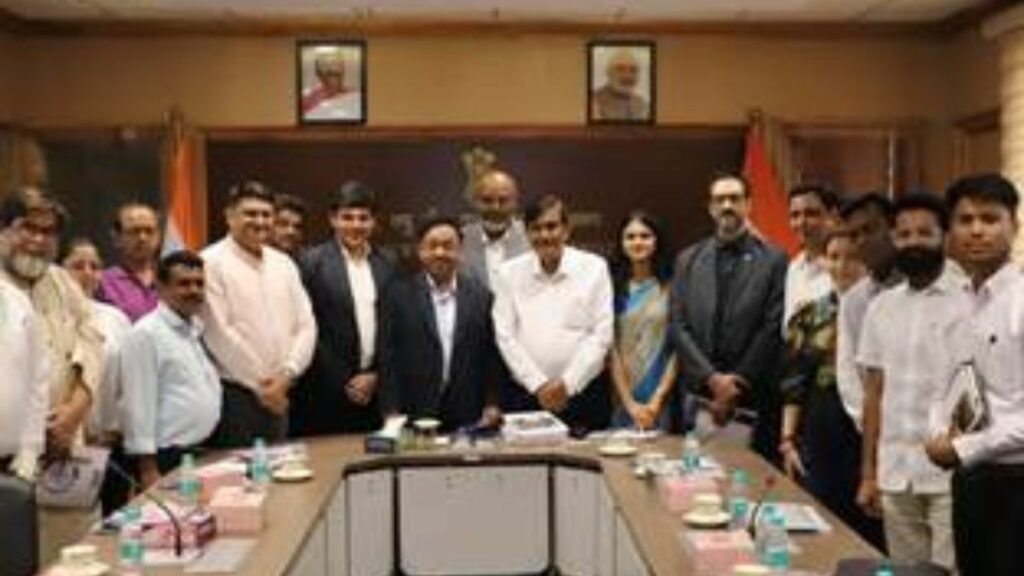 The Upcoming IHD 's Summit will be held in November for promoting investment opportunities, global collaborations, innovation and entrepreneurship in the Indian healthcare manufacturing and services sector to make India AtamNirbhar in the Health sector.
MGMTZ is proposed by India chamber in partnership with ICMR as part of their initiative of India Health dialogue platform to create a MedTech ecosystem in one place along with common facilities (testing, QA/QC, Sterilization, Packaging, Advanced Warehousing, etc.) and building Advance Manufacturing capabilities ensuring global standards for export promotions for augmenting manufacturing capabilities in medical devices sector for building India- led global supply chain networks.
Disclaimer: This is an official press release by Pib.