PIB Press Releases
Shri Hardeep Singh Puri chairs the Valedictory session of the 14th Urban Mobility Conference 2021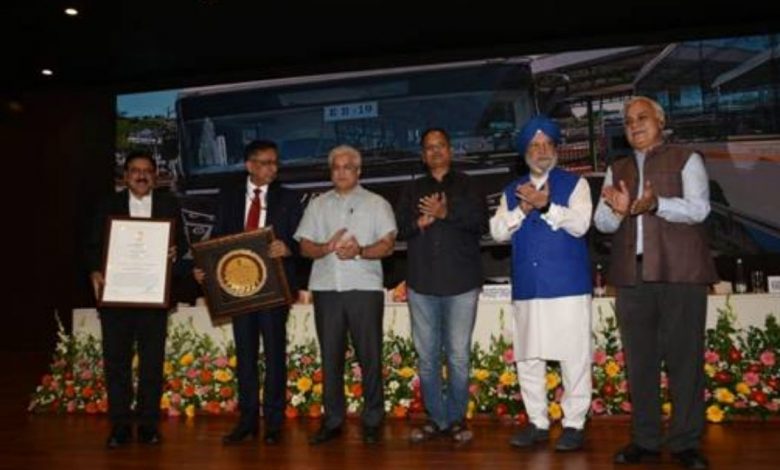 Presented awards to the state / city winners for "Excellence in Urban Transport"
Union Minister of Housing and Urban Affairs & Petroleum and Natural Gas Shri Hardeep S. Puri chaired the valedictory session of the 14th edition of Urban Mobility India (UMI) Conference 2021 here today. He presented awards to the state/city winners for "Excellence in Urban Transport" in different categories (Annexure-list of Awardees) and distributed certificates under the Executive Programme in Sustainable Transport and trophies for SMART-MOVE (Innovative Urban Mobility Challenge 2021)
Shri Hardeep Puri while addressing the session said that Cities are the Engines of Economic Growth and if India is to become a $5Trillion economy by 2025 and a $10 Trillion economy by 2030, urban areas will have to both accommodate and enable such growth. Transport systems will be fundamental to such growth.
Shri Puri congratulated award winners for their continued effort in their respective cities. He said that UMI, since its inception in 2008, has been envisioned as a platform for focusing attention on critical challenges and key opportunities in the urban sector in India, and to disseminate best practices from around the country and the world. He added that such events are unique forums for networking and exchanging ideas and experiences between policymakers, city managers, researchers, planners, and urban transport technologists.
Transport systems is fundamental to Economic Growth: Shri Hardeep Singh Puri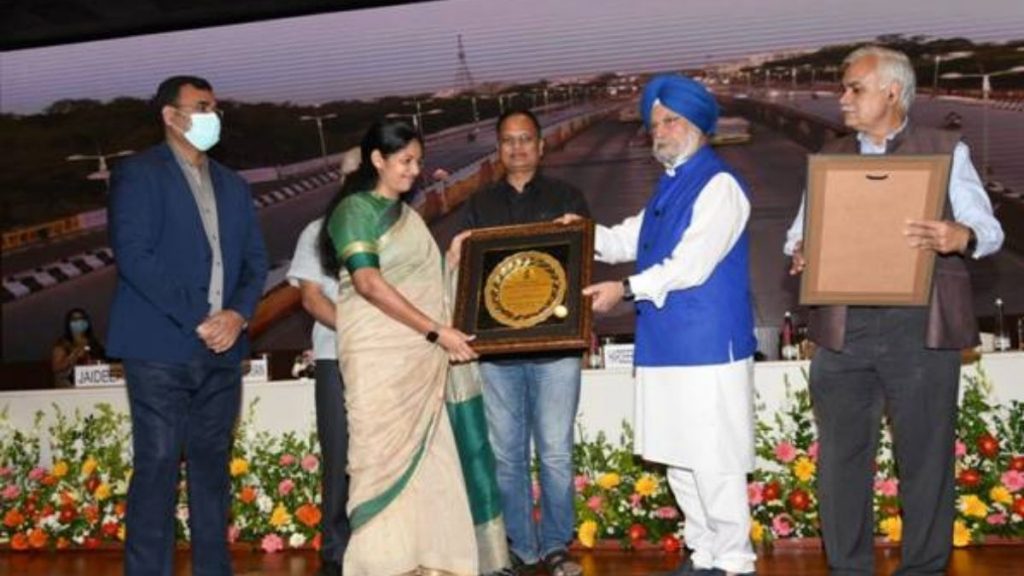 Launching the 15th UMI conference, which will house the theme of "Azadi@75: Sustainable AtmaNirbhar Urban Mobility" in Kochi, Kerala from 4th to 6th November 2022, he expressed hope that the urban transport community will assemble again in large numbers next UMI conference.
The day-long conference discussed the theme "Mobility for All" focusing on providing equitable access and promoting inclusive urban transportation aimed to provide affordable, clean, safe, informative, efficient and accessible transport systems, with special attention to the diverse needs from all factions of the society, especially the specially-abled, elderly, women and children.
The conference brought together national and international experts, technology and service providers, policymakers, practitioners and officials from the urban transport sector under one roof.
Disclaimer : This is an official press release by PIB.