PIB Press Releases
Shri Bhupender Yadav says Project Cheetah is in line with Prime Minister's commitment to environmental protection and wildlife conservation
Union Minister for Environment, Forest and Climate Change, Shri Bhupender Yadav said that Project Cheetah is in line with Prime Minister Shri Narendra Modi's commitment to environmental protection and wildlife conservation at the meeting of the Consultative Committee of Parliament on Project Cheetah, chaired by the Union Minister, yesterday.
Shri Bhupender Yadav expressed his gratitude for the steps taken by the Government of India for bringing the Cheetah back to India and restoring its lost glory. He said that this will lead to enhanced livelihood opportunities for the local communities through eco-development and ecotourism activities.
The Consultative Committee held detailed discussions about Project Cheetah and appreciated the efforts of the Government for the successful translocation of Cheetahs in India from African countries.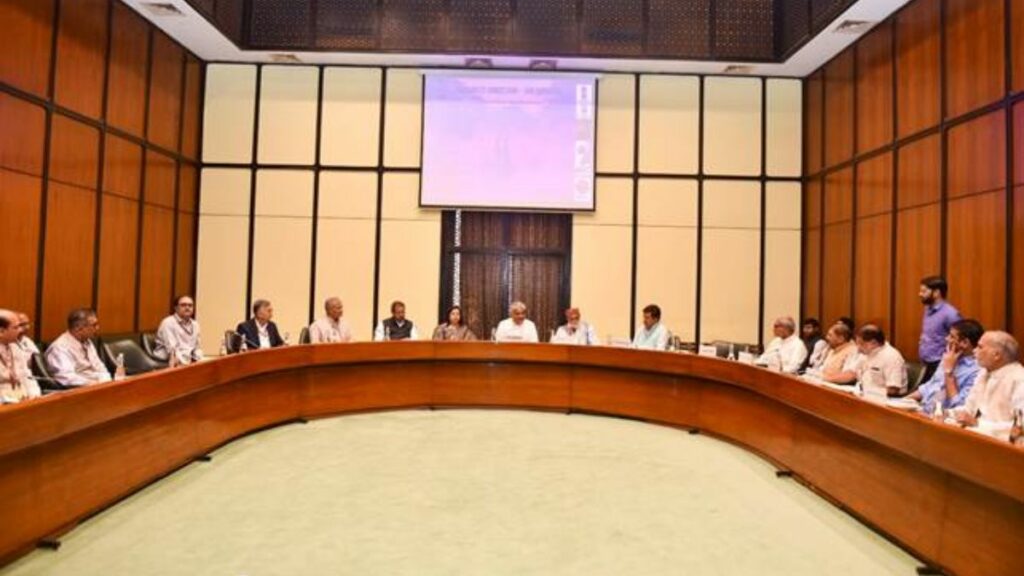 Further, the Members of Parliament flagged issues related to forest and wildlife in their constituencies and the issues which have a larger interest in society and wildlife conservation.
Shri Yadav thanked the members of the committee for their suggestions and assured the Committee that all the issues raised would be addressed in the right earnest. He stated that the Government is determined to the conservation and protection of wildlife and the environment with the active participation of all stakeholders.
Disclaimer: This is an official press release by pib.