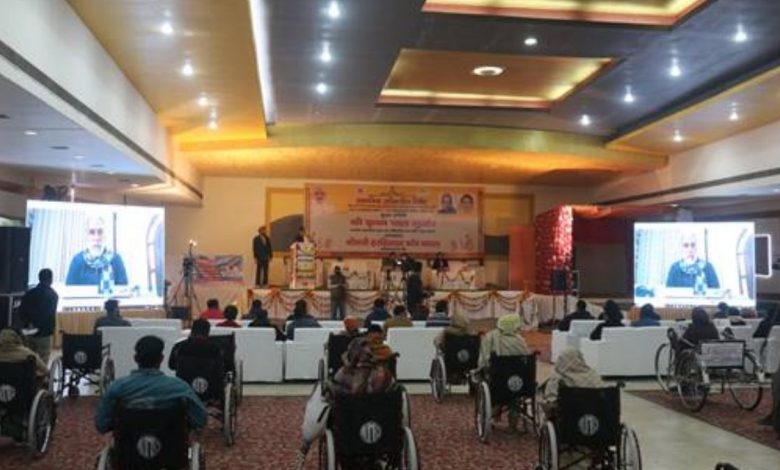 As per the 2011 Census, the total number of Senior Citizens in the country is 10.38 Crore. Data on the total number of senior citizens suffering from age-related disabilities and living below the poverty line are not maintained in this Ministry. However, before distribution of assisted devices assessment is done regarding senior citizens who suffer from age-related disabilities/ infirmities.
The Ministry is implementing a Central Sector Scheme namely Rashtriya Vayoshri Yojana (RVY) under which free of cost assistive devices are provided to those senior citizens who suffer from age-related disabilities/infirmities belong to the BPL category. Since 2020-21 senior citizens who have a monthly income upto Rs. 15,000/- can also avail of the benefit.
RVY is implemented across the country. There is no regional focus for Rashtriya Vayoshri Yojana.
A total of 11 Camps (08 distribution camps and 03 Assessment Camps) have been organised in Bihar since 2019 under the RVY scheme and physical aids and assisted devices have been distributed free of cost to 2638 senior citizens.
This information was given by the Minister of State for Social Justice & Empowerment, Sushri Pratima Bhoumik in a written reply in the Lok Sabha today.
Disclaimer : This is an official press release by PIB.
Also Read: Plastic waste in oceans could help clean-up ships generate fuel for themselves