PIB Press Releases
Publications Division receives Award for Excellence in Display at Delhi Book Fair 2023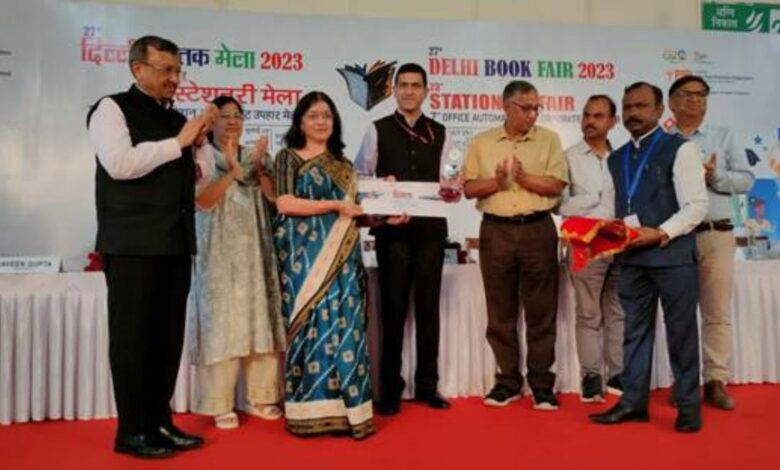 The government of India's premier publishing house Publications Division has bagged the silver medal for Excellence in Display at Delhi Book Fair 2023. The award has been presented at the closing cum award ceremony of the Book Fair, held at Pragati Maidan, New Delhi yesterday, August 2, 2023. Head and Director General of the Publications Division, Ms. Anupama Bhatnagar received the award in the presence of senior officers of the Publications Division, India Trade Promotion Organization (ITPO) and Federation of Indian Publishers (FIP), as well as the entire organizing team of Publications Division.
The 27th edition of the Delhi Book Fair was organized by ITPO in association with FIP from 29th July to 2nd August 2023 at Pragati Maidan, New Delhi. Publications Division, Ministry of Information and Broadcasting, exhibited its books and journals at Stall No. 12, Hall No. 11 of Pragati Maidan.
The visitors highly appreciated the exquisite collection of books displayed by the Publications Division. The books covered themes ranging from nation-building, history and heritage, to biographies, reference books and children's literature. The set of books included premium books on Rashtrapati Bhavan and collections of selected speeches of Presidents, Vice Presidents and Prime Ministers, published exclusively by the Division. These too received great admiration from visitors.
'India/Bharat', the popular reference annual published by the Division, was one of the main attractions among stall visitors. The Division's magnificent pictorial books on art and culture were also among visitors' favourites. The Division's special book 'Yojana Classics' was released on 1st Aug by Information & Broadcasting Secretary, Shri Apurva Chandra. The book will be soon available at Publications Division Book Gallery, Soochna Bhawan and website www.publicationsdivision.nic.in.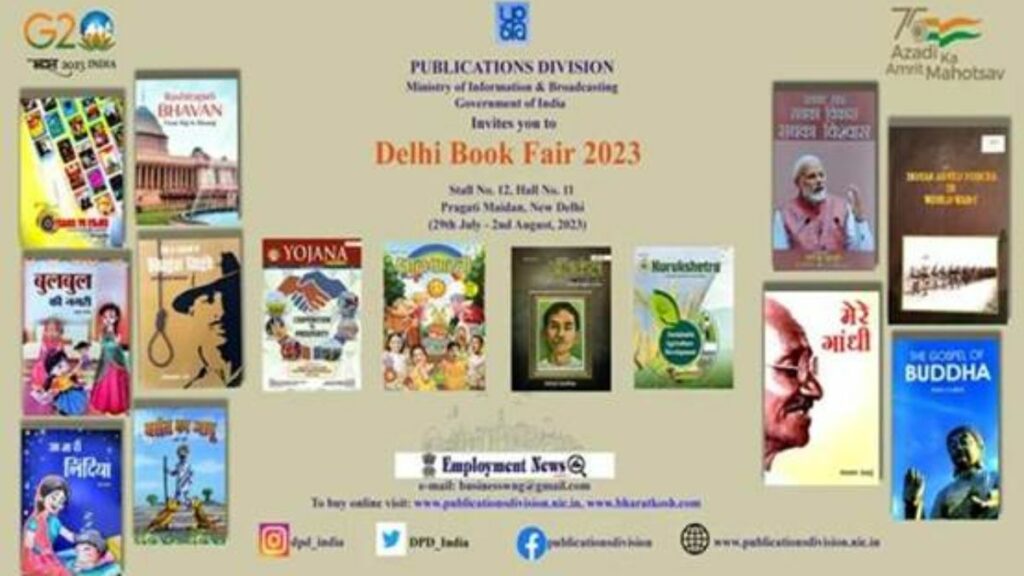 Besides books, Publications Division's popular and widely circulated journals such as Yojana, Kurukshetra, Aajkal and Bal Bharti were also much appreciated by the visitors, who expressed their sincere commendation for the journals. Employment News / Rozgar Samachar published by the Division was also praised by the visitors for consistent and useful employment updates provided by the weekly.
Disclaimer: This is an official press release by Pib.