PIB Press Releases
NIPCCD is organising a Parental Workshop on 'Management of Behavioral Problems of Children at Home' at the Regional Centre, Guwahati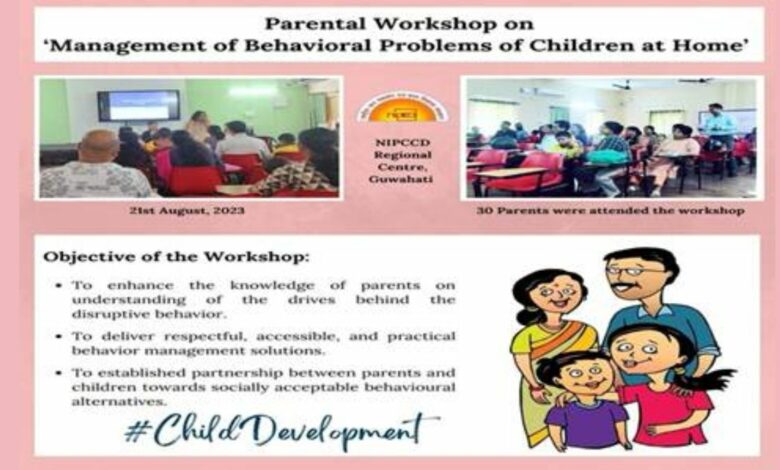 The National Institute of Public Cooperation and Child Development (NIPCCD) organized a Parental Workshop on 'Management of Behavioral Problems of Children at Home' on 21 August 2023 at SBOA Public School Garchuk, Guwahati, Assam.  30 Parents attended the workshop.
The Workshop focused on the following objectives :
To enhance the knowledge of parents on understanding of the drives behind the disruptive behaviour.
To deliver respectful, accessible, and practical behaviour management solutions.
To establish a partnership between parents and children towards socially acceptable behavioural alternatives.

Disclaimer: This is an official press release by Pib.