PIB Press Releases
National Fish Farmers Day Meet – 2023 concludes at Mahabalipuram
It highlighted dedication of fish farmers, startups, innovation in adopting modern techniques and improving fish productivity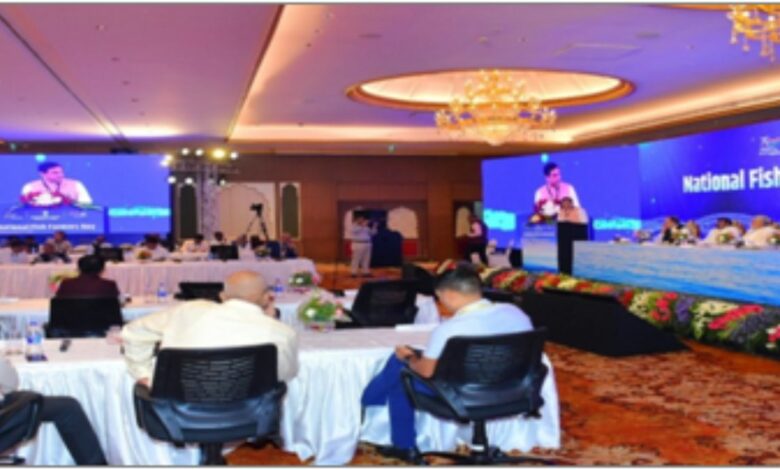 Over the years, the fisheries sector has witnessed remarkable advancements, driven by scientific research and technological interventions. National Fish Farmers Day Meet-2023 highlighted the dedication of fish farmers, startups, and innovation in adopting modern techniques and improving fish productivity. Department of Fisheries, Ministry of Fisheries, Animal Husbandry and Dairying, Government of India, and other stakeholders celebrated National Fish Farmers Day Meet 2023′ and the 'Start-up Conclave' in Mahabalipuram. The programme started on 10th July 2023 and ended today on 11th July 2023 in the historic city of Mahabalipuram, Tamil Nadu.
Meet on National Fish Farmers Day- 2023 provided an opportunity for the entire country to recognize the enormous contributions of fishers and fish growers, as well as their dedication to sustainable fisheries development. By embracing responsible practices and harnessing the potential of the fisheries sector, we can ensure a prosperous future, enhance food security, and contribute to the overall development of the nation. The intent of celebrating the meet was to create an ecosystem to collectively think and discuss the ways to sustainably manage our fisheries resources.
The second day of the programme started with Shri Parshottam Rupala, Union Minister of Fisheries, Animal Husbandry, and Dairying in the presence of Dr L Murugan Minister of State for Fisheries, Animal Husbandry and Dairying, GoI interacted with Ministers of respective States/UTs regarding effective utilization of Government schemes like PMMSY, FIDF and KCC for fisheries, including the adoption of technologies and innovation for a sustainable future for fishermen and fish farmers and related stakeholders. The program was a great success with the participation of all stakeholders of fisheries.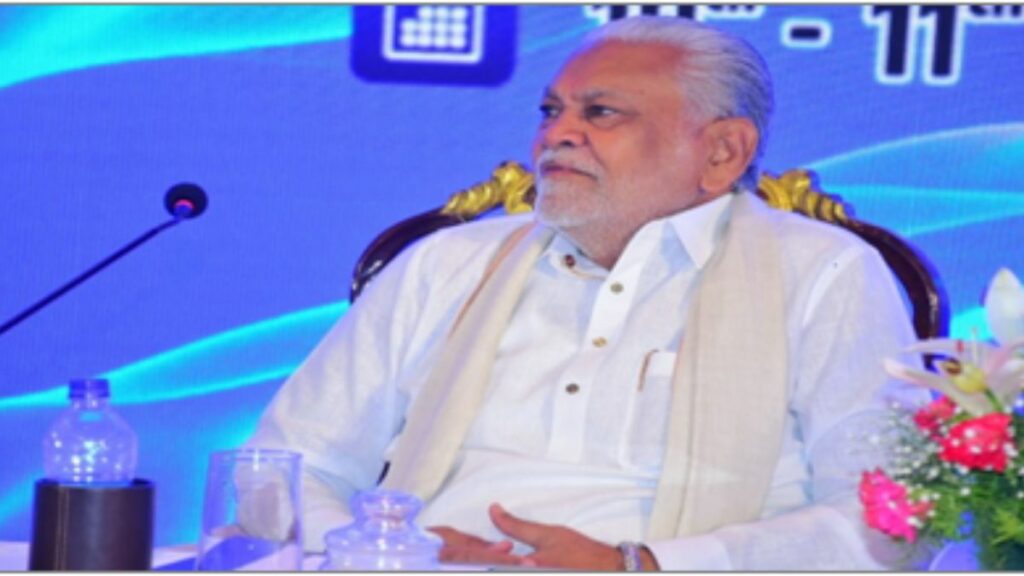 Shri Parshottam Rupala concluded by taking a moment to reflect on the incredible journey we all have embarked upon together. He highlighted the ideas pondered over during the programme of National Fish Farmers Day Meet- 2023 and hoped this deliberation shall continue to blossom and bear fruit, leading to tangible outcomes that will shape the course of our collective journey. The deliberations of this event will reverberate far and wide, and it is our collective responsibility to ensure that they all get translated into activities affecting the life of fish farmers and fishers. Union Minister extended his heartfelt best wishes to all and appealed to everyone to become instrumental in creating an environment, where ideas thrive, collaborations flourish, and innovation thrives which will help fishers and fish farmers.
A vote of thanks was offered by Shri Sagar Mehra, Joint Secretary (IF), Department of Fisheries, GoI, thanking all the States/UTs for their enthusiastic participation. The fisheries sector envisioned the enhancement of production and productivity, improving quality, increasing domestic fish consumption and export, trade, and reducing waste which in turn will create self-employment opportunities for unemployed youth.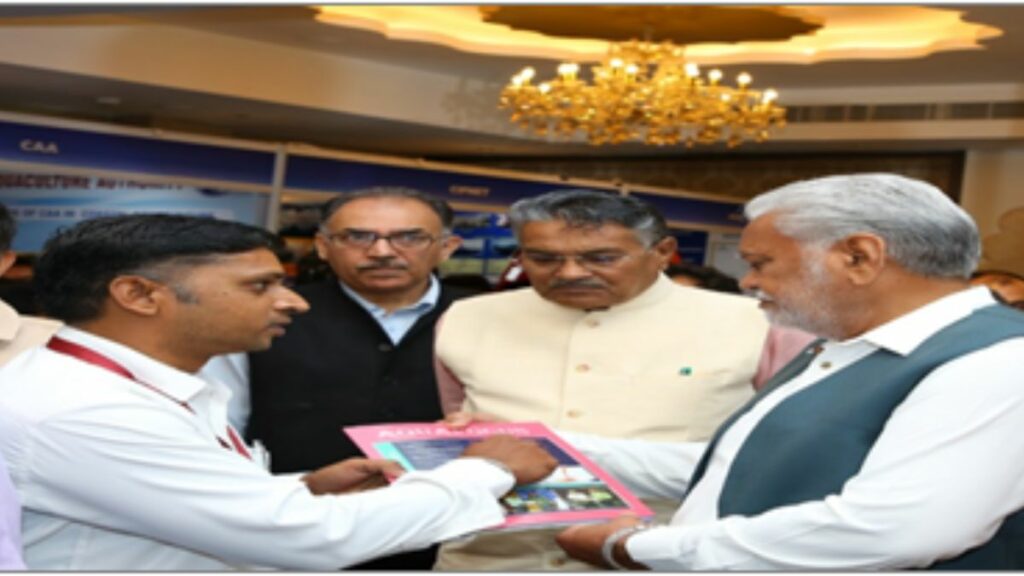 This ambitious program is intended to provide a forum for discussion for the people in the fisheries sector with the schemes like Blue Revolution, and PMMSY which are positioned to change the fisheries sector and improve millions of lives by emphasizing sustainable growth and development. The program also emphasized the incorporation of the latest innovations into fisheries while fostering an environment that is favourable for all involvement of all sectors for contributing to further the fisheries sector and growth of entrepreneurship, the development of business models, the promotion of ease of doing business, innovations, and initiatives like start-ups, incubators etc.
Earlier on the first-day inaugural programme of National Fish Farmers Day Meet-2023 was led by Shri Parshottam Rupala in the presence of Dr Sanjeev Kumar Balyan, Minister of State for Fisheries, Animal Husbandry and Dairying, Government of India, Dr L Murugan along with Ministers in-charge Fisheries from various States/UTs. National Fish Farmers Day Meet 2023 and Start-up Conclave served as forums to highlight the noteworthy achievements of the Indian fisheries sector while also encouraging innovation and entrepreneurship in the industry. The 'Start-up Conclave' provided a unique platform for aspiring entrepreneurs and start-ups in the fisheries sector to display their creative ideas, products and technology.
Disclaimer: This is an official press release by Pib.