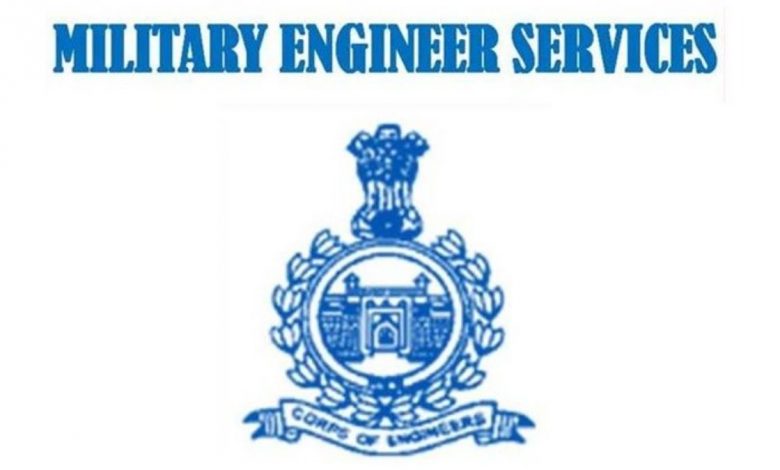 The Military Engineer Services (MES) is a premier construction agency and one of the pillars of the Corps of Engineers of the Indian Army which provides rear line engineering support to the Armed Forces and associated organizations of the Ministry of Defence (MoD). It is one of the largest construction and maintenance agencies in India with a total annual workload to the tune of approximately ₹ 30000 crores. 
The MES carries out multifarious construction activities such as residential and office buildings, hospitals, roads, runways, and marine structures across the country including border areas. Besides conventional buildings, MES is also involved in the construction of sophisticated and complex laboratories, factories, workshops, hangars, ammunition storage facilities, dockyards, jetties/ wharves, and other complex/ special structures. 
This year the world witnessed an unprecedented crisis in terms of COVID-19 affecting the construction industry and the MES was also not left untouched.  However laudatory efforts put in by the MILITARY ENGINEER SERVICES ensured "Uninterrupted Essential Services" in all military stations.  The MES has also played a key role in creating and modifying existing assets into COVID care facilities across the country in a stipulated timeframe. A multispecialty hospital constructed by the MES in Pune providing state-of-the-art medical facilities has been inaugurated in Jan 2021. 
To keep abreast with contemporary construction technologies, the MES has adopted the Engineering Procurement and Construction (EPC) methodology of tendering for large value projects incorporating the latest construction techniques. In consonance with the Government policies, vision and with the intent of promoting ease of doing business, important procedures, policies and regulatory documents have also been updated recently. 
 MES has also been at the forefront in ensuring overall fiscal prudence and reducing electricity tariffs.  By adopting Solar Power projects, LED-isation, and GRIHA green building norms, MES is totally committed to energy conservation and ecosystem preservation. A major drive has also been undertaken to automate various functions of the MES which will not only cut down the time delays but also transform the works environment by unlocking latent productivity, foster transparency, and efficiency. 
On the occasion of the 99th Military Engineer Services Raising Day, Lt Gen Harpal Singh Engineer-in-Chief congratulated all the Military Engineer Services personnel and urged them to continue dedicating themselves to this great organization and contribute towards Nation Building by providing better services to the Armed Forces.