PIB Press Releases
IBBI Chairperson Ravi Mital inaugurates 'Week with the Legends' at the Indian Institute of Corporate Affairs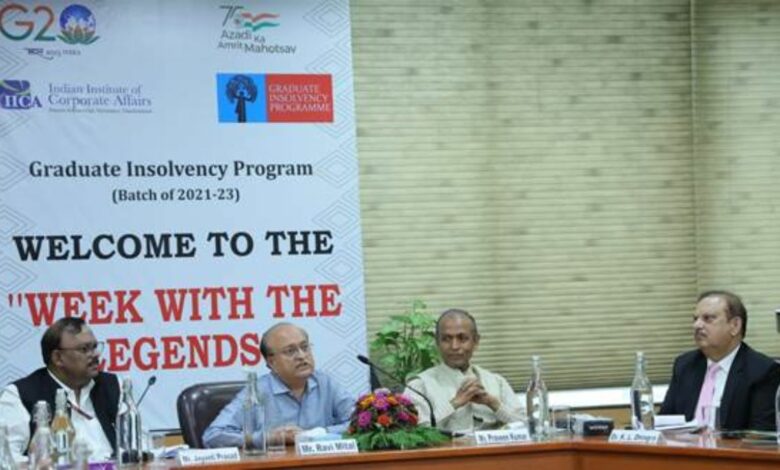 Indian Institute of Corporate Affairs (IICA), under the aegis of the Ministry of Corporate Affairs, kick-started its annual week-long conference – 'Week with Legends, 2023', for its Graduate Insolvency Programme (GIP) wherein stalwarts of the Insolvency Practice are invited to take part in a roundtable discussion with the students of its flagship GIP on various aspects of Insolvency and Bankruptcy regime in India.
The conference was inaugurated by Shri Ravi Mittal, Chairperson IBBI with Shri Jayanti Prasad, Whole Time Member, IBBI at the Campus of IICA, Manesar. Shri Ritesh Kavdia, Executive Director, IBBI and Shri Shiv Anant Shankar, Chief General Manager, IBBI were also present. The inaugural session of the conference began with a welcome note by Shri Praveen Kumar, DG & CEO of the Institute with Dr. KL Dhingra, Head, Centre for Insolvency and Bankruptcy, highlighting the importance of the conference for the Insolvency ecosystem and especially for the students of GIP for their future as IPs and presented the journey of GIP so far to the participants.
This was followed by an interactive session between Shri Ravi Mittal and Shri Jayanti Prasad and the students on issues such as proposed changes in the recent Discussion Paper by IBBI and other recent amendments and their positive impact on the Insolvency process for desired outcomes for all the stakeholders, best practices for IPs, the possibility of exploring mediation in the IBC process, recent legal development in Insolvency laws, the relationship between IP and the CoC and various other aspects of Insolvency process and practice.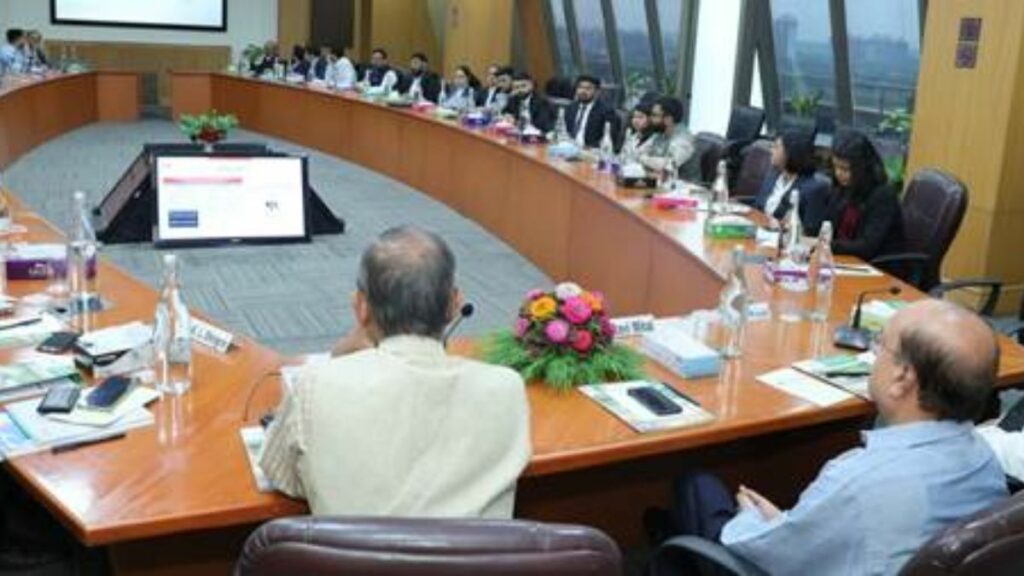 The chairperson also emphasized the importance of ethics and integrity for the IP professions and that abiding by the ethos and provisions of the Code can never attract disciplinary proceedings, the same was also reiterated by the Shri Praveen Kumar DG of the Institute also.
The inaugural session was followed by a presentation by Shri Shiv Anant Shankar and Shri Ritesh Kavdia on the trend and impact of IBC on the enhancement of corporate debt discipline in the country and more importantly the role of technology in improving the regulation of the Insolvency regime. The dignitaries also shed light on the process and importance of monitoring of IPs by IBBI and how a sincere adherence to the Code of Conduct is a must. To this end, students also presented ideas as to how can technology be used for a better implementation of the law.
Day 1 of the conference ended with a vote of thanks by Mr Karan Sanghvi, Student GIP. The conference will resume with its week-long itinerary on 19th June 2023 and will go on till 22nd June 2023 with various other legends and dignitaries of the Insolvency practice from India and overseas interacting with the students.
Disclaimer: This is an official press release by pib.