PIB Press Releases
Election Commissioner, Shri Arun Goel attends International Conference on 'Preserving Information Integrity and Public Trust in Elections' in Brasilia, Brazil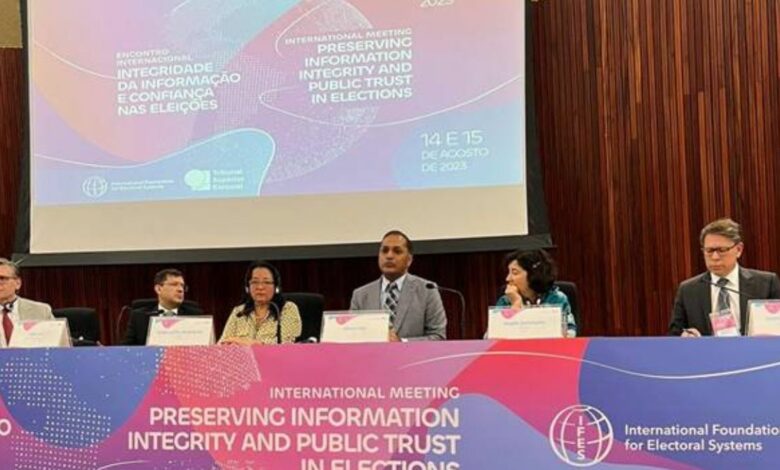 The Election Commissioner of India, Shri Arun Goel, has participated in a significant international conference focused on "Preserving Information Integrity and Public Trust in Elections." The conference held in Brasilia, Brazil during August 14-15, 2023 was hosted by the International Foundation for Electoral Systems (IFES) and Tribunal Superior Eleitoral, Brazil.
Shri Arun Goel addressed the participants on "Mapping EMB Coordination and Communication with Technology and Social Media Companies. Shri Arun Goel shared insights, experiences and the measures taken by ECI to preserve information integrity in the digital age for the conduct of free and fair elections including the Voluntary Code of Ethics for Social Media companies, which is operational since the 2019 Lok Sabha Elections. While elaborating on the challenges of fake news during elections in the fast-evolving communication and technology landscape, Shri Arun Goel urged the EMBs to come together to devise Global Guidelines/codes for social media companies to safeguard the sanctity of elections.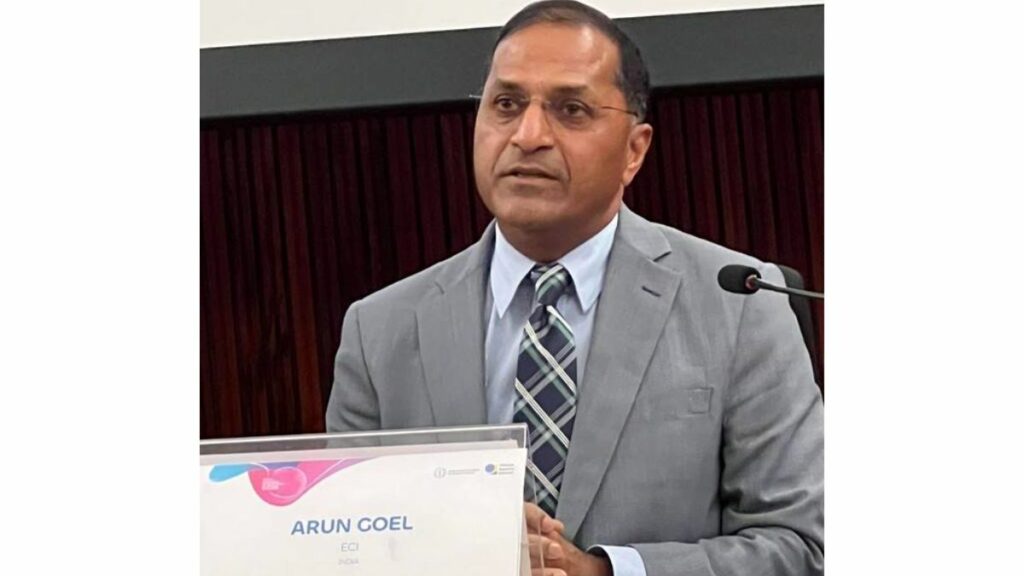 The two-day conference witnessed participation from Election Management bodies, experts, and stakeholders from different countries to engage in thoughtful discussions and exchange of ideas on critical issues related to maintaining the integrity of information in the context of elections and upholding public trust. As technology and communication channels evolve, ensuring the accuracy and reliability of information becomes increasingly crucial to the democratic process.
The conference provided a platform for participants to explore innovative strategies, best practices, and lessons learned from various countries. Discussions revolved around topics such as Institutional Strategic Planning for Information Integrity Threats; Strategic Communication and Voter Education; Crisis Communication Planning for Disinformation Threats; Coordination and Communication with Civil Society, Academia, Media, and Political Parties and anticipating future threats and coordination with technology and social media companies. The exchange of knowledge and experiences will contribute to strengthening global cooperation in safeguarding democratic processes.
Disclaimer: This is an official press release by Pib.