PIB Press Releases
Visit of Dr Abhilaksh Likhi, OSD, Department of Fisheries, Ministry of Fisheries, Animal Husbandry & Dairying to ICAR – National Bureau of Fish Genetic Resources (NBFGR) at Lucknow, Uttar Pradesh
Dr Abhilaksh Likhi, OSD, Department of Fisheries, Ministry of Fisheries, Animal Husbandry & Dairying visited the ICAR – National Bureau of Fish Genetic Resources (NBFGR) at Lucknow, Uttar Pradesh and interacted with fish farmers at the institute farms.
The major activities of ICAR- National Bureau of Fish Genetic Resources (NBFGR) involves the collection, characterization, cataloguing and documentation of fish genetic resources of different aquatic ecosystems of the country and their conservation strategies. Further, the institute undertakes research and provides necessary policy guidelines for the introduction of exotics, quarantine for the prevention of transboundary diseases etc.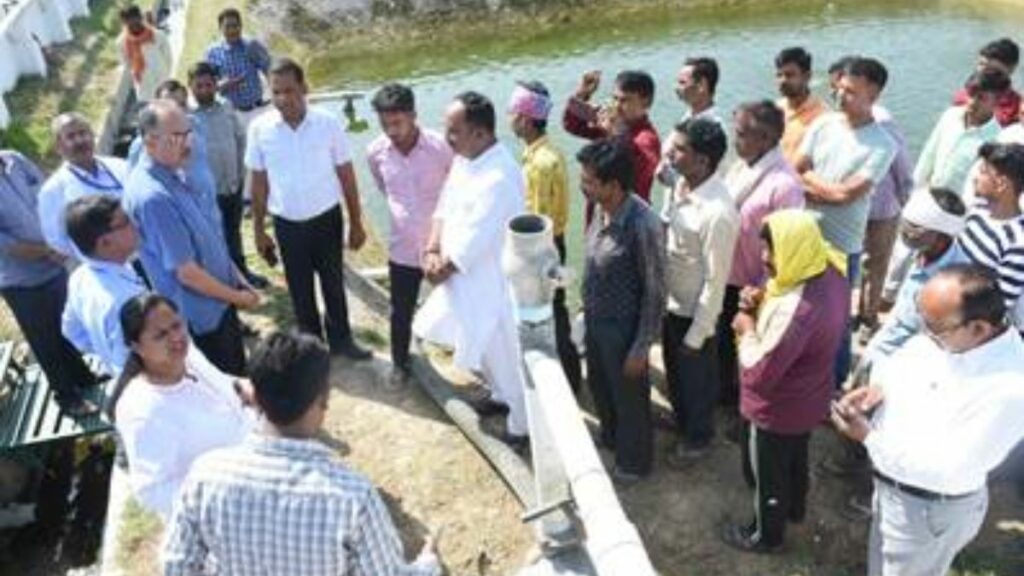 The Institute also implements the National Surveillance Programme for Aquatic Animal Diseases (NSPAAD) in 21 states through the involvement of 31 health laboratories across the country.
The Director of ICAR-NBFGR gave a presentation about the institute's Research & Development (R&D) activities. Faculty members and ICAR scientists were also present during the meeting. Later, a detailed presentation was also made by the officers of the Department of Fisheries, Govt. of Uttar Pradesh on the potential and scope of Inland Fisheries in the state. Dr Likhi also visited the fish farm at Village Mishripur, Block Deva, Barabanki and interacted with fish farmers.
Dr Abhilaksh Likhi emphasised that ICAR- NBFGR and the State Govt of UP should make extensive efforts to create awareness amongst fish farmers about various programmes, activities and related subsidies available to farmers under the Pradhan Mantri Matsya Sampada Yojana.
Disclaimer: This is an official press release by pib.