PIB Press Releases
DG, ICMR and Director CSIR-NIScPR release Health Special issues of Vigyan Pragati and Science Reporter magazines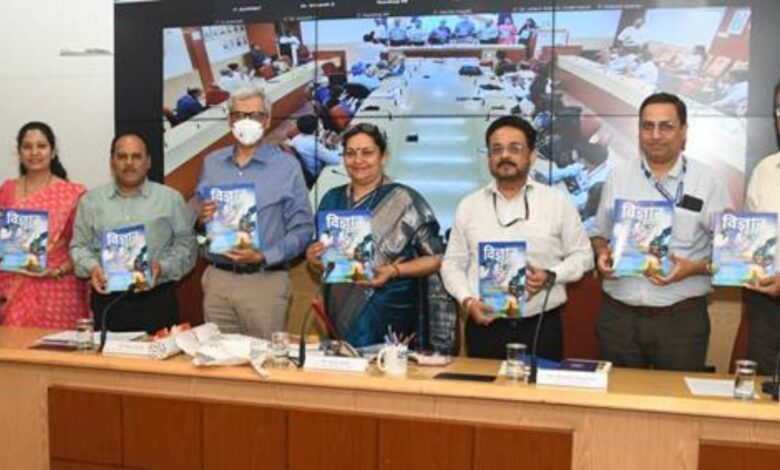 Most people are concerned about their health and the recent COVID pandemic has motivated laymen to know about the nitty-gritty of health and scientific research. Science communication brings behavioural changes and popular science magazines like Vigyan Pragati and Science Reporter play a very effective role in this direction. Dr Rajiv Bahl, Secretary, Department of Health Research (DHR) and Director General, Indian Council of Medical Research (ICMR) was sharing his thoughts on 10 April 2023 at ICMR Headquarters during the release function of Health Special issues of CSIR popular science magazines called 'Vigyan Pragati' & 'Science Reporter'.
Prof. Ranjana Aggarwal, Director, CSIR-NIScPR said on the occasion that these two magazines of CSIR carry a legacy of seven decades and serve the great responsibility to inculcate scientific temper in society through the dissemination of authentic S&T knowledge.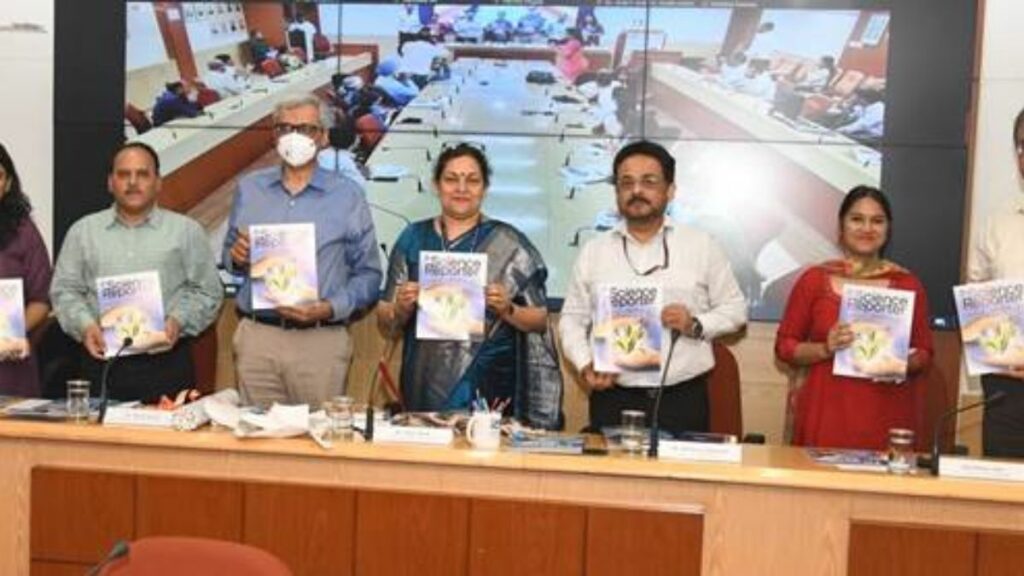 The special issues comprise several health-related articles such as mental health, epidemiology, lifestyle diseases, maternal & oral health, and health consequences of child marriage. The authors of the issues are the working scientists of ICMR labs who came together in a workshop at CSIR-NIScPR on 16 Nov. 2022 and this is a tangible outcome of that workshop.
Shri Hasan Jawaid Khan, Editor of Science Reporter and Dr Manish Mohan Gore, Editor, of Vigyan Pragati also shared their views during the program. Dr Rajeev, Sr. Financial Advisor, DHR; Dr Rajni Kant, Director, RMRC, Gorakhpur; Head of Departments at ICMR; Dr Enna Dogra, Scientist, ICMR, Ms Sonali Nagar, Sr. Scientist, CSIR-NIScPR & Ms Shubhada Kapil, Assistant Editor, Vigyan Pragati; Shri Pallav Bagla, Science Journalist also joined the event.
Disclaimer: This is an official press release by pib.