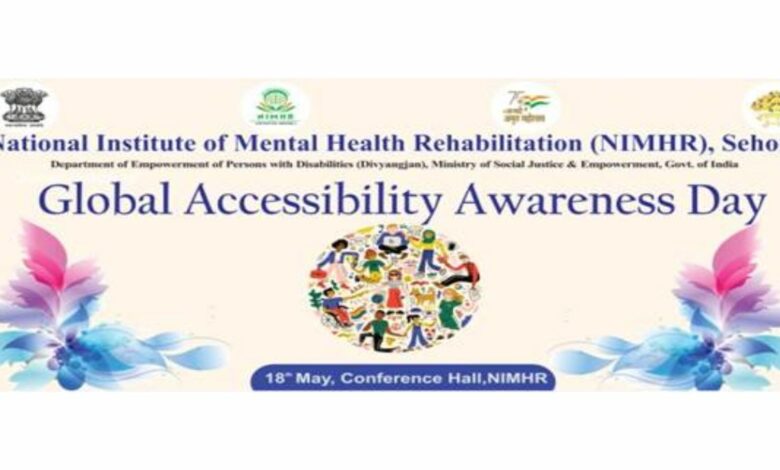 The Department of Empowerment of Persons with Disabilities (DEPwD) under the Ministry of Social Justice and Empowerment, Government of India is the nodal body to look after all the development agenda of Persons with Disabilities in the country. With the vision to build an inclusive society in which equal opportunities are provided for the growth and development of Persons with Disabilities so that they can lead productive, safe and dignified lives, the Department successfully celebrated Global Accessibility Awareness Day (GAAD), keeping 'inclusion' as a central mandate,
The Department with 80 institutes/organizations that are associated with DEPwD conducted various events at more than 80 places across India. Approx 15000 participants participated in the celebration of Global Accessibility Awareness Day (GAAD). Celebrated on the 3rd Thursday of May every year the purpose of GAAD is to get everyone talking, thinking and learning about digital- web, software, mobile, etc. access/inclusion for people with different disabilities.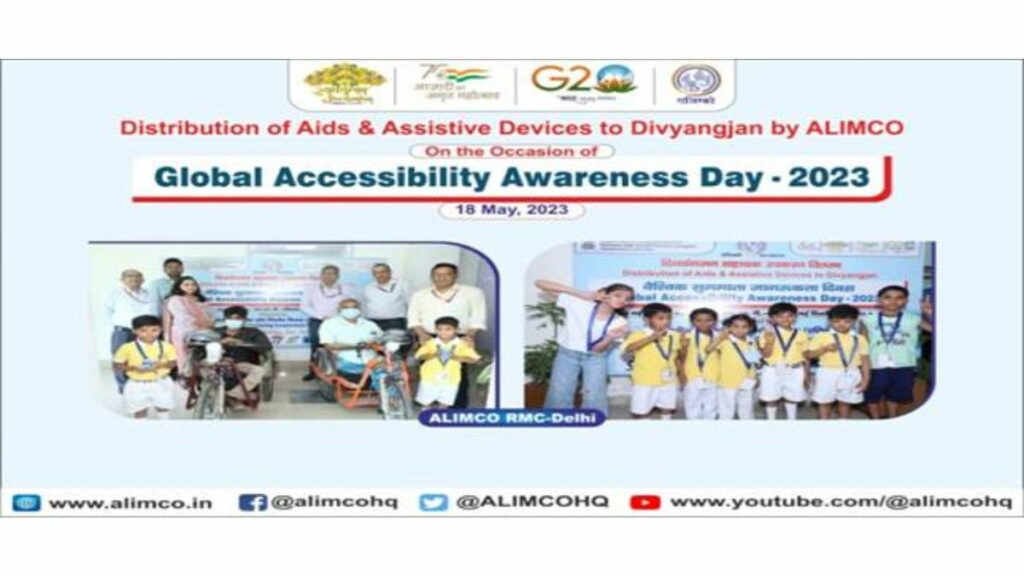 Aligning with GAAD's purpose and with the aim to make technology accessible and usable by persons with disabilities the Department organised the following activities –
Distribution of various kinds of Aids & Assistive Devices, viz-TLM Kit, Tricycles, Wheelchairs, CP Chairs, Smart Canes, Hearing Aids etc.
Poster Making, Quiz Competition, Rally
Awareness & Sensitization Sessions
Public awareness programme on "Technology Accessibility and Inclusion for Persons with Disabilities (Divyangajan) with parents, Teachers of Special School NGOs, Professionals, students of School Planning and Architect (SPA)-Bhopal.
Special audio-video and radio programmes
Seminars
Webinar on the topic "Making Banking Facilities Accessible for Persons with Disabilities".
Webinar on 'Learn to Empower through Digital Accessibility
Webinar for the employees and DISLI and DTISL students (approx 180) of 2021-2023 and 2022-2024 sessions.
Virtual Job Fair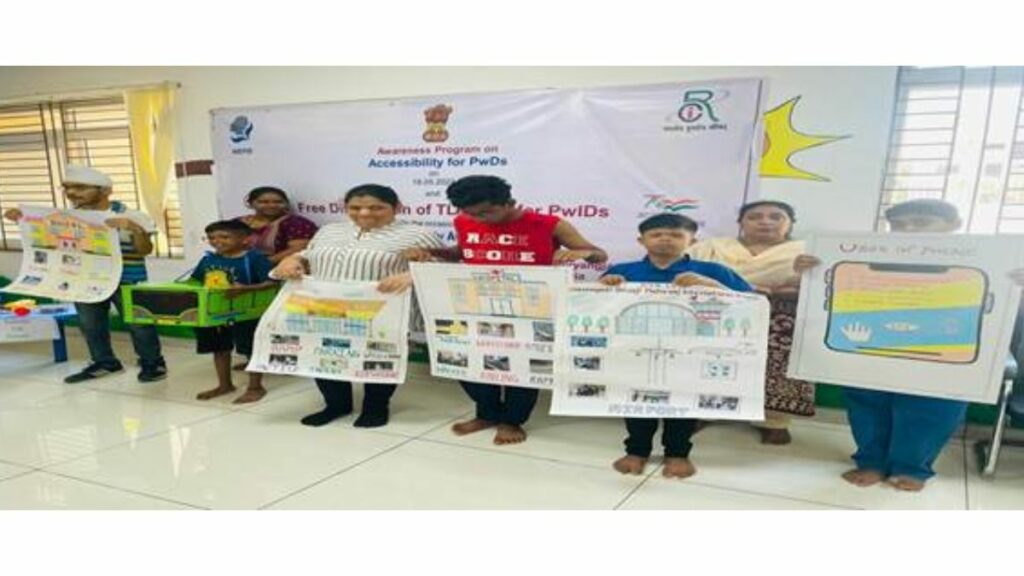 All the events involved experts from the field of technology accessibility, academicians, industry leaders, and policymakers among others. Moreover, thousands of Persons with Disabilities, many experts themselves in the domain of digital accessibility also participated in sharing their challenges and experiences.
The celebration and awareness generation of GAAD by the Department is a national level celebration that is poised to bring together all relevant stakeholders on a single day across multiple locations of India to share knowledge, experiences, views and ideas, and discuss the latest developments and trends in the field of Digital and technological accessibility. The celebration further strengthened the mutual confidence and interoperability of institutions as per the needs of PwDs and also enabled sharing of best practices. With the firm belief that every Person with Disability deserves a first-rate digital experience on the web, the celebration of GAAD was a progressive step of DEPwD to enable Persons with Disabilities to participate as independent and productive members of society.
Disclaimer: This is an official press release by pib.