PIB Press Releases
CSIR-NIScPR, UBA and VIBHA organised One-day Training Workshop on Incense Stick Making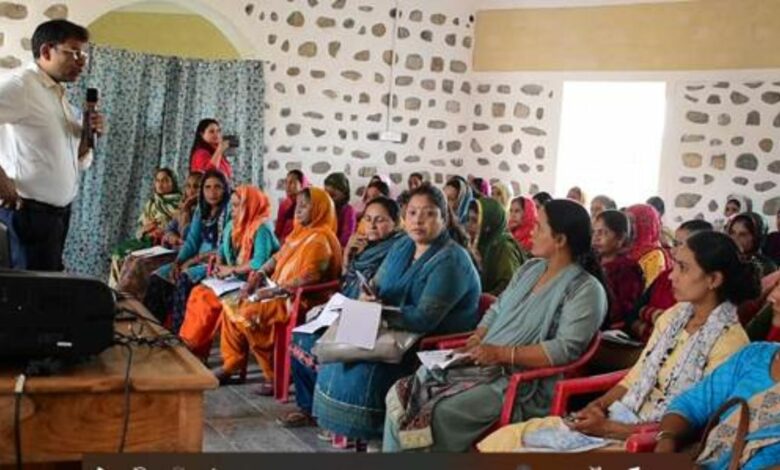 CSIR-National Institute of Science Communication and Policy Research (CSIR-NIScPR) in collaboration with Unnat Bharat Abhiyan (UBA) and Vijyana Bharati (VIBHA) organized a one-day training workshop on incense stick making at Gram Panchayat Bhawan of Pilli Padav village (Gaindikhata cluster), Haridwar, Uttarakhand on 25 May 2023.
The workshop was aimed towards encouraging and providing training to farmers and women on Incense Stick making technology (know-how) developed by CSIR-Central Institute of Medicinal and Aromatic Plants (CSIR-CIMAP), Lucknow. The workshop was attended by more than 120 women participants. The event commenced with a welcome address by Ms Meenakshi Choudhary, Local coordinator, the UBA network. The audience was briefed by Dr Yogesh Suman, Senior Principal Scientist, CSIR-NIScPR. He discussed the importance of efforts being made jointly by these organizations to create a livelihood in rural areas by using CSIR technologies.
Prof. Ranjana Aggarwal, Director, CSIR-NIScPR joined the event online and briefed the audience about the importance of the incense stick-making technology and outlined the difference it created in the livelihood near Shirdi, Maharashtra. She mentioned the changes this technology has brought in the lives and livelihoods, especially of women. She explained the ecological importance of this technology and how it may contribute to generating a circular economy by developing a local ecosystem.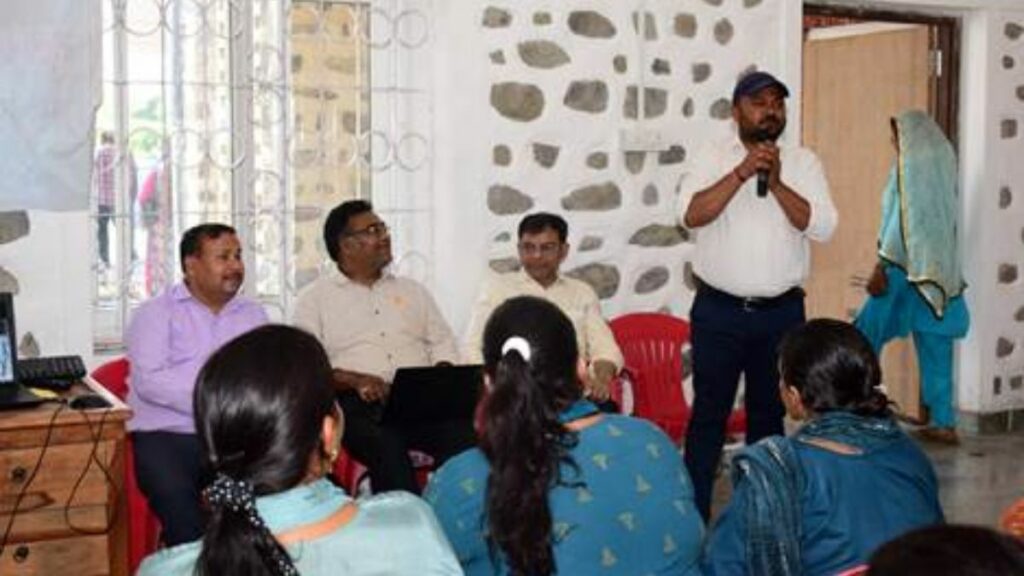 The gathering was later addressed by Prof. Virendra Kumar Vijay, National Coordinator of UBA. He explained about the Unnat Bharat Abhiyan and how it is progressing towards creating the Atma Nirbhar Bharat. The Gram Pradhan Shri Shashi Jhandwal mentioned the local problems related to unemployment and livelihood and how the intervention of such technologies can sort these out. He also thanked CSIR-NIScPR and UBA teams for organizing such a useful training programme.
The training session was conducted by Shri Manoj Yadav, Technical Officer from CSIR-CIMAP. The trainees were highly interested in learning which was evident from their active participation. In a very detailed demonstration, Sh. Manoj interacted with the trainees, discussed the intricacies involved at every step, and arrangements of the raw material by various possible channels. He mentioned that this technology is self-reliant and incense sticks can be produced by using household tools.
CSIR–NIScPR is organizing a series of such training workshops in collaboration with Unnat Bharat Abhiyan (UBA) and Vijyana Bharati (VIBHA). These programs are focused on creating livelihood opportunities in the villages associated with the UBA network. The CSIR-NIScPR team is headed by Dr. Yogesh Suman, Senior Principal Scientist along with Dr. Shiv Narayan Nishad, Senior Scientist; Dr. Vinayak, Senior Scientist, and Ms. Meetali Bharti, Scientist at CSIR-NIScPR.
Disclaimer: This is an official press release by pib.