PIB Press Releases
Computerization and Wide Area Network Connectivity under the eCourt project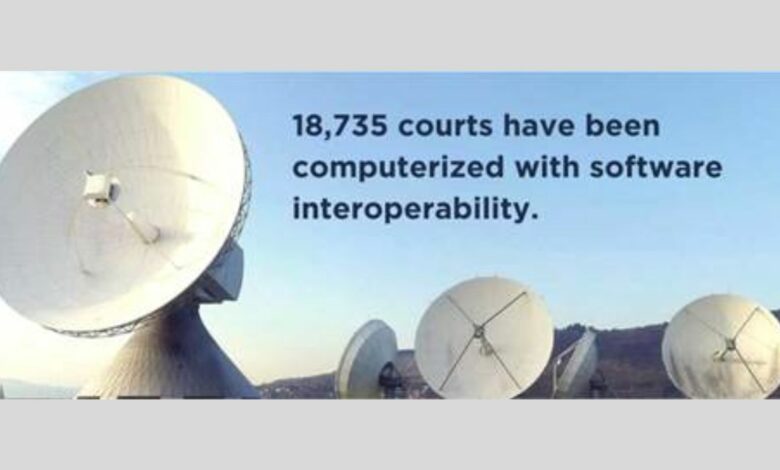 The Wide Area Network (WAN) Project under the eCourts project is aimed at connecting all District and Subordinate court complexes, spread across the country using various technologies like OFC, RF, and VSAT. Up to March 2023, 2976 sites have been commissioned out of 2992 sites with 10 Mbps to 100 Mbps bandwidth speed (completing 99.5% of sites). This forms the backbone for the eCourts project ensuring data connectivity in courts across the length and breadth of the country.
Many courts under the eCourts project are located in far-flung areas, termed as Technically Not Feasible (TNF) sites, where the terrestrial cable cannot be used. These sites are being connected using alternative means like RF, VSAT, Submarine cable etc. With coordination with different stakeholders, the Department has been able to reduce the total TNF sites from 58 in 2019 to 1 in 2022 which has resulted in savings of Rs. 95.45 cr. to the exchequer. For these 11 sites also, Work Order has been issued. In the COVID-19 scenario, this WAN connectivity enabled better Video Conferencing facilities and improved access to justice.
Disclaimer: This is an official press release by Pib.