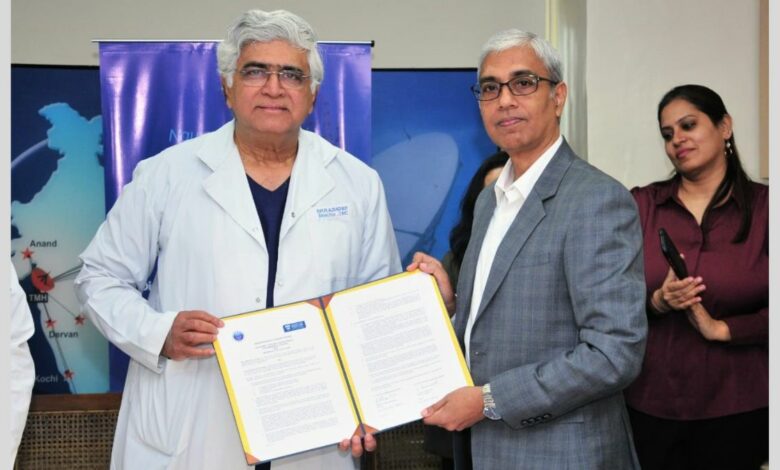 Waipapa Taumata Rau, University of Auckland and Tata Memorial Hospital, Mumbai, sign an MOU to engage in long-term cooperation in cancer care and explore ways to enhance cancer care using digital health
Waipapa Taumata Rau, University of Auckland and Tata Memorial Hospital (TMH), Mumbai, the largest and the most renowned cancer care hospital and research centre in India, have signed a Memorandum of Understanding (MOU) to engage in long-term cooperation in cancer care.
The University's Deputy Vice-Chancellor of Research, Professor Frank Bloomfield, accompanied by a delegation of academic staff, met with TMH representatives led by TMH director Dr Rajendra Badwe and professor and medical oncologist, Dr Vanita Noronha, to explore ways to enhance cancer care using digital health.
Initial projects envisaged for the partnership include a digital platform for clinical trials to track study-related activities for patients, investigators and regulators; a digital platform to make outpatient clinics more efficient; and a digital method to enhance prescription medicine safety, such as including connecting systems to ensure potential serious drug interactions are identified and flagged for the treating physician.
Dr Badwe, who heads Tata Memorial Centre, said TMH was thrilled to announce the partnership with the University of Auckland, to join forces to advance cancer care through technology.
"We are committed to improving the lives of our patients with cancer. We hope that this collaboration with the University of Auckland will help us harness the power of technology to improve patients' lives. By combining our expertise in cancer care with the University of Auckland's technological expertise, we are confident that we can make a real difference in the lives of patients with cancer and their families"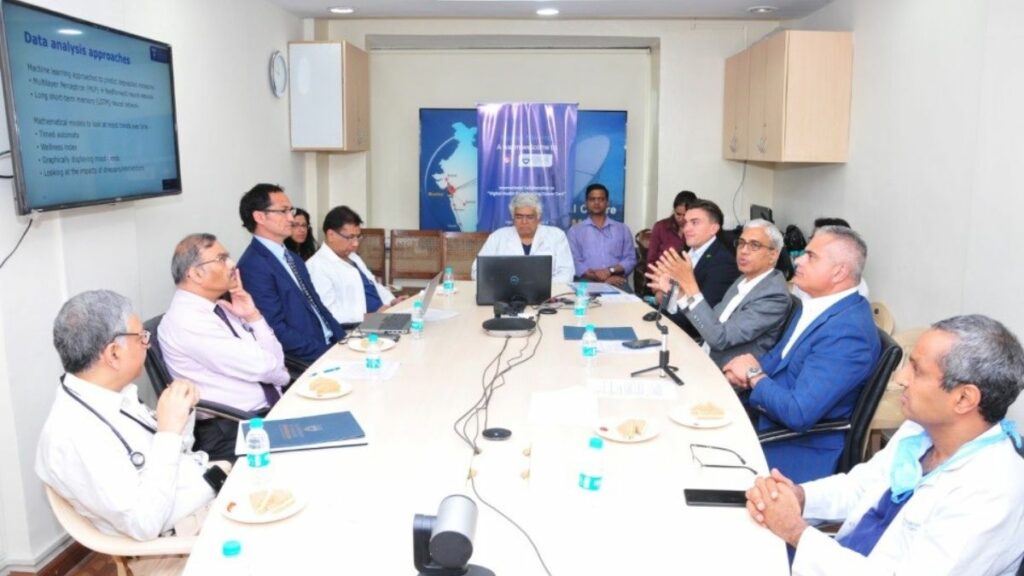 Professor Bloomfield said the institutions were about to come together in the crucial field of cancer care, noting the similarities between Aotearoa New Zealand and Indian societies.
"The two countries have a long history of cooperation in healthcare and this partnership builds on an already strong relationship; the University of Auckland is strongly committed to finding solutions to some global health issues in partnership with such a leading institution."
Dr Vanita Noronha, who is also editor-in-chief, of Cancer Research Statistics and Treatment, commented on the strength of TMH in advancing cancer care.
"The MOU between TMH and the University of Auckland represents an exciting opportunity for collaboration and knowledge sharing in the fields of healthcare and technology. By joining forces, our institutions can combine our collective unique expertise and resources to advance research through the use of technology, improve patient outcomes, and ultimately make a meaningful impact in the fight against cancer.
"This partnership has the potential to yield significant benefits for both patients and healthcare professionals," she said.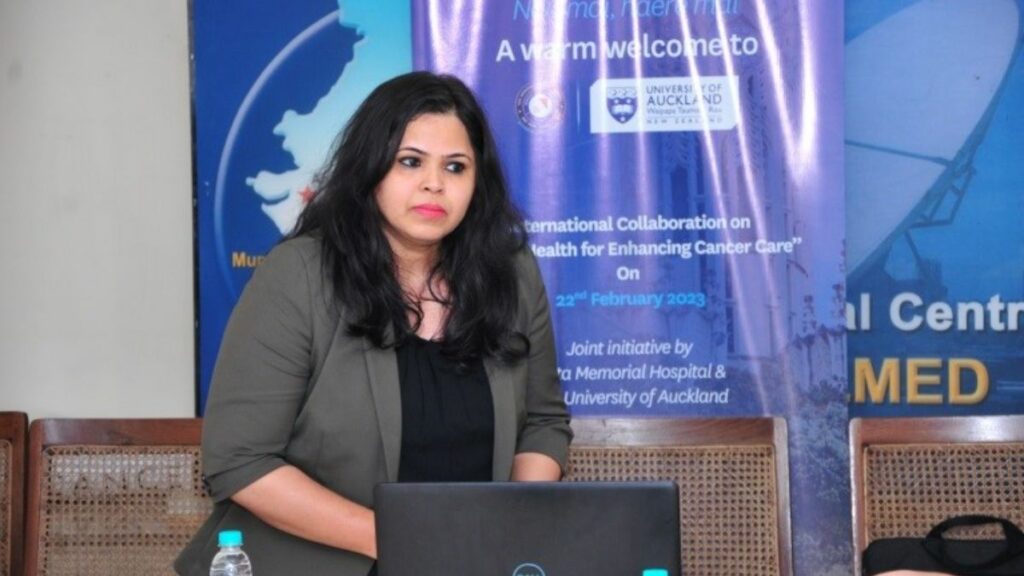 The University of Auckland was visiting Mumbai as part of a longer visit to India which included hosting the three-day Quacquarelli Symonds (QS) India summit focussed on 'India's Global Vision: Building universities for a Knowledge Economy'.
Vice-Chancellor Professor Dawn Freshwater, who led the delegation, said it was a highly rewarding summit, imagining the future of India's knowledge economy and the building blocks towards that future.
"We are facing global challenges and higher education plays a critical role and responsibility in responding to these challenges. For us, those challenges are focused on equity and sustainability. As a higher education community, we must go beyond discussing these challenges to identify solutions and then act on them. This is the knowledge economy in action."
Waipapa Taumata Rau, University of Auckland is a top global university and is New Zealand's #1 university. Researchers at the University have significant expertise in hospital automation and optimisation using digital twins and the automation of clinical trials.
Disclaimer: This is an official press release by PIB.