PIB Press Releases
APEDA in collaboration with the Indian embassy organizes a virtual buyer-seller meet for boosting agricultural and processed food products exports to Algeria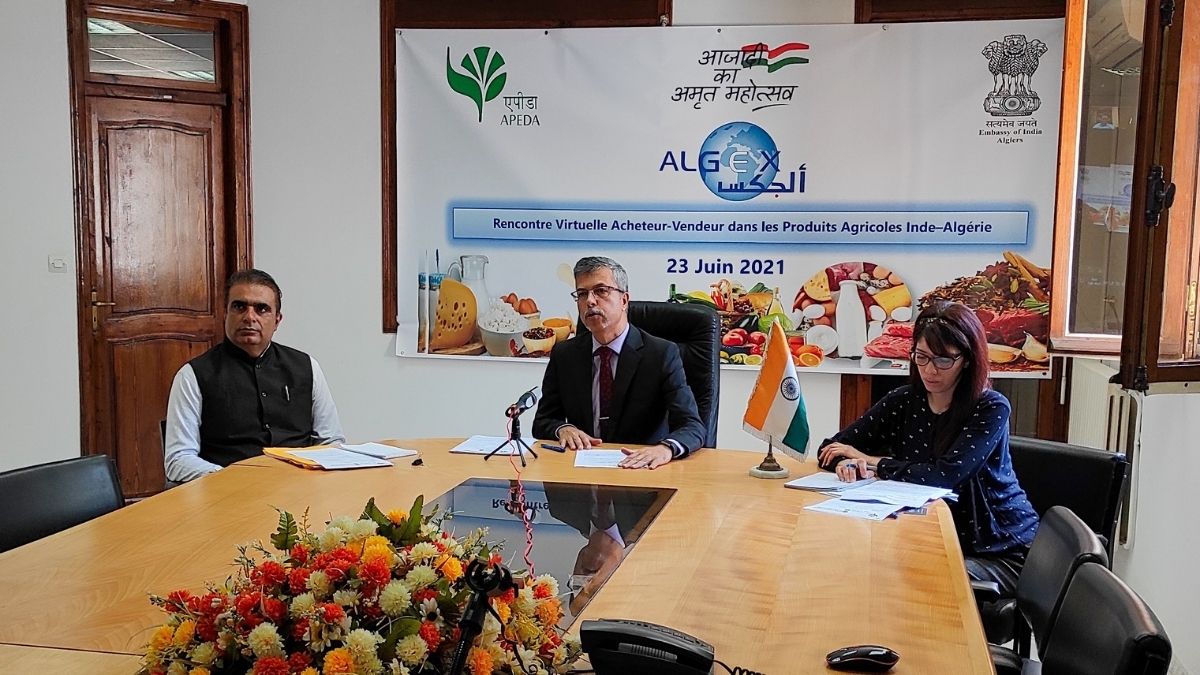 APEDA has been organizing a series of VBSMs with various countries for providing a platform to the exporters and importers
In a bid to boost agricultural and processed food products exports, APEDA in collaboration with the Indian embassy has organized a virtual buyer-seller meet (VBSM) with Algeria where key stakeholders in the agricultural value chains from both countries participated.
More than 100 participants including exporters, processors, and traders of agricultural commodities from India and Algeria participated in the VBSM titled 'Opportunities in Agri-sector between India and Algeria' organized on Wednesday.
Due to the ongoing Covid19 pandemic, the export promotion programs were not possible to be organized physically. APEDA has been organizing a series of VBSMs with various countries for providing a platform to the exporters and importers.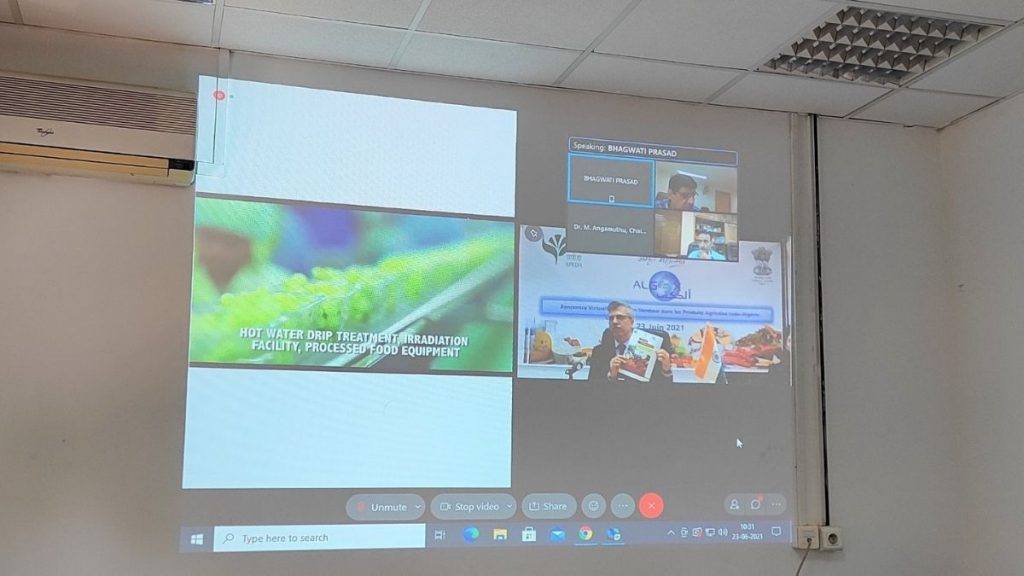 In the VBSM held with trade and government officials from Algeria, the scope of increasing exports of India's Geographical Indications (GI) certified agricultural products were discussed. Export potential of products including cereals, animal products, non-basmati, and basmati rice, etc to Algeria was discussed during VBSM.
Along with APEDA and Indian embassy officials, trade representatives including officials from All India Rice Exporters Association, The Rice Exporters Association, All India Food Processors Association, importers from Algeria including Sarl Agro Plast Company,  Eurl kb line, Haddadi Med Business Export, and others participated in the VBSM.