India News
MyFlowerApp.com online gifting ideas make it big in India; to expand in US, UK, Canada and Australia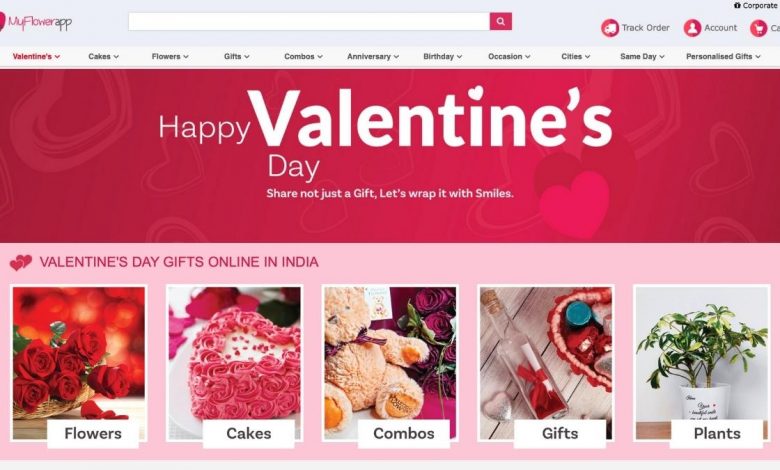 MyFlowerApp.com offers same-day delivery of flowers, cakes, personalised gifts, plants, and home décor anywhere in India
Post-success of its services in the Indian marketplace, online gifting company MyFlowerApp.com has lined up major expansion plans in the overseas market in the near future. The company has already made its presence felt across the country with its unique model of gift delivery. It is now looking to expand into the international gift delivery scene in the United States, the United Kingdom, Canada, and Australia.

MyFlowerApp.com is currently a household name in India, thanks to the deployment of online technologies to make same-day delivery of gifts possible. The company lets customers send flowers and gifts to your loved ones at the click of a button. Apart from flowers, cakes, assorted gifts, plants and more, form part of the company's gift ideas.

Catering to customers who would want send gifts and make sure that their delivery happens the same day, MyFlowerApp.com has been effectively providing unique services by deploying online technologies to help you let your loved ones that you actually care for them. Be it any occasion like a birthday, a wedding anniversary, wedding day, office event or simply an occasion to say you care, MyFlowerApp.com is there for you.
MyFlowerApp offers delivery across India
'Happiness, Wherever You Want' is what MyFlowerApp.com seeks to ensure by offering delivery of flowers, cakes, personalised gifts, plants, home decor and the like, which are fit for any occasion. This feature makes it a one-stop online shop for all your gifting needs, be it any time of the season.
MyFlowerApp.com is unique in such a way that it has the largest delivery network, serving 8000-plus pin codes across India. And these spots across the country are both urban and rural areas. That makes it easier for you in case the gifts you send are to be delivered in a place far off the city terrain. Such a huge delivery network comes a major advantage for the customer.
MyFlowerApp.com is active in more destinations compared to its competitors.
MyFlowerApp.com is at hand for your gift delivery needs, be it Valentine's Day, Mother's Day, Rakhi, Birthday, Anniversary, or any occasion for that matter. We have been served happy customers across India in urban as well as rural areas. Buoyed by the support we have received in India, we are now
looking to make its presence in the international destinations such as the US, the UK, Canada and Australia by offering international gift delivery services in these geographies," Chandan Tiwari, Co-founder & Managing Director, MyFlowerApp.com, said.
With the use of online technologies, MyFlowerApp.com ensures same-day delivery of flowers and other gifts once an order is placed. The deployment of online systems towards same-day delivery has helped the company the most preferred service providers in this vertical. Services that have received applause from happy customers across India have helped MyFlowerApp.com to surpass competitors.