Digpu News
WHO warns there's a new coronavirus variant named 'Mu', signs of vaccine resistance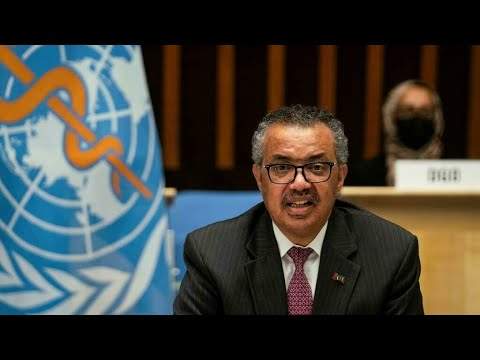 WHO has said it is monitoring a novel coronavirus variant identified as 'Mu', first recognised in Colombia
While the entire world is fearfully awaiting the third wave of the deadly coronavirus, there is another threat looming at humanity. 
Already the delta variant is causing havoc and taking thousands of lives worldwide, including the United States.
WHO has said it is monitoring a novel coronavirus variant identified as "Mu", first recognised in Colombia in January this year, reports The Guardian.
WHO says 'Mu' listed as a variant of interest
In its weekly pandemic bulletin, the World Health Organization said, Mu recognised scientifically as B.1.621, has been listed as a "variant of interest."
The WHO said the variant has mutations that show a risk of immunity to vaccines and emphasised that additional research was needed to understand it better.
"The Mu variant has a constellation of mutations that indicate potential properties of immune escape," the bulletin said.
There is widespread anxiety over the appearance of new virus mutations as infection rates are going up globally again.
Five variants, including Mu, are to be controlled.
The WHO currently recognises four Covid-19 variants of concern, including Alpha, present in 193 countries, and Delta variant, present in 170 countries.
Five variants, including Mu, are to be controlled.
After being identified in Colombia, Mu has since been recorded in other South American countries and Europe.
The coronavirus develops through droplets of saliva or outflow from the nose when an infected person coughs or sneezes. So all need to follow the Covid protocol religiously.
Already many countries, including India, have extended the suspension of international flights.