Digpu News
Paul Infante Monozca had an exceptional time with Unified Brainz in their digital event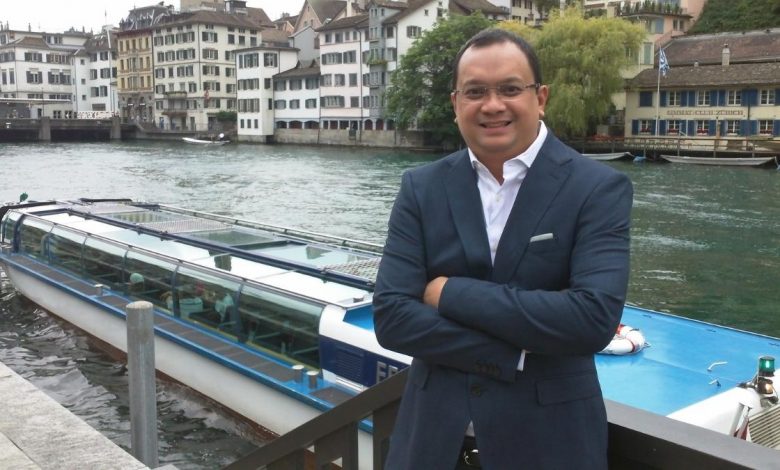 Unified Brainz Celebrates the Glorious careers of Prominent Leaders from around the globe leading by example with Resilience, Diligence and Perseverance on the occasion of World Environment Day on the 5th of June 2022. The event will showcase the first edition of the unique dark mode Coffee Table Book, "Who's Who of The World" which will be unveiled during their virtual event. This exquisite ceremony will see the presence of trailblazers from various industries who have scaled massive heights of success and have shared their passion journey.
As rightly said by Wilferd Peterson, "Love is down to earth and it reaches to the highest star; it is the valley of humility and the mountaintop of ecstasy." The saying goes well for the globally recognized philanthropist who has proven his worth in being the people's person.
He sealed his fate when he created the world's first cross-border ATM network, "this was my first foray in global business whereby it brought down the cost of transmittals and remittances worldwide and enabled SMEs and micro-businesses to go global". Before he could realize it, he was already on his way to setting benchmarks for people his age. Paul's inclination towards being a creative visionary not only paid off but benefitted more so in the areas where it can provide more impact in the lives of humanity itself.
Belonging to a family of 3 generations of doctors, Paul had a mindset of providing equal opportunity to the marginalized. Moreover, he inculcated the attitude of developing good relationships with people from the ground up. He talks about the major transition phase of his life during his teens, as the implementation of a land reform program came in his birth country in the Philippines, followed by his father's demise. The two incidents not only affected him emotionally but made him more independent at an early age.
Gifted with an exceptional mind and a tenacious mindset, he started by creating a transport business to serve a growing tourism boom in the central Philippines. Later, his passion and vision led Paul to collaborate in the area of venture philanthropy, assisting small & medium enterprises (SMEs) and micro-businesses, developing sustainable A.I. and technology solutions and creating marine reserves to replenish coral reefs and fish stocks to strengthen the supply chain and to cushion the impact of "Singularity".  "It all evolved from the passion to just make a difference in this world, have persistency with a good heart and a passion to respect people from all walks of life."
(Right) Paul Infante Monozca
Paul's unquenchable thirst to go higher and higher resulted in his consistent contribution to his family office and his company's increasing recognition worldwide. He thrives on providing the answers to problems our world faces today and in the future. "To have the first-mover advantage, to be a pioneer in an industry and to see revenues/profits build more impact in the lives of many continually challenges me," he adds.
Challenges get to everyone! Having said that, Paul has also dealt with hard times. "Remaining focused is a key challenge always to balance professional and personal life. In both instances, you will have to deal with problems which are more likely to create hindrances, but to assist others to cope with their difficulties is what is needed to achieve contentment in life as it is a cycle," he exclaims.
Grounded leaders make being an entrepreneur sound like an enthralling responsibility. Paul has justified it all through his journey and still is creating visions beyond our horizons and making it a reality.
His current focus has been participating in a private-sector-led "Universal Basic Income" (UBI) platform which provides a cushion for job losses due to the advent of "Singularity". This private sector-led UBI platform participated in by a consortium of family offices, also runs on a unique Artificial Intelligence (A.I.) algorithm which enables the preservation of the historical identity of humanity by preserving a "Continuity of Conscience" (COC) protocol together with transitioning assets and natural resources valuable to humanity using the blockchain and the digital assets space.
Summing up, Paul shares his mantra of success with us, he goes on, "listen to the world around you and it will make you realize what you are capable of doing to make a difference in our world." To know more about Paul, check https://whoswho.world/ or to nominate email, [email protected]