Digpu News
On World Environment Day, UB Group acknowledged Dr Ann Moir Bussy during their spectacular celebration.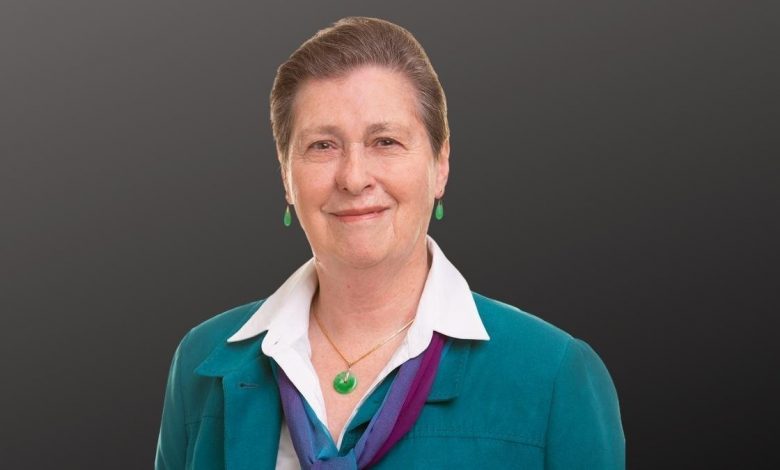 Unified Brainz celebrated the glorious careers of prominent leaders from around the globe, leading by example with resilience, diligence, and perseverance on the occasion of World Environment Day on the 5th of June 2022. The launch showcased the first edition of the unique dark mode Coffee Table Book, "Who's Who of The World," which was unveiled during its virtual event. This exquisite ceremony saw the presence of trailblazers from various industries who have scaled massive heights of success and have shared their passion journey.
Dr Ann Moir Bussy is redefining what it means to follow one's heart at any age and stage in life. She is a counsellor, teacher, guide, and life coach and her wisdom is making a tremendous difference in people's lives. Her distinct ability to listen and reach out to people has made her a resounding success. She highlights "So start your own conversation with life, live with compassionate self-acceptance. And let that love flow into your life and your work."
Born in Bournemouth in England, having her father become a prisoner of war of the Japanese in Changi was a setback for her family. She met him when she was almost four years old and soon after her family emigrated to Australia where they moved initially to the NSW area. She got her training as a teacher and missionary and taught in many locations in Australia including the isolated Indigenous schools in the Northern Territory for 20 years.
She left that work and soon commenced on a brand new chapter of life in her second innings. She retrained as a Counsellor and Life Coach and obtained a Master of Counselling in 1994. She gives credit to Jungian psychology and spirituality as her pathway to learning and growing. She took a leap of faith and without any prior knowledge about business or marketing she set up her own counselling practice.
Dr Ann began working in Universities, teaching and coordinating programs in Counselling and Psychology. Meanwhile, she completed her own PhD in counselling by researching Chinese philosophy and how it enabled Chinese students of counselling to use it in their work, which empowered her to broaden the circumference of her understanding of human nature and different cultures. Basking on the recognition for her work, she taught in Hongkong for 5 years and after returning to Australia she taught for another 5 years in a University in Queensland before retiring at 75 years of age.
Dr Ann Moir Bussy
Dr Ann explains "I wanted to work with women, in particular, to embrace their transition through menopause into the afternoon of life and gain renewed clarity, trust in their own wisdom and intuition and give birth to the creativity within them. Setting this up as Business has been a very steep learning curve but I now have a Podcast series Alchemy in the Mid-Life Kitchen and Online programs."
She gives an insight into her business strategy and feels that building relationships and connections with others has been her foremost priority. Supporting and being empathetic to those working in the same field has enabled her to form long-lasting connections and friendships. Imparting feminine wisdom and a strong will to aid women to discover their strength and leadership that had been previously curtailed, has been one of her desires.
Though there have been various challenges in her life, she focuses on being grateful every day and practices Qi Qong and meditation with her husband. This practice is about being aware of the universal energy flowing within and around by connecting with that universal life force. She appreciates that exercising and a positive mindset is a holy grail that empowers her to seek out ways to serve others.
Dr Ann discusses that the COVID 19 pandemic affected her business in numerous ways as face-to-face clients could not come due to the lockdown and zoom calls were a hassle for some as they were uncomfortable with technology. Others even lost their job and could not afford the sessions but she still continued to guide and support them. She sees the pandemic as a transition where it shed light on the need for revelation and a renewed chance to become a bridge between the past and the future. To know more about Dr Ann Moir, check https://whoswho.world/ or to nominate email, [email protected]