Digpu News
In the event, Sridhar Pinnapureddy was honoured as a symbol of strength and resolve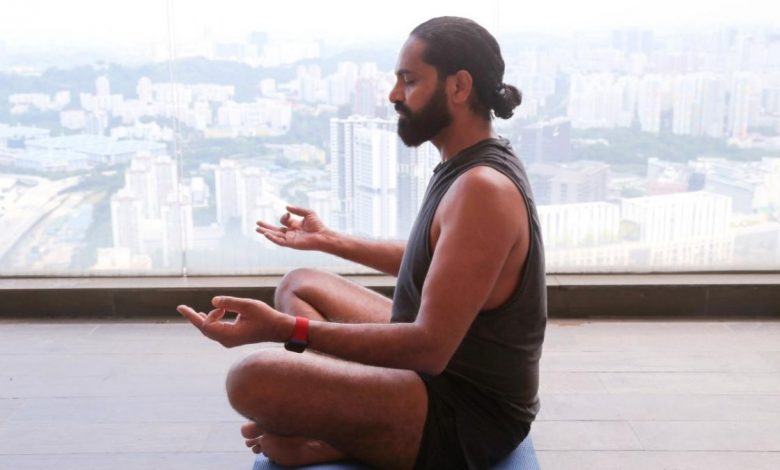 UB Group Celebrates the Glorious careers of Prominent Leaders from around the globe leading by example with Resilience, Diligence and Perseverance on the occasion of World Environment Day on the 5th of June 2022. The event will showcase the first edition of the unique dark mode Coffee Table Book, "Who's Who of The World" which will be unveiled during their virtual event. This exquisite ceremony will see the presence of trailblazers from various industries who have scaled massive heights of success and have shared their passion journey.
With more than 200 innovations to his name, Sridhar Pinnapureddy is a veritable pioneer in the information and communications industry. He is the Founder and CEO of Cloud4C, the world's leading Cloud Managed Services Provider serving Fortune 500 clients, and CtrlS, the World's largest Rated 4 Data Centre. Under Sridhar's leadership, Cloud4C has been named a Visionary in the 2021 Gartner Magic Quadrant for Public Cloud IT Transformation Services.
As a first-generation entrepreneur, Sridhar has founded several companies to date. "My first stint in entrepreneurship was with software development. One of those products is still being used in the railways," he shares. 
Sridhar believes in constantly innovating new ideas and building solutions from scratch for the common good. As a young boy, he used to observe vendors, restaurateurs and store owners to learn the nitty-gritties of business. Later, he took up B.Tech to explore the nuances of technology. 
This was the time of the internet boom in India. Ecommerce and internet companies were beginning to sprout. As an engineering student, Sridhar was curious to explore the trend and catch up on large-scale digital adoption in the early 2000s. 
In 2008, he started CtrlS Data Centers to help businesses manage the humongous data generated. Today, they are the largest Rated 4 Data Center in Asia. Then came Cloud4C Services – to meet the cloud modernisation demands. Cloud4C is an automation-driven, application-focused Cloud Managed Services Provider (MSP), supporting over 4000 customers across 25 countries. 
Sridhar Pinnapureddy
Resilient with an exemplary drive to build, Sridhar states, "For me, value is beyond monetary benefits. Tech for the public good is my primary focus. All our missions are aligned to sustainable goals."
Sridhar has always believed that people's welfare comes first. As the pandemic affected countless lives, he initiated COVID-19 incentives for all employees and fully compensated full-time workers in data centers, provided comprehensive employee insurance, offered financial support, and set up a COVID-19 helpline. At the peak of India's COVID-19 crisis in May 2021, he also donated 400 oxygen concentrators to different institutions.
Sridhar is actively involved in various social responsibility initiatives. He championed developing a multi-acre solar farm for data center energy needs to reduce the carbon footprint of data centers with a vision of 100% renewable energy powered data centers by 2025* and zero carbon footprint by 2030. Last year, he was appointed the Chapter President of TiE Hyderabad, the largest global entrepreneurship organisation with initiatives benefiting over 600 start-ups and 6000 students. During his term, TiE Hyderabad hosted the TiE Global Summit 2020 for Entrepreneurship and Innovation, one of the world's largest industry gatherings with over 20,000 entrepreneurs, 200 investors and 10 world leaders attending. He is also passionate about youth development in the tech industry, which is why Cloud4C partnered with the local government and major IT universities to launch Cloud4C Academy in South Korea. 
Sridhar is often invited for international webinars and interviews by organisations and media, where he shares his knowledge and insights on cloud, data and digital transformation. He is also passionate about sports development and regularly supports young sporting talents, such as the 10m air pistol champion Esha Singh, as well as other track cyclothon championships to further develop other talents in India.  
Sridhar is credited with launching several industry firsts, including DR as a Service (DRaaS) and the world's 1st Community Cloud for Banks. He is also the Founder and Chairman of Pioneer Group of companies which has interests in Internet, IT services and IT Infrastructure.
Blessed with a winsome personality, Sridhar has been the recipient of such prestigious awards as E&Y Entrepreneur of the Year (Finalist), Rajiv Gandhi Shiromani by Global Economic Council (GEC), Business Transformer of the Year Award, TV5 Business Leader Award, Outstanding Entrepreneur of the year (APEA), Karamveer Puraskar, among others. To know more about Sridhar, check https://whoswho.world/ or to nominate email, [email protected]