Digpu News
Dr Parin Somani exemplifies the qualities of being a powerful leader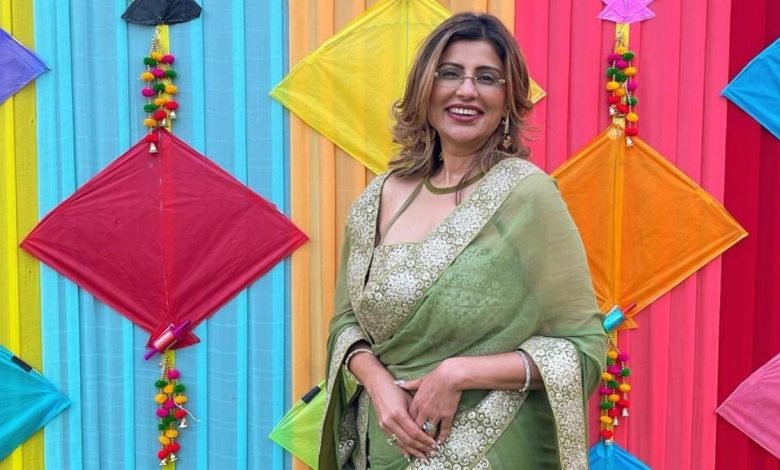 UB Group celebrated the glorious careers of prominent leaders from around the globe, leading by example with resilience, diligence, and perseverance on the occasion of World Environment Day on the 5th of June 2022. The launch showcased the first edition of the unique dark mode Coffee Table Book, "Who's Who of The World," which was unveiled during its virtual event. This exquisite ceremony saw the presence of trailblazers from various industries who have scaled massive heights of success and have shared their passion journey.
A life dedicated to the upliftment of society, Dr Parin Somani is an Independent Academic Scholar, International Motivational Speaker, Educator, Writer, Author, Journalist, Humanitarian and Philanthropist. She is the epitome of perseverance, grace and compassion as she has been working tirelessly for a positive change in society for more than 35 years. With Five World Book Records of Achievements and Six Doctorate degrees, she is the grandmaster in her field of work with a reservoir of experience and knowledge.
While studying, Dr Parin also worked as a Radio Presenter for All India Radio Station and a Newsreader for Ahmedabad Doordarshan television. She was diagnosed with life-threatening advanced cancer twice after losing her vision unexpectedly, and each diagnosis turned her life around, two decades apart. She regained her vision and became a cancer survivor which prompted a sudden realisation of the preciousness of life. Dr Parin Somani has quoted that "Life is a precious gift that we must show gratitude for by living in the service of others". This was the turning point in her life as she started to meticulously share her research and knowledge for the betterment of others.
With the pandemic in its full swing, Dr. Parin battled Covid-19 herself and emerged victorious, after which she became ready to take her cause further. She has presented at 204 online International Webinars and Conferences during the COVID-19 pandemic in governmental and non-governmental organizations globally, delivering a multitude of lectures on numerous topics. She has helped to educate more than 1 lakh people globally through her humanitarian work during the pandemic.
Dr Parin Somani
Dr. Parin agrees that life is full of challenges, and one's perspective on various situations is a game-changer. Dr Parin Somani has quoted that "By possessing a positive mindset we can find solutions to tough challenges and triumph" and it is also essential to keep our mind, body and soul in sync. She proudly combines various attributes towards leading a balanced life and has quoted that "By cultivating hope, faith, belief in yourself and the universe, exercise, healthy eating, goodwill, cooperation and perseverance you will succeed ". Her family shares the same belief system which further supports her balanced life.
This multi-international award winner lives by two mottos in her heart that have helped her to achieve goals in life. Dr Parin Somani has quoted:
1. "It is my aim in life to serve humanity until my last breath"
2. "It is only by working together, that we can achieve positive global change".
She aspires to promote a self-sustaining constructive society evolution, in which people value diversity as a source of strength.
Dr Parin has spoken in more than 226 National and International webinars and conferences, in the capacity of Chief Guest, Guest of honour, Inaugurator, Keynote Speaker, Valedictorian, Chairperson, Presenter and Interviewee. She has been a recipient of more than 105 awards including The Queen's League Golden Award 2022, Women of Substance Award 2022, Winner of Mrs India 2021, Winner of Mrs Universe International 2021, Winner of Mrs Brit Asian 2021, Winner of Mrs India Global 2021, 2nd Runner-up of Mrs Queen of India 2021. The Golden Prestige Award 2021; Golden Humanity Award 2021.
Her work has been instrumental in building bridges between eastern and western societies. Since the pandemic had a massive impact on the education systems as the world shifted to technological platforms, she moved up a gear and utilised various resources like interactive video conferencing facilities and various software to progress education. She also travelled to international conferences selflessly aiding societal development, building schools and training centres. Dr Parin Somani has quoted that "Every individual has a right to education despite ethnicity, background, culture or gender. We must work together to create opportunities for all in education through which individuals can build sustainable futures for themselves, their families and the nation". To know more about Dr Parin, check https://whoswho.world/ or to nominate email, [email protected]