Digpu News
Coronavirus: Rising cases in Kerala worrying, says Rahul Gandhi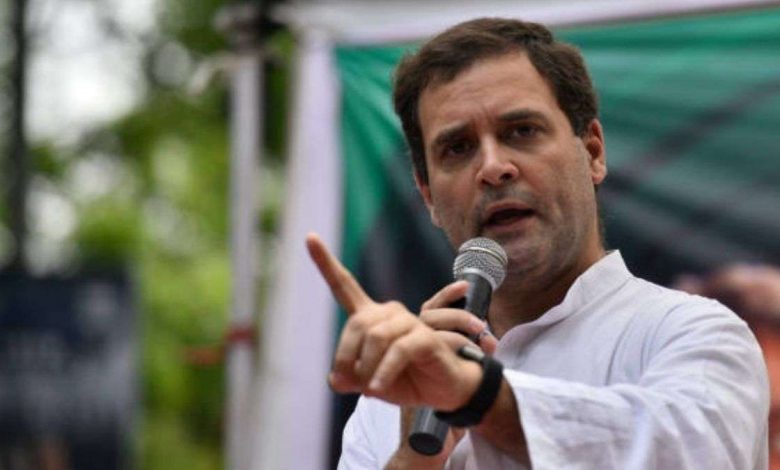 "I appeal to our brothers and sisters in the state to follow all safety measures & guidelines," the Congress leader asked the people of Kerala
NEW DELHI — Rahul Gandhi, Congress leader and Member of Parliament, on Friday expressed worry over the rising cases of COVID-19 in the state of Kerala.
The Congress leader said the rising cases of Coronavirus infections in Kerala were worrying.
He added, "I appeal to our brothers and sisters in the state to follow all safety measures & guidelines."
It is in place to mention here that Kerala reported over 22,000 Coronavirus cases for the third day in a row — it logged 22,064 new cases and 128 deaths on Thursday — taking the caseload to 33,49,365 and the toll to 16,585.
Meanwhile, Union Health Minister Mansukh Mandaviya tweeted, "Central Government is sending 6-member team to Kerala headed by NCDC Director. As large number of COVID cases are still being reported in Kerala, the team will aid state's ongoing efforts in COVID-19 management."
As per the ministry, Kerala has an active case load of 1.54 lakh which is contributing 37.1 per cent of the total active cases in the country, with a growth rate of 1.41 in the last seven days.
"Average daily cases being reported in the state are above 17,443," the ministry stated.
Following Kerala, neighboring Karnataka and Tamil Nadu too recorded a spike in new COVID-19 cases on Thursday, taking India's daily case count to nearly 45,000, the highest in 22 days.