Digpu News
Charikleia Stouka rightly demonstrates the trait of being a profound leader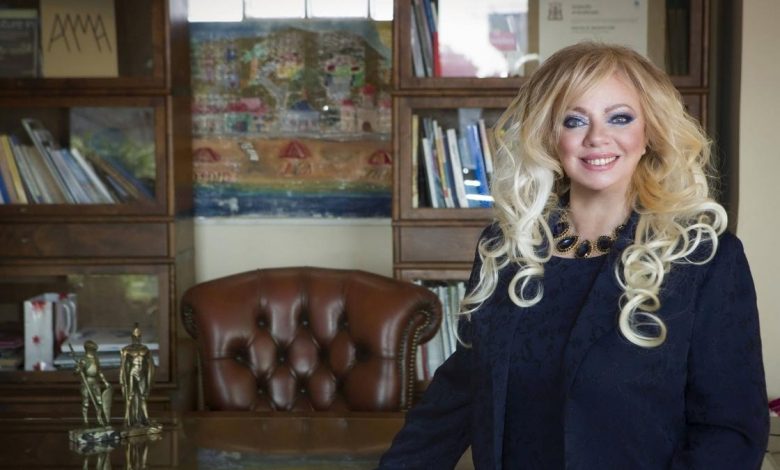 Unified Brainz celebrated the glorious careers of prominent leaders from around the globe, leading by example with resilience, diligence, and perseverance on the occasion of World Environment Day on the 5th of June 2022. The launch showcased the first edition of the unique dark mode Coffee Table Book, "Who's Who of The World," which was unveiled during its virtual event. This exquisite ceremony saw the presence of trailblazers from various industries who have scaled massive heights of success and have shared their passion journey.
"You must be very patient, very persistent. The world isn't going to shower god coins on you just because you have a good idea. You're going to have to work like croz}/ IO bring that idea to the attention of people."
Herbert Kelleher Armed with resolve, perseverance and an agile mindset, Charikleia Stouka, founder of ALMA Real Estate Hellas, has built a solid global reputation as one of Greece's leading real estate professionals, who, with afresh outlook and a commitment to offering each client outstanding personalised service, has established ALMA as one of the country's top boutique real estate agencies.
Charikleia's story is a testament to the power of determination and commitment to truly transform lives. An avid learner since childhood, she dedicated herself to her education and, despite challenges, excelled at school, going on to study civil engineering at the University of West Attica in Athens. Coming in contact with the real estate industry through her studies and experiencing it further through managing some family properties, she identified and analyzed gaps and shortcomings in the market and resolved to address these. After working briefly at a local real estate office, Charikleia ventured out on her own, determined to forge her own path and build a business that would reach the pinnacle of success driven by values, principles and excellent business practices.
Charikleia Stouka
Charikleia launched ALMA Real Estate in 2001, running her fledgling business from a desk in the corner of her parents' living room. Her mission was clear: to deliver a sophisticated and bespoke real estate experience centred on empowering clients with genuine, personal interaction. With a wild heart and mind and her unique blend of creativity and flamboyan¢e, Charikleia knew from the get go that growth for the sake of growth is more trouble than it's worth, so she chose to grow selectively but remain small. Two decades on, and known as ALMA Real Estate Hellas since 2021, the business has grown into a key dynamic presence in the Greek property market and has built a very loyal and steadily growing clientele by offering clients the best guidance based on their individual circumstances and specific needs in a streamlined, stress-free experience.
Over the years, Charikleia's dedication to providing extraordinary customer-focused service and excellent results to every client, every time has remained unwavering, and her commitment to lifelong learning and keeping up to date with developments in her field has proven one of the most valuable tools in achieving this. But lifelong learning isn't just about training and qualifications. For Charikleia, lifelong learning is a mindset, an insistence on seeing every experience, and every mistake, as an opportunity to learn, learn, learn! and to grow. "We have to put in the work and keep gaining experience," she points out, stressing that while patience and dedication are crucial, they must be paired with enthusiasm, creativity, and an agile mindset.
Even during the Covid-19 pandemic, Charikleia Stouka remained steadfast in her commitment to excellence. "There were multiple challenges, but we were able to remain open for business,taking all appropriate precautions and implementing the necessary protocols to ensure that we could continue providing the high level of service and results that clients expect from ALMA,"Charikleia says of doing business during the pandemic. "I also attended an e-learning course from the National and Kapodistrian University of Athens, in "Guerilla Marketing", with a score of 100 out of 100, to strengthen my business.
I also took the opportunity to put everything in order, at the office and at home, which helped me hit the ground running when the restrictions ended." To know more about Charikleia, check https://whoswho.world/ or to nominate email, [email protected]