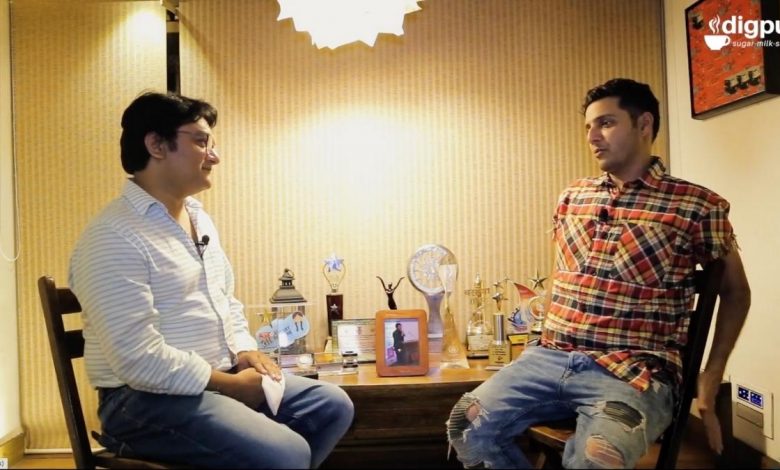 Lawyer and Environmentalist Afroz Shah has been doing his bit to help Planet Earth live on
Afroz Shah's story is a tale of his love affair with the ocean. When environmentalist Shah set out on a Date with the Ocean, it, in fact, triggered a conversation with the ocean and, in turn, nature. More than just fluffy talk of ways and means to conserve nature, Shah dives into the core of the need and becomes part of the conservation efforts. 
Laudable indeed has been his efforts, and it is no wonder that the United Nations Environment Programme (UNEP) had chosen him as the Champion of the Earth in 2016. By becoming the only Indian to be picked for such a prestigious honour, Shah proves beyond doubt that the survival of the planet we live in comes as the foremost priority to all.
Afroz Shah and his selfless campaigns towards nature conservation
Be it taking time out to guide Olive Ridley hatchlings to head for the sea soon after they take birth, or cleaning up all waste that are dumped by fellow human beings on the sea beaches, or initiating conversation between nature and its inhabitants so that the generations to come shall live in tandem with what it has to offer, Afroz Shah has been striving to make Earth a wonderful place again
Afroz Shah's wholehearted efforts aimed at to aid the planet live on so that many upcoming generations of human inhabitants could carry on with their lives close to nature have come in praise from Prime Minister Narendra Modi. The Prime Minister applauding Shah's efforts in coordinating the cleaning up campaign along the Versova Beach in Mumbai need to be seen as an inspiring many. The Versova beach cleaning campaign, which began two years ago, has proved immensely fruitful that many Mumbai residents and people from elsewhere lending their hand towards the success of the selfless project.
Initiating a conversation with nature
This, and such campaigns, Afroz Shah believes, has been helpful in triggering a conversation with nature that holds humanity in its lap. Kids I meet are so selflessly eager to be part of such campaigns. Be it conserving greenery, ocean life or any noble effort intended to keep nature alive, they are ready to be take time out and lend a helping hand. By doing so, they are more than willing to converse with nature and pass on the benefits of a green planet to all those who follow later on, Afroz says. By helping them do that, I am indeed successful in triggering a conversation between nature and these children, he adds.
Asked till when he intends to continue with his Date with Ocean, he tells Digpu News' creative director Reba Ayaz, he says: "Till the day people stop dumping waste on the beaches". Afroz Shah is indeed on a mission. And that mission is to make Planet Earth survive the onslaught on its survival by its inhabitants.
Watch the exclusive interview of Aforz Shah at Digpu's Sugar-Milk-Salt (Talk Show – Season 1) in which he speaks below :https://www.youtube.com/watch?v=3A8N-zX7HOU