PIB Press Releases
Union Power and NRE Minister Shri R. K. Singh lays the foundation stone for the augmentation of POWERGRID's Ara sub-station
Augmentation of Sub-Station to ensure uninterrupted power supply and give boost to economic and social development of the region through a strong power infrastructure: Shri R. K. Singh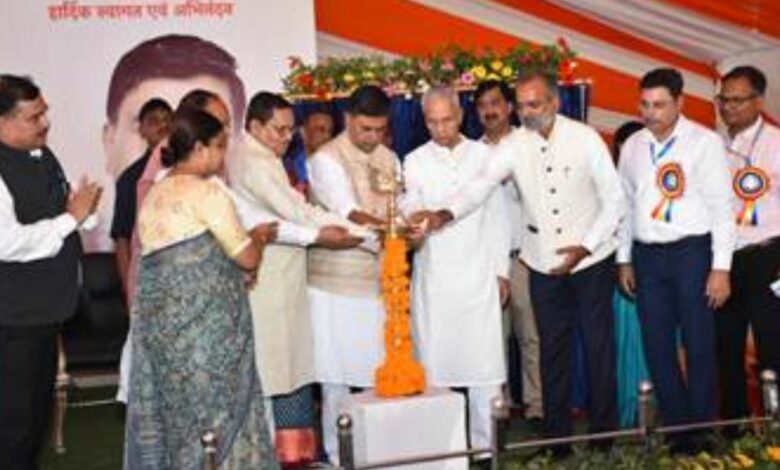 Shri R. K. Singh, Hon'ble Union Minister of Power, New and Renewable Energy, laid the foundation stone for the augmentation of 220/132 kV POWERGRID Ara Substation yesterday. Shri Bijendra Prasad Yadav, Hon'ble Energy Minister, Bihar, Shri Amrendra Pratap Singh, Hon'ble MLA, Ara, Shri Raghavendra Pratap Singh, Hon'ble MLA, Barhara, Smt. Kiran Devi, Hon'ble MLA, Sandesh, Mr Awadhesh Narayan Singh, Hon'ble Member, Bihar Legislative Council, Smt. Indu Devi, Mayor, Ara, Smt. Poonam Devi, Deputy Mayor, Ara, Chairman and Managing Director of POWERGRID Shri K. Sreekant and senior government officials were present on the occasion. The augmentation of the POWERGRID Ara sub-station will increase the total transformation capacity of the sub-station to 560 MVA.
Speaking on the occasion, Shri R. K. Singh said that the initiative will speed up the pace of development in Ara, and give a boost to the economic and social development of the region through a strong power infrastructure. "This initiative would facilitate meeting the demand for electricity for the next 10 years in Ara. Uninterrupted power supply will lead to industrial and commercial development in the area and also improve power availability in Bhojpur, Buxar and Rohtas districts. It will further strengthen Ara's connectivity with the national grid," Shri Singh added.
Various works of rural development such as bathing ghat, PCC road, community hall, culvert, boundary wall, retaining wall etc. have been undertaken by POWERGRID under Corporate Social Responsibility in Bhojpur. Arrangements of bench desks in schools, high mast lights and the construction of toilets etc. have also been done under CSR. Apart from the core business of power transmission, POWERGRID, a Maharatna PSU of the Government of India, is playing a leading role in impacting lives through multifarious social development initiatives under the slogan of "POWERGRID – Transmitting Power, Transforming Lives".
Disclaimer: This is an official press release by pib.