Digpu News
UB Group unprecedented virtual event was enjoyed by Amir Tabch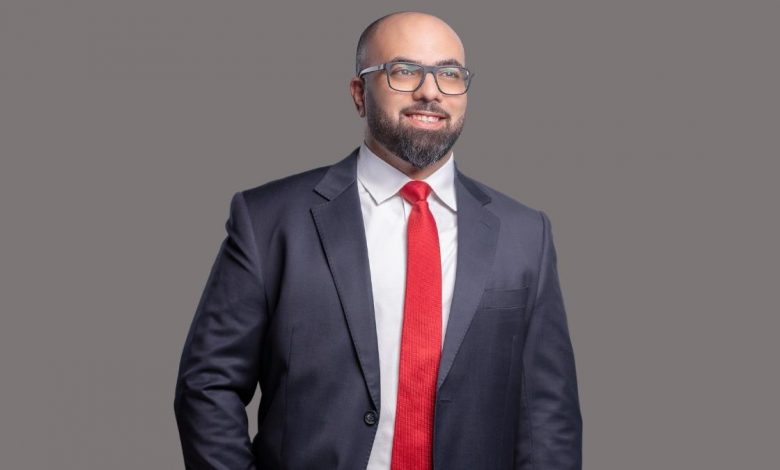 UB Group (Unified Brainz) celebrated the glorious careers of prominent leaders from around the globe, leading by example with resilience, diligence, and perseverance on the occasion of World Environment Day on the 5th of June 2022. The launch showcased the first edition of the unique dark mode Coffee Table Book, "Who's Who of The World," which was unveiled during its virtual event. This exquisite ceremony saw the presence of trailblazers from various industries who have scaled massive heights of success and have shared their passion journey.
Amir Tabch has been fascinated by financial markets and wealth management since his first job in the industry as an intern. Two decades later, Amir is a prominent executive with extensive experience in global capital markets and on corporate boards.
Amir has applied what he has learned at some of the world's leading educational institutions and combined it with on-the-job training, hard work, common sense and a keen understanding of trends in Private Banking, Wealth Management, Asset Management, Brokerage, and WealthTech, to spearhead several trailblazing projects & teams.
Amir has worked with Wealth Managers, Private Banks, Asset Managers, Brokers, Market Makers, Exchanges & Central Counterparty Clearing Houses in the Middle East, Europe, Asia, & North America. He has also held senior positions in both Support & Control and front office wealth management & brokerage.
Amir is enthralled with graphs, trends, and patterns. When Amir's son was born, his wife was hooked up to a monitor to chart her vital signs. He was fascinated by the numbers, the wave patterns and the highs and lows on the screen. "This looks just like a stock!" Amir told his wife. "You're not working now!" she said. "Focus on me." 
Outside of work, Amir, 39, has been married to Mayssoun, his first love, for 14 years and has two children, Amir Junior, and Talia.
His interest in the industry began as an intern at a bank in Beirut, where he worked in the vehicle loans business. He was requested to deliver a package to a private bank and observed the traders using the Reuters console while he was there. He was captivated by the charts and graphs, as well as how the stock values changed.
(Sitting- left) Amir Tabch with his colleagues & friends
Since then, he has devoted his life to climbing the corporate ladder and learning everything he can about the business. Of course, it has its ups and downs, but that is precisely what he adores about it. Amir thrives under pressure, as do many leaders and entrepreneurs. In this job, it is critical to maintain your composure and regulate your emotions and impulses.
With over two decades of industry experience, Amir brings a holistic approach to private banking, asset management, multi-asset trading, operations, brokerage, and custody, and creating and building financial systems. Throughout his career, Amir has taken on a wide range of challenging leadership roles that have not only equipped him with the firsthand skills of a true financial services professional but have also given him a big-picture perspective of the global financial markets.
Amir is currently the Executive Chairman and Chief Executive officer of Securrency Capital, a licensed DeFi (aka Decentralized Finance) Brokerage in the Abu Dhabi Global Market, deploying Securrency's proprietary asset tokenization technology, which automates multi-jurisdictional compliance and financial services and enables the movement of regulated value at the speed of tomorrow.
Most recently, Amir led the Global Markets Multi-Asset Class Trading Desk and Brokerage Relationships teams at Emirates Investment Bank, where he specialized in algorithmic trading, dark pool trading, and program trading. He was also a member of the bank's Investment and Products Committee, where he oversaw investment strategy.
Prior to his time with EIB, Amir was the Head of Trading at the National Bank of Abu Dhabi's Global Wealth and Asset Management Group. During his tenure, he launched the first asset management platform for the bank, which is still in use today. He also launched the bank's first-ever investment advisory product, which remains part of the bank's core business today. His successes at the bank helped his team earn Euromoney's Global Investor Magazine's Best Asset Manager of the Year Award, no small achievement!
Amir's academic training is as impressive and multi-faceted as his professional training. He holds master's degrees in Leadership, Strategy, Business Administration, Applied Research, and Human Sciences. And Amir currently serves as a Doctorate Researcher. To know more about Amir, check https://whoswho.world/ or to nominate email, [email protected]