PIB Press Releases
Union Minister Shri Sarbananda Sonowal calls for greater cooperation among BBINM countries for maximising maritime trade potential
Stakeholder meet attended by representatives of trade & commerce as well as diplomatic envoys of Bangladesh, Bhutan, Myanmar and Nepal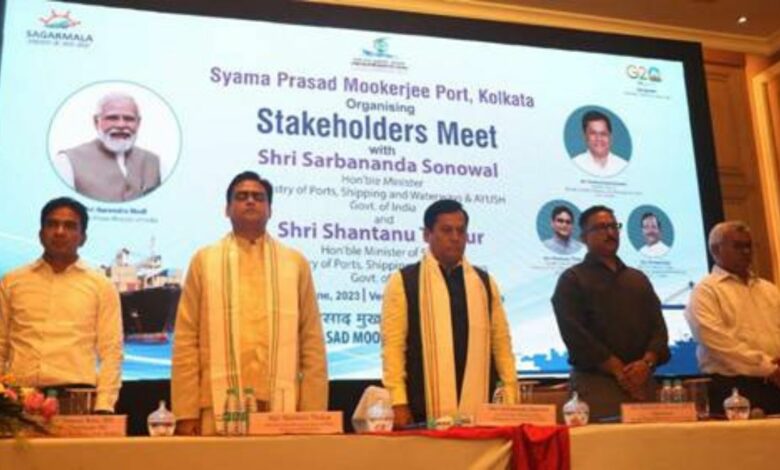 The Union Minister of Ports, Shipping & Waterways and Ayush, Shri Sarbananda Sonowal attended a crucial meeting along with Minister of State for Ports, Shipping and Waterways, Shri Shantanu Thakur of stakeholders of maritime development in the Bay of Bengal area in Kolkata yesterday. The Minister – after interacting with the envoys of Bhutan, Bangladesh, Myanmar and Nepal as well as industry & trade representatives – called for greater cooperation among all the stakeholders to unlock value in the maritime sector of the region.
Shri Sarbananda Sonowal also underlined that Narendra Modi Government remains deeply committed to enabling Act East Policy to reach its maximum potential for growth & development in the eastern region of India as well as India's neighbouring countries like Bhutan, Bangladesh, Myanmar and Nepal. The meet was also attended by senior leaders of the corporate world like SAIL, Tata Steel, IOC, Haldia Petrochemicals Ltd., BPCL, Jindal Steel, MAERSK Shipping Lines and many others.
Speaking on the occasion, Union Minister Shri Sarbananda Sonowal said, "Under the dynamic leadership of Prime Minister Shri Narendra Modi ji, the Act East Policy of Government has gathered unprecedented momentum ushering a new age of growth & development in the region. The PM Gati Shakti National Master Plan is yet another boost to rationalise the logistical paradigm and make an attractive business proposition. The maritime sector as well as the inland waterways sector are major agents of change in this visionary scheme of transportation which is likely to transform cargo movement through an economic, sustainable and efficient mode. In this momentous journey, we aspire to your active support and swift cooperation to extrapolate maximum value creation for everyone."
Govt's commitment to Act East Policy is absolute, Syama Prasad Mookerjee Port (SMPK) to act as a harbinger of growth of the maritime sector in the region: Union Minister Shri Sarbananda Sonowal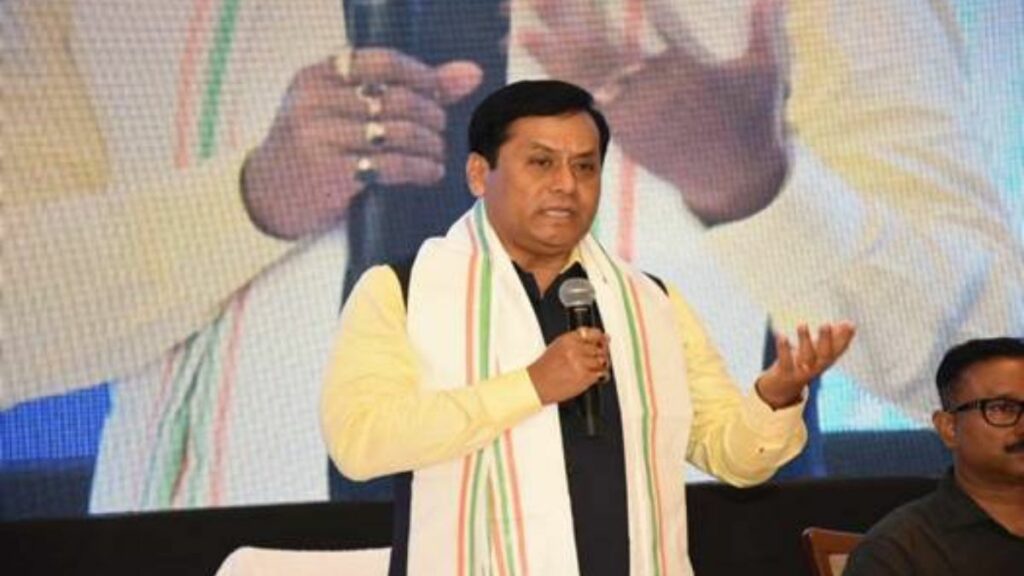 Some of the key issues deliberated in the meeting were Trade through National Waterways 1 and 2 to NER for ensuring transit transportation of North East Cargo through Bangladesh/North East Region/Myanmar, to strengthen Trade Ties with Bangladesh through facilitation of movement of goods between SMP Kolkata and various ports of Bangladesh (Chittagong, Mongla) involving IWAI; Collaboration with Myanmar's Sittwe Port in Myanmar, as a part of KMMTTP, to transport cargo to NE India, via Mizoram; Using Deep Drafted Facilities within SMPK limits for overcoming the constraints of the shallow draft for STS/Transshipment operations; Capacity Enhancements at SMPK through PPP Mode.
Adding further, Shri Sarbananda Sonowal said, "The Act East policy has been a harbinger of growth, not only for the eastern part of India but as a consequence, for the trade and business interest of Bangladesh, Bhutan, Nepal and Myanmar. The success of Ganga Vilas, which travelled from Varanasi to Dibrugarh via Bangladesh, has accentuated the viability of the rich potential of river tourism in the South Asian region, showcasing our rich culture and heritage.
Modi Government remains deeply committed to the economic resurgence of Northeast India: Sonowal
Similarly, we have successfully started operations at the strategic Sittwe Port in Myanmar which will open a new route for Northeast India as well as Bhutan and Bangladesh. We affirm our commitment towards the development of the maritime sector in the region and unlock value by empowering transportation solutions using our rich interweb of riverine systems for the growth and development of the region. This will be a true reflection of our PM Narendra Modi ji's vision of 'Sabka Saath, Sabka Vikas'."
The meeting commenced with a discussion with IWAI/allied partners regarding the increased use of Inland Water Transport through River Ganga (NW1) and River Brahmaputra (NW2) via the IBP/KMMTTP route. This was followed by an interactive meeting of Ministers with the Consul Generals of the neighbouring countries (Nepal, Bhutan, Bangladesh, Myanmar) of India. The Union Minister commended all stakeholders for their stellar role in the growth of trade & commerce through SMPK and the region as a whole since 2013-14, and through continued collaboration & enterprise aided by multi-pronged initiatives.
Disclaimer: This is an official press release by pib.