PIB Press Releases
Shri Jyotiraditya M. Scindia attends the "100th Episode of Mann ki Baat" Program with students and faculty of JIMS, New Delhi
Mann Ki Baat enables the citizens to directly connect with the Prime Minister : Shri Scindia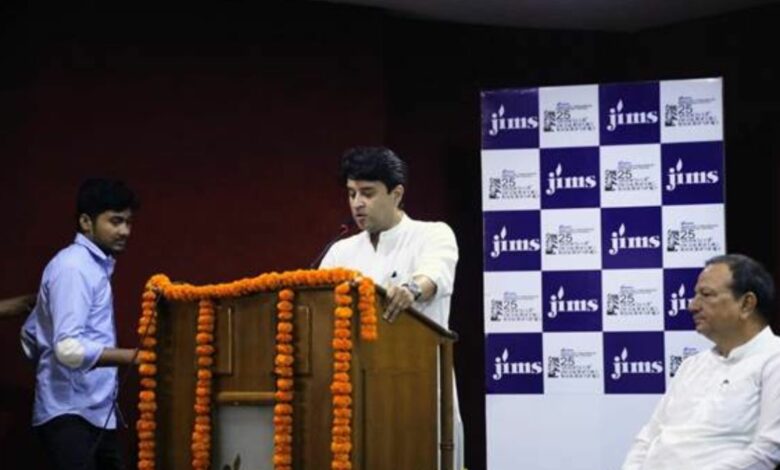 Union Minister of Civil Aviation and Steel, Shri Jyotiraditya M. Scindia, together with students and faculty of Jagannath International Management School (JIMS) Kalkaji, New Delhi, yesterday attended the broadcast of the 100th Episode of the "Mann ki Baat" program.
Started by the visionary Prime Minister Shri Narendra Modi, the 'Mann Ki Baat' radio program was first aired on 3rd October 2014 and has yesterday completed its 100th episode. In the past nine years, the program has reached 100 million listeners and is broadcasted in 52 languages and dialects including 11 foreign languages.
Addressing the gathering before the onset of the program Shri Jyotiraditya M. Scindia shared that over the past nine years, Mann Ki Baat has grown to become a 'people's program' and acts as a platform to unite the nation by promoting culture, diversity and dialogue. He added that the program by its very nature is democratic and enables the citizens to directly connect with the Prime Minister on a monthly basis. The Minister further talked about how the PM has made the program a monthly national tradition, inspiring millions to participate in India's developmental journey.
A platform like Mann Ki Baat has enabled the Prime Minister to build a personal connection with the citizens – wherein he not only shares his personal thoughts but also informs people about different government schemes and initiatives and promotes people's participation in nation-building and governance. Not only this, he has also repeatedly sought suggestions from the citizens for his address – with the help of which the program has become stronger from the ground.
Mann Ki Baat has catalysed community-led action on sanitation, health, women's economic empowerment and other issues linked to the Sustainable Development Goals. The Minister called the program 'a common identity of India' as it has empowered the Indian population by covering a variety of social issues ranging from water conservation, women and child development, organ donation, entrepreneurship etc.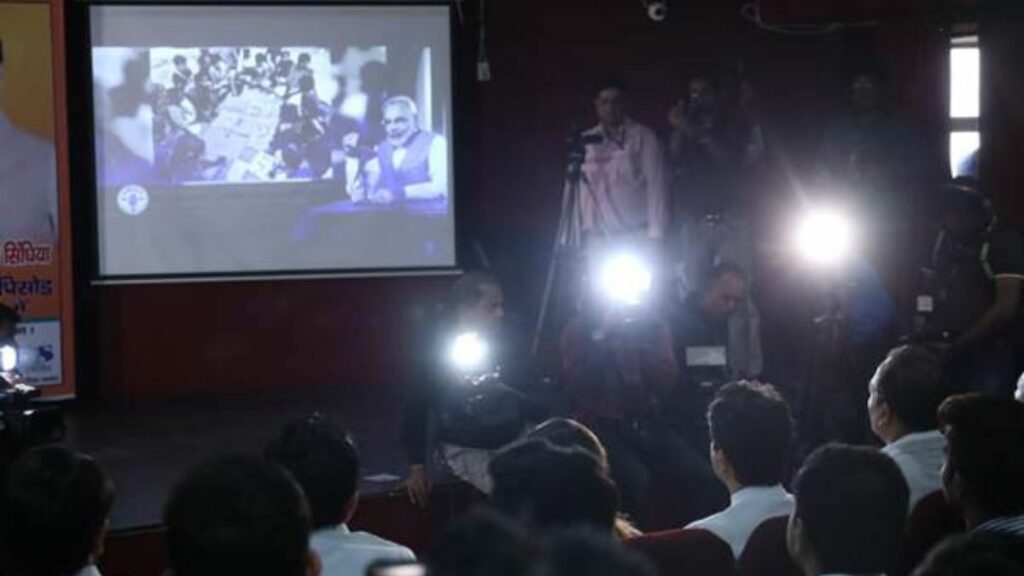 In his address during the Mann Ki Baat yesterday, Prime Minister Shri Narendra Modi said that the 'Mann Ki Baat' programme is a reflection of 'Mann Ki Baat' of crores of Indians, it is an expression of their feelings. Prime Minister said that 'Mann ki Baat' gave him a solution to connect with the people and is not merely a programme but a spiritual journey for him. Recounting some special moments, the Prime Minister talked about the face behind the popular "Selfie With Daughter" Campaign, Mr Sunil Jaglan, Manipur's Ms. Vijayshanti who is providing employment to women through her unique lotus fibre, and the founder and promoter of Healing Himalayas Foundation Mr Pradeep Sangwan.
Based on a survey by IIM Rohtak, about 96% of people in India are familiar with Mann Ki Baat, more than 100 crore people have listened to this program at least one time, and about 23 Crore people watched/heard the program regularly. Mann Ki Baat also positively influences the behaviour, thoughts, and state of mind of the citizens. 60 per cent of listeners have shown interest in positively contributing to nation-building.
Disclaimer: This is an official press release by pib.