PIB Press Releases
Need for systematic improvement in timely execution of thermal projects: Dr Mahendra Nath Pandey
Projects North Karanpura and Patratu need to be accorded highest priority: Dr Mahendra Nath Pandey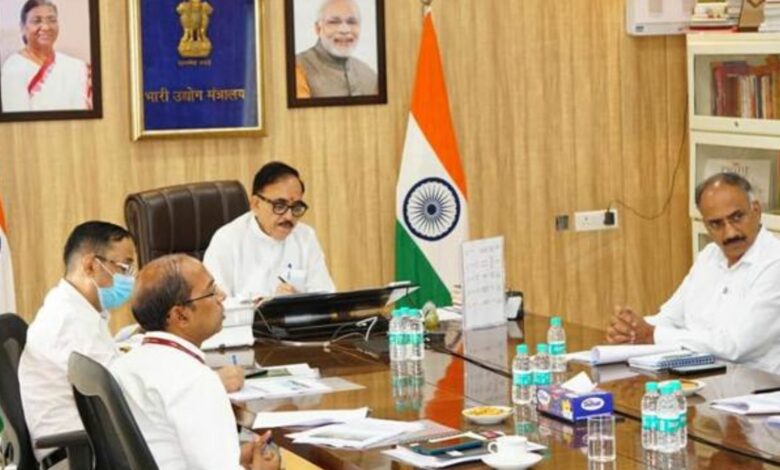 There is a need for systematic improvements and formulation of project-specific teams to ensure timely execution of high-value national importance power projects, said Dr Mahendra Nath Pandey, Union Minister for Heavy Industries while reviewing the under-construction thermal project being executed by BHEL for central and state utilities here today.
Dr Mahendra Nath Pandey also mentioned that projects like North Karanpura and Patratu need to be accorded on highest priority for their earliest possible commissioning.
According to the Union Minister, these projects are of National importance which also includes Maitree Thermal Project being developed by BIFPCL in Bangladesh and being executed by BHEL. CMD, Director (Power & HR-additional charge) and other officials of BHEL briefed the Minister on the present status of the projects. He expressed deep concern over the excessive delay in some of the projects and directed CMD, and BHEL to take immediate necessary measures.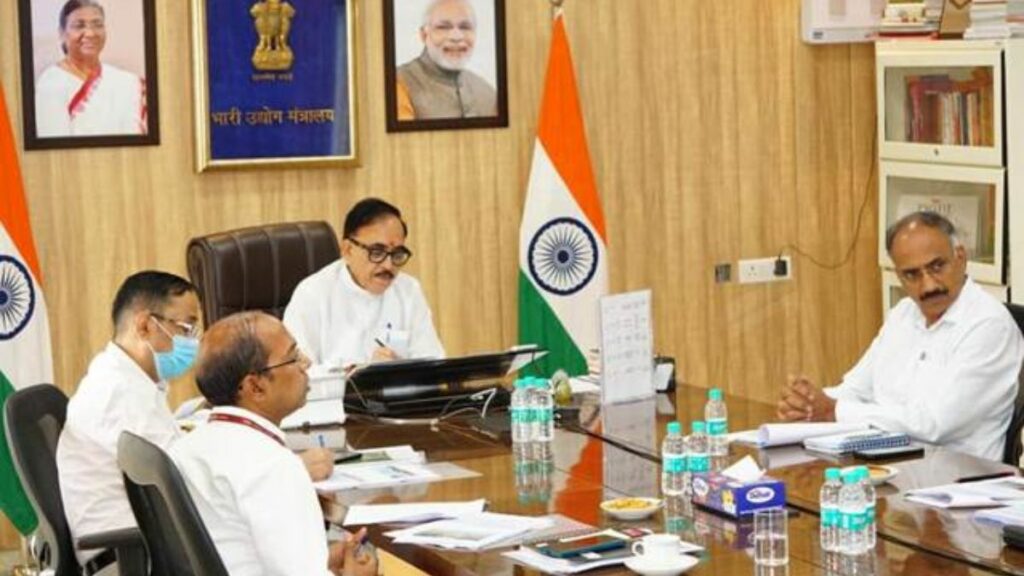 Further, in view of the increasing power demand in the country, Dr Mahendra Nath Pandey emphasized the need to complete the projects in time bound manner in close coordination with the utilities. The Minister acknowledged the efforts of BHEL in commissioning Unit #1 of the Maitree Bangladesh project, commissioning Unit #1 of the North Karanpura Power Project (NKPP), with the country's first Air Cooled Condenser (ACC). In this regard, the Union Minster directed BHEL to ensure the commissioning of the Second Unit of NKPP by October 2023 and Third Unit by March 2024.
BHEL is the only Indian Company & manufacturer of 800MW Boilers and Turbines to have executed projects with 800MW unit ratings in EPC mode. Out of the 37 sets of 800MW commissioned/ under construction, 25 sets have been ordered on BHEL and the balance is imported. BHEL has also set a benchmark in India and holds the record for the fastest execution on an 800MW power plant at Kothagudem.
With the reducing demand for Thermal Power Projects, BHEL in its efforts for product diversification has recently received an order for 80 nos. of Vande Bharat Trainsets.
The meeting was also attended by the Secretary, Joint Secretaries and other senior officers of the Ministry of Heavy Industries.
Disclaimer: This is an official press release by pib.